How to Remove From Intelius and Keep Your Info Private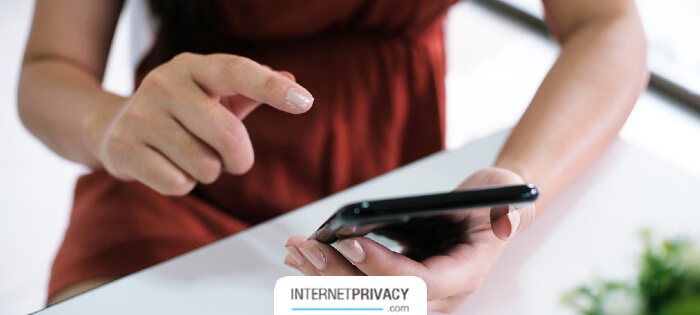 Want to remove from Intelius? We got you. For a fast, proven Info Removal that protects you online, call us today!
If you've come here because you searched "remove from Intelius," then you're in the right place. This information directory can show the world your private information, and no one wants that.
However, it's not always easy to tell how to delete your information from a site like that. That's why we're here to help.
What is Intelius?
Intelius has existed since 2003. It's just one of the many databases that contain information about millions of people.
Similar to TruePeopleSearch, PeopleSearchNow, BeenVerified, Whitepages, PeekYou, FastPeopleSearch, and Truthfinder, anyone who has an Internet connection can use the site to find publicly available information.
This information may include mugshots, addresses, phone numbers, arrest records, or other information. While it can be convenient for background checks, many view these databases as infringing upon their personal information or even safety. Other databases like Arrest.org also keep criminal records publicly available.
Why Does Intelius Have My Information?
Intelius adds information to its database from online public records. These records may come from state or federal government websites. Intelius also looks for information about people in online newspapers and on social media.
Because this information is public, Intelius doesn't break any laws by adding it to its site.
Can I 
Remove From Intelius

?

It might not seem like you can easily remove from Intelius, but you can. The site has a form that you can fill out to request your information be removed from the database and website. The homepage doesn't use words such as "cancel" or "remove."

Sites like Intelius do this on purpose to discourage people from removing their information.
How to 
Remove From Intelius

 Once and For All

On the removal form, you must first search for their listings using their first and last names and state. You must also enter your email address to allow Intelius to contact you about your removal request.

You can better protect your privacy is by signing up for a temporary email. Temp-Mail is one site that you can use to do this. Use this email when removing yourself from Intelius or other information directories.

Choose the option to delete a listing next to your name from the list of people Intelius brings up.

Next, log into your email inbox and find the message from Intelius. Click the confirmation button to complete the removal of your listing from the database.
How Can I Remove More Than One Record?
A temporary email address also helps you get rid of more than one listing from Intelius. These sites usually only allow you to claim one record for each email address. You will get an alert if you try to use the same email address to remove more than one listing.
If you appear in multiple results, you can use multiple emails to remove yourself from the database entirely.
How Long Does It Take To Remove Your Information From Intelius?
The site says that information is taken off the site within 72 hours. If you have more than one listing, it may take longer because you have to repeat the removal request multiple times.
How Do I Know If They Have My Info?
Intelius search has a checkbox that shows you are searching for yourself and not someone else. The site may ask you to verify information such as areas where you've lived, your age range, and possible relatives to improve the search results and bring up the right people.
Is Everyone Listed in Intelius?
No. The site finds information from public sources such as arrest records and mugshots.
If you have little or no public information online, you might not find yourself in the Intelius database. You can search for yourself in Intelius to see if you're in the database before you ask to be removed.
How Else Can I Protect My Information Online?
Many people finder websites exist:
TruePeopleSearch
USA People Search
US Search
Pipl
PeopleSmart
PeekYou
MyLife
Instant Checkmate
This list may seem long. However, it's there are many more sites like Intelius online. New ones appear all the time.
You must ask to be removed from each of them if you are listed on those sites.
Use a temporary email address when you ask to be removed from those sites to keep your information safe. Temporary email addresses are also useful for commenting on blogs and other public sites. You can use a temporary email address for websites when you're unsure if they share your information.
Furthermore, keep your social media accounts private and not public. Don't sign up for sites or services unless you have to. Delete any accounts that you do not use.
There are also companies that can help. They search for your information online and help you remove it. Sometimes these companies can find information on sites that you would never think of!
What Does Intelius Charge For?
If you sign up for an Intelius subscription, you can see more information than free users. You must pay if you want access to information beyond a person's name, address, relatives, job history, and the last part of their phone number.
How Much Does It Cost to Subscribe to Intelius?
Intelius offers a 5-day trial for $1.95. After that, it charges $29.63 monthly for the subscription service. These prices do not include local taxes.
Be careful when signing up for a subscription with Intelius. The company uses confusing membership offers as a way to get more money from people.
Individuals and even the state of Washington have taken the company to court for its shady methods!
It may be best to avoid paying them at all. Otherwise, you might find yourself having to remove from Intelius while you pay them!
How Can I Cancel My Subscription to Intelius?
If you no longer have use for your Intelius subscription or could not find the information you needed, you can cancel your subscription in two ways.
First, you can call Intelius at 1 (888) 245-1655 on weekdays between the hours of 7 am and 5 pm PST to cancel your subscription over the phone.
Otherwise, people who want to end their subscription to the people-finder website can choose the option to cancel from the Membership Settings section within their account online.
Do you want to take control of your information online and remove your mugshots, arrest records, and other embarrassing information? Don't wait! Call InternetPrivacy today at 866-349-0130 .