September 5, 2021
, Posted By
John M
Three Surefire Steps To Complete Your Whitepages Opt Out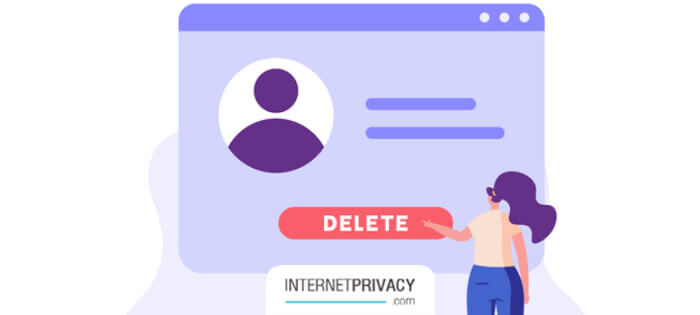 Ready to opt out of Whitepages? We help you remove yourself from Whitepages.com and other data brokers fast! Learn more today. 
So what are internet white pages? Whitepages website provides an online directory, identity verification, background check, and fraud screening services for businesses and individuals. But as opt out measures become more popular, the number of records they hold is now falling.
Still, Whitepages boasts the largest database of contact information in the U.S., covering an estimated 90% of the population. This includes data on everything from public records to property deeds, general contact info, and more.
Over 50 million people turn to Whitepages every month to locate personal data on someone else. These include names, ages, addresses, and other personal information. So if you haven't already taken steps to complete your Whitepages opt out, your details are freely accessible to anyone online.
As of 2021, Whitepages continues to attract criticism for collecting and selling personal info on the web. Accordingly, there's never been a better time to remove your information from this website, once and for all.
Background Check Whitepages Opt Out
On the surface, completing a Whitepages opt out appears straightforward. Whitepages offers what it calls a suppression request option. According to Whitepages, this option allows you to quickly remove your listing from the site.
But what Whitepages doesn't tell you is that this process only removes your basic Whitepages listing. It virtually ignores Whitepages Premium. While Whitepages offers nearly endless information about people for free, it also charges individuals and businesses for more in-depth personal details. This access is known as Whitepages Premium.
If you wish to successfully opt out of both Whitepages and Whitepages Premium, follow these steps:
Step 1: Find Your Whitepages URL Or URLs
To start, search for yourself on Whitepages or look up your name on Google. Copy the links for any resulting pages. It's a good idea to take down the URLs for your free Whitepages listing and any Whitepages Premium listings.
If you search yourself in the Whitepages directory, right-click on your listing and select 'copy link address.' This is often the quickest way to find any listings on Whitepages Premium. Your desktop is the best way to identify your Whitepages URL(s). That said, you can also complete the process on your phone or tablet.
Step 2: Begin Your Whitepages Opt Out Request
Instead of the automated suppression request route, head to the Whitepages Help Center to submit a manual request.
At first, the page asks you to complete more than a dozen steps. Yet, it's only necessary to complete a small handful. One or two others will help achieve a successful Whitepages opt out, so it's a good idea to complete those, too. You can ignore the rest.
Ideally, you should complete the following fields:
Please choose your issue below

Your email address

Listing URL

Please help us understand why you want your information to be removed

Subject

Description
The first field gives several options. But in this instance, select only 'I need to edit or remove a listing.'
Next, fill out your email address and enter a URL. This can be for either your free Whitepages listing or a Whitepages Premium result. If you have two or more URLs, you can submit both using the 'Listing URL' and 'Description' fields at the same time. You may also complete two separate Whitepages opt out requests, one for each URL.
Under 'Please help us understand why you want your information to be removed,' select the most appropriate choice. Options include 'My profile information is incorrect,' 'I am being harassed or stalked by someone,' and 'I just want to keep my information private.'
We recommend choosing 'I just want to keep my information private' in most cases.
Step 3: Add a Subject And Description To Your Whitepages Opt Out Request
Complete the 'Subject' and 'Description' fields. These are on the Whitepages Help Center 'Submit a request' page. Go for a subject similar to 'Please remove all listings.'
In terms of a description, you may wish to say something along the lines of: 
Please remove both my regular Whitepages and Whitepages Premium listings as I want to keep my information private.
It may also be wise to copy one or both of your Whitepages listing URLs into this field. If you entered your free Whitepages listing in the page's 'Listing URL' field, be sure to enter the Whitepages Premium listing URL as well.
Complete the 'I'm not a robot' reCAPTCHA process to prove that you're a real person. 
Then, click 'Submit' to proceed. You may be asked to confirm your identity via email or telephone. For most people, though, this should not be necessary.
Once submitted, Whitepages claims that regular, free-tier opt out requests will be completed in 24 hours. On the other hand, Whitepages Premium opt outs should be handled in under two days.
Where Does Whitepages Get Its Information?
Whitepages crawls various sources for personal information, including property deeds and other public records. Now raking in tens of millions of dollars in revenue every year selling such information via Whitepages Premium, the company also turns to a variety of other sources.
These include sources focused on demographic data, online behavior, your preferred language, and other online credentials. The reality is you're likely to have had your information scraped by Whitepages.com. This makes Whitepages opt out so crucial if you are looking to maintain a healthy level of online privacy.
Other White Pages Opt Out 2022
While Whitepages is the largest website of its kind, you'll also want to remove yourself from other people search sites. For example, you might want to perform a full name directory opt out by removing yourself from DOB Search on dobsearch.com. While there is no single group of best free white pages, some common pages are Spokeo, BeenVerified, Radaris, MyLife, Peoplefinders, Checkpeople, and Intelius.
Spokeo is particularly concerning. It allows people to look up your home address from any usernames you've used in the past. Thankfully, the Spokeo opt out process at Spokeo.com/optout is relatively straightforward.
BeenVerified, meanwhile, provides people search services and criminal background checks on its website and mobile app. This is better known as the Background Check App.
Similarly, MyLife (previously known as both Wink.com and Reunion.com) is an information brokerage firm. Founded in 2002, it operates in much the same way as Whitepages and BeenVerified.
MyLife uses the information it gathers to generate so-called MyLife Public Pages. If you're unhappy with this, be sure to also opt out of MyLife as you opt out of Spokeo, Whitepages, and BeenVerified.
Instant Checkmate is a predominantly background check-focused service. It uses criminal records and other information to create listings for its website. Be sure to opt out here as well. 
Finally, Radaris, MyLife, Checkpeople, Peoplefinders, and Intelius all operate in a similar fashion to the data brokerage sites mentioned above.
Ready To Restore Your Online Privacy?
Whether you're concerned about listings on Whitepages and need help with your opt out, or your online privacy in general, we're here to help. The white pages opt-out processes can become complicated with the vast number of platforms out there that perform background checks. 
At InternetPrivacy.com, we are experts in online privacy, reputation management, public relations, and more. For over a decade, we've been helping people to take back control of their names and the names of their brands and businesses.
Are you looking to take back control of your own name? Apply now for a free online privacy consultation courtesy of our team of reputation management gurus, analysts, and legal professionals. Contact our team today for more details.
You might also like: