Arrests.org: Florida Criminal Records Removal?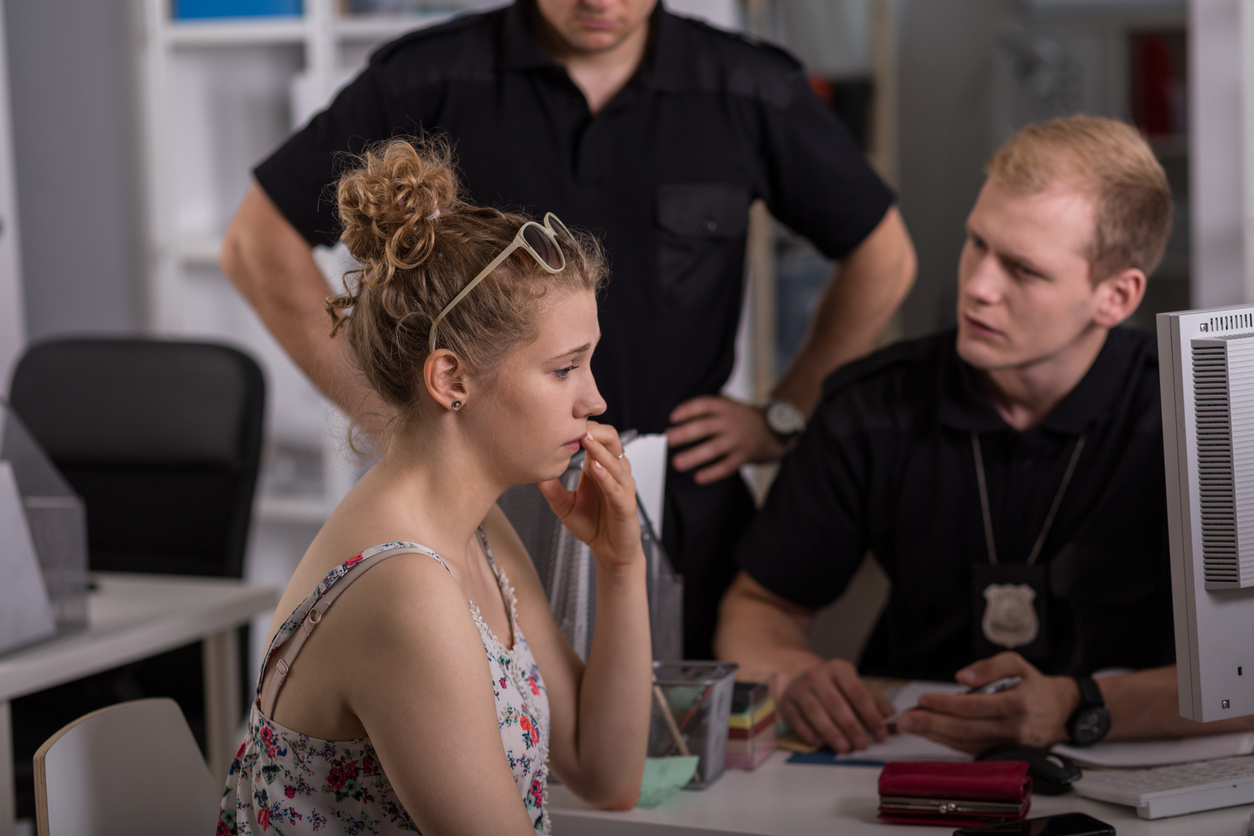 On Arrests.org, specifically florida.arrests.org FL, Florida criminal records and Florida arrest records may be visible to anyone searching online. Learn how to remove your mugshot online and embarrassing details with our guide.
If you've ever been arrested — even if you weren't found guilty of a crime and not proven guilty — chances are that your search arrest records, mugshots, and booking photos can be found online on public records.
Mugshot photos are embarrassing, and sites like bustedmugshots.com can have possession of those photos from an arresting agency and it is not against federal laws to have these arrest records online. Even worse, these images and criminal records can keep you from achieving your personal and professional goals.
As one of the most popular search arrest records sites, Arrests.org often has the latest FL arrests and your record may show up in their list of Florida latest arrests or other historic records.
Will Arrests.org remove your mugshots and arrest record if you request it? Can you opt out of these and other data-collection sites?
If you've ever wondered how to remove arrest mugshots from Google or from multiple sites, the following guide can help you.
Read along for details about how to do record removal from Arrests.org and from dozens of other mugshot sites.
Your Online Reputation is at Stake
When you get arrested for any reason, law enforcement officials typically take your photograph as part of the arrest record. This is the case in Florida, where records available to the public are at the center of government responsibility. Your criminal record contains information collected from the law enforcement agency in your state.
Once those images wind up online, they can be found in seconds by anyone with an internet connection and time on their hands, such as on FL Arrests Org.
What if you applied for a job, submitted a school application, or applied for a home loan? What would happen if someone was able to find your arrest photos and records in online search results?
Open record laws mean that embarrassing records and images can be found easily. And, whether you know it or not, people are searching for information about you. What they find online can influence their perception of you. In other words, your internet reputation may be affected.
Your online reputation is one of the most valuable intangible assets you possess. With a positive reputation, you can explore new opportunities. With a bad reputation, you may miss out on that dream job, the home loan you've been saving up for, or entrance into the school of your choice.
When mugshots appear online, your reputation is at risk. Can you afford the negative effects of a bad reputation?
Arrests Org Florida Criminal Records and Mugshots Online
Florida has some of the most lenient public records laws in the United States. While Florida's "Laws in the Sunshine" were developed to provide public record transparency, these laws have also backfired on people who were arrested, even inadvertently.
Only two counties — St. Mary's County and Flagler County — in Florida have adopted laws protecting arrest reports from public disclosure. Other counties listed on the state's website may have their own specific laws; each will be different.
Mugshot Laws in the Other States
Every state in the U.S. has specific laws regarding the publication of and access to arrest records, booking photos, and mugshots.
One state may have five counties that publish these records, while another state like South Carolina will allow only four counties to share records with the public. Still other states limit access to specific records, including mugshots.
It is important to verify with each state database whether or not your mugshot is online and what your rights are. Even if only four counties or nine counties share embarrassing photos online, your chances of being discovered in search results mean that your personal brand and reputation are at risk.
About Arrests.org
Arrests.org is the parent company or "holding domain" for a family of locally-based websites scattered throughout the United States. Originally intended both for entertainment and as a public service, the websites have grown in popularity.
To use the site, choose the state pages you wish to search in.
Then, choose from the counties listed for each state. From there, you will be able to find mugshots and other records posted from public sources.
If you live in Florida and want to look for a particular county like Flagler, you'll need to look at florida.arrests.org Flagler. For Virginia arrest records and Virginia mugshots, you'll have to look at Arrests Org VA for that particular state. On the Arrest.org website, for example, select New Mexico, then navigate to the list of counties in that state.
Arrest Records and Mugshots Even if You Weren't Necessarily Convicted
What if you were arrested but never convicted? Can your mugshots still be found online?
The answer is "yes". Because any images taken during your arrest or booking are considered public documents, they may be posted to public websites. Only counties that have opted out of posting mugshots or arrest information can keep the public from accessing embarrassing records. And, record removal is a non-issue in states like West Virginia, which has very strict rules when it comes to sharing records with the public.
Even if you had charges overturned, or you are not a US citizen, your records might be available for anyone to see.
If available, one of the alternative strategies you may consider having your records expunged, effectively erasing your mughots from the public eye. Each state has different rules about eliminating these records; typically, you begin your request with the clerk of the court of the county you were arrested or detained in.
Remember, your personal brand is at risk if a potential employer, a banking official, or a school registrar discovers your mugshots. Can you afford to miss out on new opportunities? Records removal is a way of protecting your personal brand holistically, supporting a great reputation in the digital environment.
How Did My Arrest Information Wind Up Online, Anyway?
There are two primary ways in which your arrest details and booking photos found their way online:
Public Records
Many states require government agencies to make records available to the public. The records available often include:
Marriage licenses
Booking photos
Real estate transaction records
Mugshots
Vehicle purchase data
Arrest documents and records
Tax records
Because these records are public, they are bound by specific laws. Getting records removed from public databases can be challenging, at best. You may be able to file a removal request or submit legal documentation under specific circumstances, such as if you are an active military member.
Otherwise, you're stuck with those embarrassing images and records available to anyone with an internet connection.
Data Broker, Mugshot, and People Search Sites
People search sites are grouped into a class of websites known as "data brokers". These sites typically have high engagement with users around the world. Although there are federal laws such as the Fair Credit Reporting Act (FCRA), which promotes the accuracy and privacy of information in the files of consumer reporting agencies, the proliferation of data broker sites can be detrimental to your personal reputation.
Try it for yourself: type in your name in the search bar of your favorite tool and see what comes up. You may be surprised to discover embarrassing images, old arrest documents, and booking photos from your youth.
The Trouble With Mugshot Websites
Websites like Arrests.org, Busted Mugshots, FindMugshots, ArrestFiles, and other sites have proliferated on the web in recent years. Other sites launch on a near-weekly basis.
Originally, these sites were based on First Amendment and Freedom of Information Act laws — in other words, they were designed to provide free access to publicly-available records.
Over time, however, these sites became lucrative places for advertising. Why is that? The answer is in engagement level:
Significantly Above Average Activity Online
Mugshot websites have an above average activity level as people search for individuals and their favorite celebrities. Embarrassing photos of celebs are extremely popular online. This above average engagement means these sites feature prominently in search results, making them attractive places to place advertising.
Engagement on these sites comes from users. Some of these sites have an active comment community. Even those sites with moderate engagement will have commenters with moderate activity levels. Even moderate activity gets the attention of Google, which then begins to favor sites in their results.
Other sites may disable comments if they become defamatory, false, or derogatory; in other words, when comments become a Wild West of raunchy thoughts and sayings. These other sites may then discover that their position in results goes down. When below-average engagement follows, other sites may turn user posts back on in order to get more market share.
Free Records Access Vs. Advertising Profits
Originally, these sites were launched to provide free access to records. Now, the mugshot sites craze has become a place where website owners can make profits off other users embarrassment. Significantly above-average activity on these sites will continue to drive advertising revenue and get the attention of search engines.
Because of the potential for profits, many site owners are reluctant to honor removal requests. They may even hide opt out information, forcing the user to use a complex and confusing set of steps to have images removed. When you're ready to submit opt out requests — even if you read the fine print — you may not know where to turn for help.
Average engagement or not, when a site is making money, the owners are in no hurry to help you out. If you simply cannot find the details you need to opt out — and to protect your digital privacy — you may need the help of a professional content removal expert.
Mugshot Removal Guide: Step By Step Approach to Removal of Arrest Reports
Arrest records can be found online by anybody on public data broker websites, and can be filtered easily according to state. For instance, www.arrests.org Florida has accumulations of Florida arrest records, including personal information such as your age, gender, and charges. Just enter florida.arrests.org and search arrest records; you'd be surprised at how much information these data broker sites possess.
Damaging photos such as booking images or mugshots can be more than embarrassing; they can put your personal privacy and online reputation at risk. How can you remove these images so your mugshot disappears from the online environment?
Here is a handy step-by-step guide for how to get rid of your mugshot from the Internet for next to nothing:
First, contact Google and request removal of the mugshot showing in search results. Google has strict content removal policies. Typically, Google will only remove your mugshot if you meet the following criteria:
The content violates specific policies, including hateful, defamatory, sexually explicit, or personally identifying details that pose immediate risks to an individual.
Requests for removal must be accompanied by supporting documentation, including record expungement, court orders, or other legal instruments.
Users must complete the removal request by submitting all the web and image URLs, adding contact details to the request, and documenting the specific harms or threats to your personal safety.
Next, reach out to the website owners and respectfully request a mugshot removal. From mugshot sites set up for entertainment purposes to those with an axe to grind, many sites are responsive to removal requests if you ask politely.
If you are able to make contact with site owners, send your lawful expungement or court-ordered removal documents to their physical location requesting they remove your files. Specific documentation is typically required for a removal request to be successful.
A legal tool that may work in your favor is that of copyright. Acquire copyrights on your picture and report a claim. You can contact your favorite search provider for information on filing a copyright claim on your images.
Finally, you can hire a removal services provider. Companies specializing in negative information removal can be found online. Mugshot removal may be relatively inexpensive, or it may cost a few hundred dollars. Reputation management firms may offer this service, or they may contract with a secondary company to handle removal requests. If your reputation and personal safety are on the line, contact removal services ASAP to protect your privacy and those of your loved ones.
Contact InternetPrivacy Today
Arrests.org Florida criminal records and mugshots can keep you from achieving your goals. With the help of professional content removal, you can restore your hard-earned online reputation.
Need more help removing your arrest records and mugshot online from Google results and complete processes like Arrests.org and bustedmugshots.com removal? Contact us now!