Fast People Search Removal: Step by Step Guide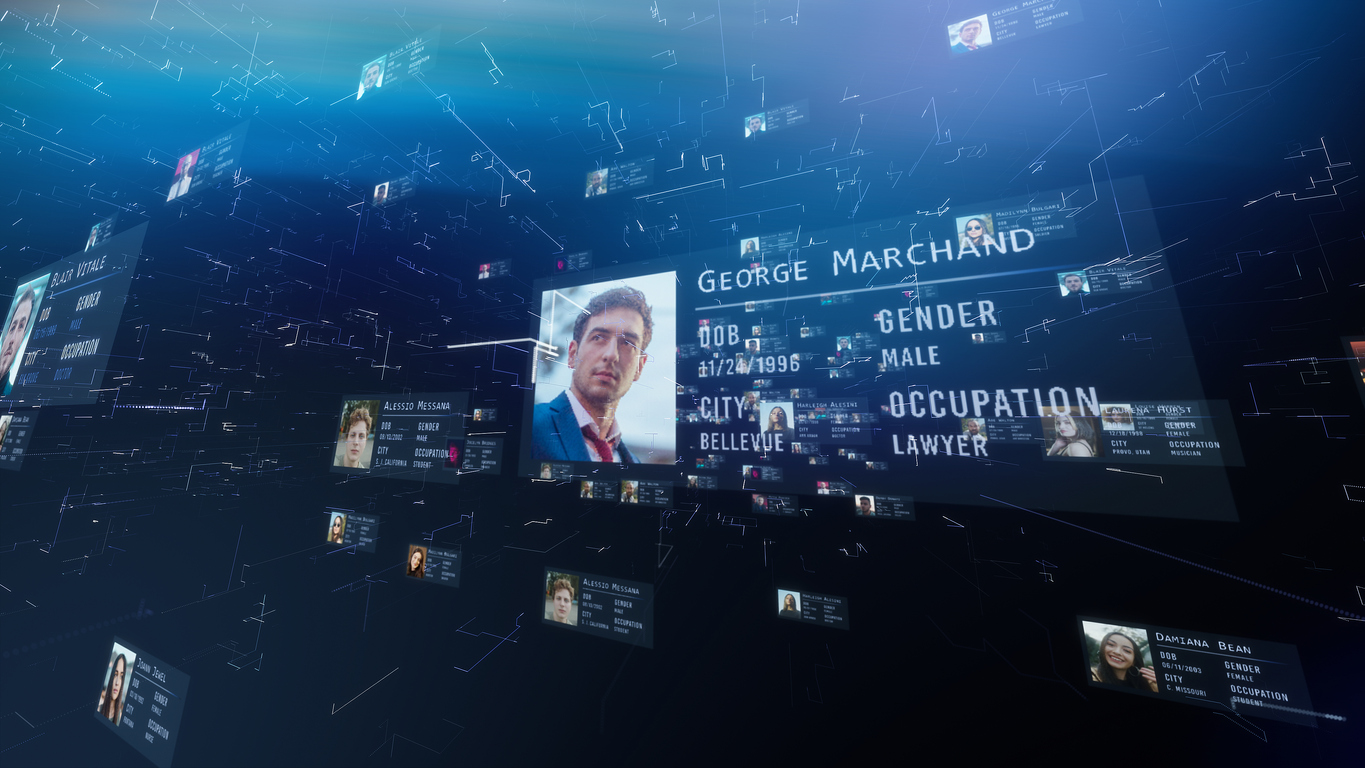 Take charge of your online privacy with our comprehensive Fast People Search removal guide.
In this internet age, it has become very easy to get the personal information of others. In fact, there are specialized online services that allow internet users to find free details about people. Such information includes almost anyone's phone number, city, address, and other personal info. All it takes is a simple people search on such sites. Indeed, free people finder sites are everywhere on the internet.
This is true for your information as well. You may not know it, but others can easily access your personal data by conducting a free search on people search sites like Fast People Search.
In some cases, it is better to proceed with unlisting. In Fast People Search specifically, you can push through with Fast People Search removal.
While there is no telling what others may do with the data on all these sites, having your information in public records could breach your online privacy and overall security. Thus, it is better to remove your record altogether.
Before moving on to the step-by-step guide to getting your information removed from these websites, let us learn more about data brokers and what they do with your information.
Data Brokers: What Are They And What Do They Do?
Before diving into a specific data broker, it is helpful to know what these data brokers are and do in general.
A data broker or information broker is a specific type of business that operates on information exchanges. Common data broker sites include WhitePages, TruePeopleSearch, BeenVerified, Radaris, and Nuwber. This kind of business aggregates data from different sources; processes such aggregated data in order to boost, clean, or analyze it; and licentiously provides it to others. Some might even act as a free people search service or free people search tool, and users do not have to pay for basic information.
Typically, this data is not sold to others. However, it gets licensed to be used for specific purposes.
Several internet users are unaware of the existence of these data brokers. In reality, though, this industry is actually quite lucrative and is rapidly growing.
What Is Fast People Search?
Fast People Search, specifically, is one of those people search websites and data brokers where personal info can easily be accessed. It has a wide pool of information about several US-based internet users.
This data aggregator site displays phone numbers, telephone numbers, work addresses, home addresses, and other relevant search results from various internet pages.
With its free search services, internet users can easily view free details, including city or address, about almost any person. You can even find out about someone's previous addresses on their website.
In fact, you can also use it to find and locate someone by doing a reverse phone lookup or an address search. It allows you to enter phone numbers, for example, in their search engines. Afterward, you can browse the search results page and locate a matching result.
This specific site has more than ten billion records. So if you are from the US, it is probable that your own records are there as well.
Where Do They Obtain This Personal Info?
Generally, data brokers like Fast People Search have access to different sources of information across various websites. These references are both public and non-public.
Their sources include but are not limited to the following:
Cookies
Third-party service providers
Public records
Network-related services
Tax records
Databases of digital transactions
Social sites
While this appears quite sketchy, this is part of what data brokers do. In order for them to operate, they have to get their vast pool of information somewhere.
Some consider data broker sites like Fast People Search illegal, but these data brokers actually function as legitimate businesses as well. In fact, the industry in itself has been steadily growing.
There is a huge possibility, however, that their records or overall database could be used for illicit activities. Internet users across the globe should not turn a blind eye to these risks and possibilities.
Protect Your Personal Information Publicly Online
That being said, it could be uncomfortable for you if your records can be found in their database. If you want to ramp up your online privacy, starting with a FastPeopleSearch removal is a good step.
If you find your own records in Fast People Search, you can go through an opt-out request to get unlisted from their website. By going through this opt-out removal request, your record can be erased from their listing.
To begin the FastPeopleSearch removal process, all you need to do is to follow the simple steps below.
How To Begin Removal Process
There are two different ways to proceed with a FastPeopleSearch removal. You can do a manual opt-out through their platform or by contacting them via fax or email.
Get Unlisted Through Fast People Search's Opt-Out Link
To begin the removal process and manual opt-out of Fast People Search's site, follow these steps.
STEP 1: Go to Fast People Search's website.
STEP 2: Select the opt-out link on the main page and fill up the opt-out form.
STEP 3: Submit your email address.
STEP 4: Select the small agreement box that can be found beside Fast People Search's terms. This will allow you to check if you are on the specific subject of the records you want to be removed.
STEP 5: Click the box beside the "I am not a robot" notification.
STEP 6: Opt to begin the removal process.
STEP 7: You will then be asked to search for your specific public record.
STEP 8: Approve it.
STEP 9: When your specific data or full report is found, select the "Remove My Record" option under your specific name. This lets Fast People Search remove your full report record with their automatic removal tool.
Once you complete the process, Fast People Search will opt out to have your record removed within the next 24 hours.
Your phone number, addresses, and other personal data will no longer be available in their record. So even if someone searches you up in their search engines, they will not find information about you.
Contact Fast People Search For Your Opt-Out Request
Fast People Search allows you to block certain records that are within its control. To proceed with this, you have to contact them and submit an opt-out request for them to not display your city, address, and other personal information in their record.
You can submit this request through email or fax. To complete this process, be sure to provide your name, email address, and specific ticket or data subject.
Other Ways To Protect Your Privacy Online
Going through FastPeopleSearch removal is just one way to improve your online security and privacy. Here are other ways you can improve online privacy.
Modify the privacy settings of your social accounts. You can adjust who can view your information. Even if it's a very small fix, this will make a big difference.
Store private information privately. Avoid keeping private info in public storage spaces. Skip those public storage services and other sites that keep public records.
Keep your contact details private. Even if other sites will typically request your email address or phone number as you sign up, make sure that random people don't get to view it. This is one concrete way to avoid getting spam or phishing messages.
Double-check permissions of apps and extensions. Many apps request permission to use certain tools and access data. Even if some of these really need permission in order to work, other sites and apps use this to profile and market you online. Hence, it is important to review these permissions and altogether avoid website extensions unless necessary.
Try anonymous search engines. Even if Google search is the most popular search engine, you don't have to strictly stick to it. There are anonymous search engines that protect your privacy. These search engines don't keep track or share your activities, including clicks or search history.
Surf on safe websites. Most safe websites begin their URL with "HTTPS://." The "S" in this code refers to "secure." If there are obvious typing errors or if there is a lack of security information, it is better to altogether avoid these websites.
When in doubt, you can simply select the VeriSign tick in order to check the identity of these websites.
Stay alert for phishing schemes. Phishing is a concrete cybercriminal tactic. These tactics are typically executed through email or text.
While some phishing schemes look like they are from credible and legitimate sources, in most cases, there are red flags and signs to look out for, especially if money accounts are involved. It could be a simple spelling mistake or it could be a peculiar request altogether.
Use encrypted messaging apps. To keep your privacy intact when it comes to your messages, you can opt for messaging apps that offer end-to-end encryption. Having this encryption at work means that your recipient, and no one else, will be able to read the message.
Opt out of ad personalization. You can modify your settings and disable ad personalization altogether. Several companies make use of this service in order to track internet users invasively.
Limit what you share. The internet is full of public spaces and you do not want people with malicious intent to access your information through any search service platform. On websites and services such as social media, for instance, you can protect your privacy by being careful about what you actually post and share. Not everything about you needs to be included in your social profile. If this information is not shared, it is much harder for a free people search site to find it.
Frequently Asked Questions
Q: How does Fast People Search collect information?
A: As mentioned earlier in this article, Fast People Search collects information from multiple sources. While the platform directly gets information from these references, there is also information scraping that happens behind the scenes.
Q: What Nationalities Does Fast People Search Include?
A: The site mainly covers US covers and citizens. It has not expanded its reach to other countries.
Q: Does Fast People Search Sell My Information?
A: In Fast People Search's privacy policy, they state that they do not market info to other third-party service providers. However, while it is hard to conclude what users of this platform do with the information, there is a possibility that such data gets sold or used illicitly.
Contact InternetPrivacy Today
Personal details on the web can put you and your family at risk. Want to have your information removed from pages like Fast People Search, MyLife, Whitepages, Nuwber, etc.? With the help of professional content removal and digital privacy solutions, you can protect your online reputation and your data from damage or loss.
Need more help removing personal details from Google results? Contact us now!