What is Peek You and How Can I Remove My Information?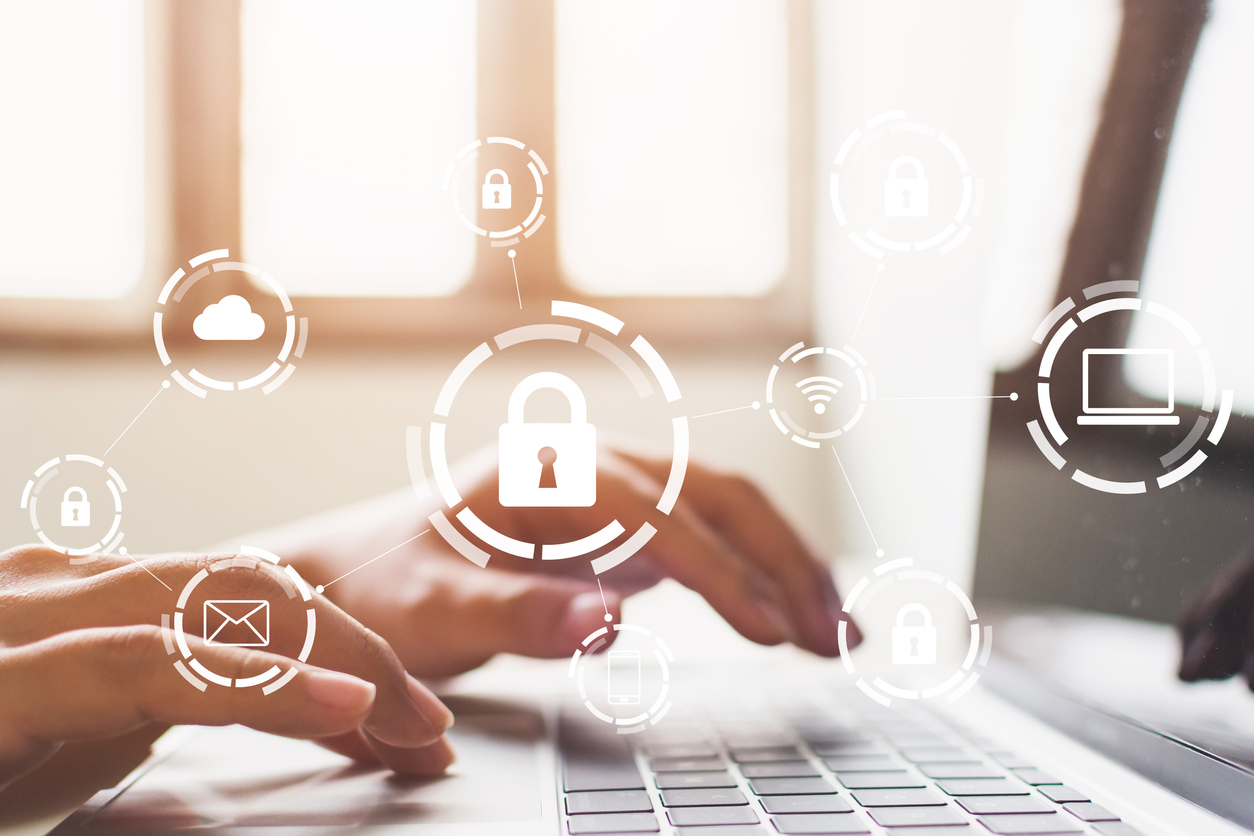 Peek You collects information about you. Learn how to remove it to protect your digital privacy with our guide.
PeekYou claims to be a people search engine. Unlike other search engines like Google Search, PeekYou is a unique search engine on the internet because it offers free search results that are specifically about people — and their personal details. However, some people may find it uncomfortable to have their demographic or account info included and easily accessed on this website.
Find out more about PeekYou's services, the type of information they list that you can search for, and how you can remove your information from the people search site.
PeekYou: The Famous People Search Engine
PeekYou is quite a popular online search service, with a rough estimate of more than 6 million visitors on a monthly basis. In fact, according to Quantcast, there was a time when the PeekYou website was included in the top 500 websites in the US.
Like other data broker websites, PeekYou also generates a profit and is growing remarkably.
The online people search site of the company generally aims to let people search for and connect with other people in their life, especially those that they have lost contact with. Users and those listed on the people search engine site may be family members, other relatives, friends, former colleagues, or old classmates.
The company service site PeekYou was first released in July 2006. Later on, it had a relaunch in November 2009. The site has maintained its name in the digital space as it is now a popular people search engine website.
You Can Use A Twitter Username To Find Someone
Similar to other online people search sites, PeekYou allows you to connect, discover, or search for a person's name or phone number in their people search engine. However, one unique thing about the PeekYou site is that it offers a username search option on its site.
The platform allows you to discover someone by simply inputting their username on social sites like Twitter. This may work well when you want to find out more about the life and identity of a person behind a specific account.
However, the website may not always let you discover a person when you input a username. There are times when a username alone is not enough. This method likely works for popular accounts only and not for most people.
Where Does PeekYou Get Information?
The people search engine PeekYou has access to a wide range of relevant information sources across the web. From blogs to news sources, PeekYou gets information about you and other internet users from a wide variety of sources.
Their sources include the following:
Public records
Social sites (LinkedIn, MySpace, Twitter, etc.)
Court Records
Blog platforms
Homepages
News sources
Other data brokers
Rather than having to locate and check relevant news sources, blogs, and other sites manually across the internet, PeekYou consolidates the relevant information about someone as well as his or her friends, family, and colleagues. All that users need to do is to go on their web browser, open PeekYou, and search for friends or family on the people search engine site.
What Is Included In Peek You's Comprehensive Record?
Upon searching on the people search engine, you will see the following information (and at times, a link to it) included in the results.
Age
Gender
Location
Possible relatives
Links to social sites (Facebook, LinkedIn, Twitter, MySpace)
Blogs or pages (Wikipedia, Flickr) of other people with similar names
Usernames
Business details
Ultimately, the basic information available about you, your friends, your family, your colleagues, or your relatives may vary. However, this is the typical information that is indexed online and that can be found on the PeekYou website.
Protect Your Online Identity
PeekYou has made it so easy for most people to search, discover, locate, and connect with each other on the web. Companies like this data broker profit and work on the exchange of information and data. They then move towards offering this data publicly.
This may sound uncomfortable for some. There are those who want to get their age, location, and other records removed from the PeekYou site. If protecting your online privacy and identity is within your interest, you can manage this by having your information erased from the site and removing your links and overall results from the search engine.
To remove your record from the PeekYou website, just follow this simple procedure.
How To Opt Out From PeekYou
Opting out from PeekYou is easy to do. If you, your friends, or anyone else you know want to get their information removed from PeekYou, here are the steps you should follow.
Proceed to the PeekYou website.
Fill in your information (first name, last name, location).
Click the search icon.
Browse through the results until you find your own record.
Select your name to open your record.
Select the Opt Out link option that can be found in the top-right portion of the information section.
Fill out the form.When you input your email address, it is better to use one that doesn't use your name or personal info. By having this "burner" email, you are preventing situations where the platform may contact, keep, or potentially share the email address that you use to connect with or contact others.
Submit your request.
Once you complete this process, your location, age, contact details, and other information will no longer be available on their page when you search for your name.
Things To Be Aware Of When Opting Out Of PeekYou
While the opt-out process is relatively easy, there are some things that you should be aware of and practice as you request for your information to be removed.
Use an email address created for this specific purpose. You wouldn't want PeekYou to keep a record on their people search site of the email address you used to fill up the request form. It is a good practice to use an email account you specifically created for this and that does not have your name or personal info in it.
You have the right to delete and the right to know. PeekYou allows you to know about specific pieces, to know about the categories of sources or third parties as well as the purposes of collecting your info, and to request to delete your records from the people search site entirely.
You can add multiple PeekYou URLs in the removal request. In cases where you have multiple listings on the people search website, you can link all URLs in a single request. Be sure to conduct a thorough search before doing so.
How Long Does It Take To Remove Personal Information From PeekYou?
When you create and submit an opt-out request to remove your age, location, contact details, and other records, support staff from the PeekYou company will review the submission. In most cases, PeekYou removal requests take up to 48 hours to be processed.
Frequently Asked Questions
Q: Why Do I Have More Than One Listing?
PeekYou delves into various websites, including blog platforms and other links, across the internet in order to search for information that they can include in their data profiles. From news sources to blog platforms to social sites, PeekYou has a wide range of online sources and links. This information may cover various stages of your life.
If you used a different name, username, or nickname online in the past, it is possible for you to have a different listing for every variation. Changes in addresses or info on social sites could also trigger PeekYou to create multiple profiles for you.
Q: Do I Need To Remove Each Listing One By One If I Have Multiple Profiles On PeekYou?
If you happen to have multiple profiles in PeekYou, you have to remove each record one by one. PeekYou does provide an option for you to list down several data profile URLs that you want to remove. Thus, it is important for you to keep on searching before proceeding with the opt out request.
Q: Is Peekyou Legal?
Like other data brokers, PeekYou operates as a legal company. Unless you opt out of their database, PeekYou will profit from their data exchange services.
Q: Does Peekyou Include Anyone From Anywhere?
On the homepage of the PeekYou website, you will see the search bar where you can input your name and location. The location section is a drop-down bar with options to choose from. The only included locations are states from the US.
Q: Is PeekYou Free?
Like other data brokers, PeekYou offers a free search service but also directs you to other people search sites that may ask for a fee.
Q: Does PeekYou Sell Information?
PeekYou mentions in its privacy policy that it does "sell" information to some extent. Users have the option to opt out of this at any time.
Q: Can I Stop PeekYou From Selling My Personal Information?
PeekYou has a "Do Not Sell My Personal Information" link that can be found in the lower navigation section of the homepage. Upon clicking this link, you will be directed to a separate page with a form. Simply fill out and submit the form to request for your information to not be sold.
Contact InternetPrivacy Today
Personal details on the web can put you and your family at risk. With the help of professional content removal and digital privacy solutions, you can protect your online reputation and your data from damage or loss.
Need more help removing personal details from Google results? Contact us now!