Truthfinder Opt Out Process: Our Guide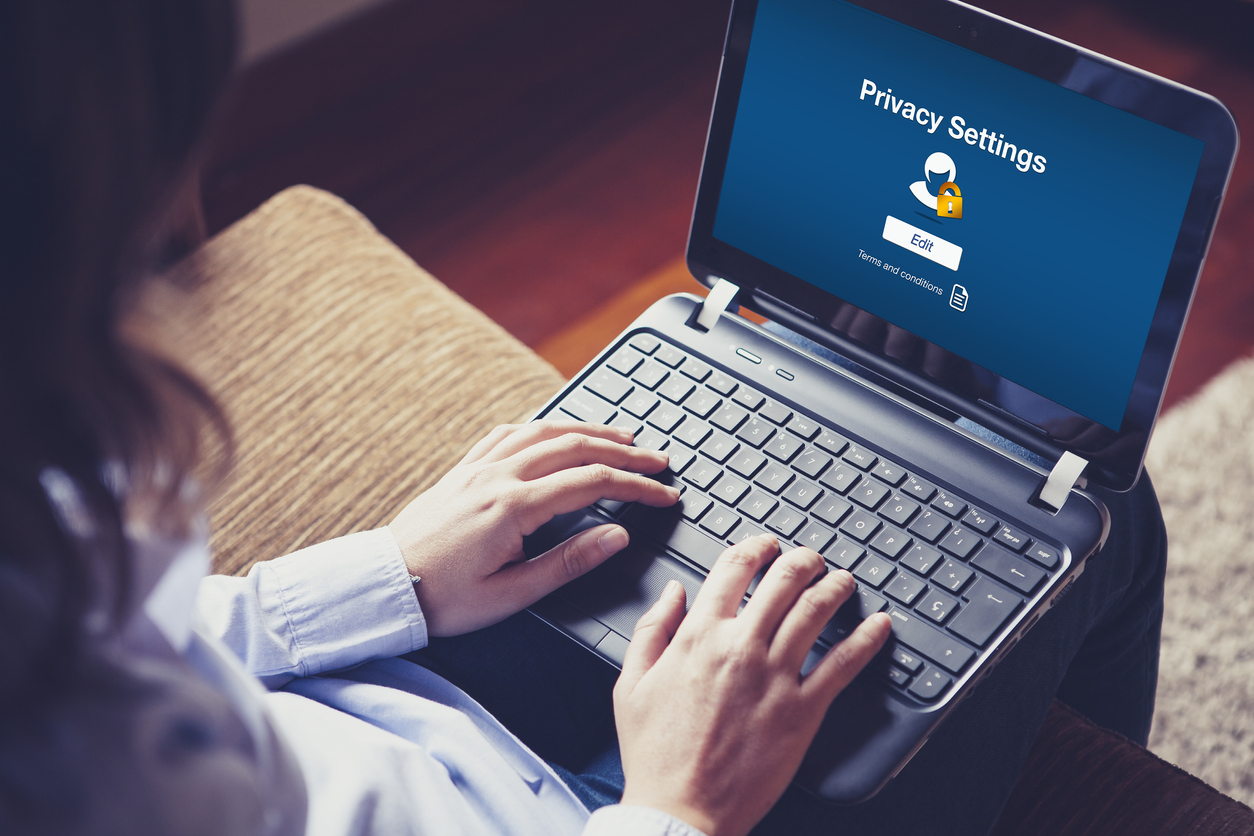 Learn everything you need to know about the Truthfinder opt-out process in our comprehensive guide below.
Accessing information has never been easier. While search engines like Google allow hundreds of millions of people to search about almost anything under the sun, there are also people search websites (also known as White Pages), such as Truthfinder, that can help internet users search about people.
If you can search or locate someone through these people search sites, chances are that you can be found in the same way as well. It may be uncomfortable, however, to know that you or a loved one of yours has personal info included in these people search websites. Because they are part of public records, almost any internet user can know about you.
Before moving on to what Truthfinder really is and how you can opt out of Truthfinder, it is important to know the nature of these people search websites.
What Are Data Brokers?
A business that operates behind a people search site is called a data broker or information broker. These businesses survive and thrive on the personal information of average internet users. In a nutshell, this is what an information broker does:
Collect info about you from different sources
Create a detailed profile of who you are
Offer your profile in their public records
Some commonly used data broker sites are Whitepages, Spokeo, MyLife, PeopleSearchNow, Intelius, Peoplelooker, CheckPeople, BeenVerified, etc. Many internet users may not know that such an industry actually exists. However, these businesses are rapidly growing.
Is A Consumer Reporting Agency Considered A Data Broker?
Considering the nature of the data brokerage industry, you may wonder if consumer reporting agencies are considered data brokers. Before answering that, it is important to know what consumer reporting agencies are and what they do.
Unlike people search websites and even mugshot websites, consumer reporting agencies provide consumer reports to other businesses. These reports include information such as consumer credit as well as employment history.
It is important to note that, unlike people search websites, consumer reporting agencies require FCRA compliance. This Fair Credit Reporting Act ensures that such agencies maintain fairness, accuracy, and privacy of the info included in their reports.
That being said, it is clear that consumer reporting agencies need to get information about the people they create reports about. However, unlike typical information brokers, these agencies operate for entirely different purposes, making them bound by the FCRA. This act does not include marketing and similar business purposes in its scope, which is what such a broker does.
While some service providers are considered both data brokers and consumer reporting agencies, not all consumer reporting agencies pass as data brokers.
Truthfinder is a data broker but not a consumer reporting agency.
The Information A Data Broker Gets
In several cases, the information that a data broker like Whitepages collects from public sources and internet databases pertains to personal information. This typically includes the following:
Complete Names
Gender and Age
Location
Contact Information
Education
Occupation
Income
Browsing History
Purchase History
However, depending on the nature of services, such a broker can dig into a person's criminal history or even death records.
This is the case for mugshot sites and other similar service providers. Because these sites like Bustedmugshots publicly post mugshots of suspected people, they will likely have access to criminal and arrest records to some extent. While a government website known as the National Sex Offender Public Website offers sex offender location data, typical mugshot sites are privately operated.
Considering their access to arrest records and booking photos, such information brokers can be very intrusive. You may even wonder if what they do could count as data breaches. However, the reality is that these businesses are completely legal.
What You Should Know About Truthfinder
You must already know by now that you can make Truthfinder work by searching for information about almost anyone.
This is possible because, as mentioned earlier, Truthfinder is a data broker. The database has a comprehensive record that contains information about different people from different sources.
What Information Does Truthfinder Include?
Like several data broker sites, Truthfinder includes one's personal info. These details comprise the following:
Contact details
Name
Age
Birthdate
Address/Location
Possible relative
Aside from these, Truthfinder can also reveal these public records:
Assets
Amazon Wishlists
Associates
Arrest records
Bankrupcies
Permits for concealed weapons
Census Data
Criminal Records
Corporate Filings
Dating Profiles
Employment Background
Educational Background
Location/Address History
Possible Neighbors
Professional Licenses or Certifications
Sex Offense Databases
Social Media Accounts
SSNs
Trademarks
Considering this, Truthfinder reports are actually quite comprehensive. You can find out so much about a particular person. In the same way, if you are listed on the platforms, others can find out so much about you.
Where Does Truthfinder Get This Information?
You may be wondering by now where Truthfinder actually gets this information. What are Truthfinder's sources?
Their sources comprise a number of public records, including:
Social network data
Public records (local, state, federal)
Criminal records
Private Firms
Financial Entities
Census Data of the US
Truthfinder scrapes through all of these independent sources to come up with an in-depth report of different people. This Truthfinder report can be accessed by any site visitor.
Protect Your Private Information
What if you have Truthfinder reports listed in the Truthfinder database?
If that is the case, this means that your personal information is available to the public through Truthfinder's platform. This boosts your online exposure and decreases your privacy because anyone can search for you and discover different details about you.
The good thing is that whether you have a Truthfinder account or not, you can remove this record and opt out of Truthfinder altogether.
How To Submit An Opt-Out Request On Truthfinder
Opt Out Through Truthfinder's platform
For you to opt out of Truth finder website, all you need to do is follow these simple procedures.
STEP 1: Go to Truthfinder's website
STEP 2: Proceed to the opt-out page
STEP 3: On this page, provide your state, city, and name.
STEP 4: Browse through the results page to locate the record you wish to remove. You may find it by browsing through the relatives you may know as well as your age.
STEP 5: Once you spot the record you wish to remove, select the "Remove This Record" request option.
STEP 6: You will then be prompted to provide your email address for Truthfinder to send a confirmation email for your opt-out request.
STEP 7: Open the verification email. If you can't find it, be sure to give your spam folder a check.
STEP 8: After confirming to remove yourself from Truthfinder, wait for your opt-out request to be processed.
It is not difficult to opt out of Truthfinder. The platform intentionally made its opt-out process easy by having an opt-out form. The company did this knowing that there are some people who would really like to request to opt out.
Truthfinder Opt Out Is Not The Only Way To Protect Your Internet Privacy
While performing a Truthfinder opt-out may indeed be helpful in protecting yourself online, it is not the only way. To enhance your internet privacy, you can try out these other methods:
Keep personal information private. Make sure that your private and personal info is stored privately, as it should be. Avoid public storage. Adjust your accounts' privacy settings. Don't publicize your contact information.
Avoid unsafe websites. Unsafe websites can compromise your overall security. If you have doubts about a website's security, it's better to avoid them altogether and opt for those websites you know are secure.
Check app permissions and browser extensions. Apps and browsers may trick you through their permissions and extensions. While some apps and extensions need permission for them to work, this is not the case for all apps and extensions. When malicious apps and extensions are granted permission, they may end up exploiting you. Thus, it is better to give those permissions a check or two.
Make use of anonymous search engines. There are certain search engines that do not keep track or share your browsing history. These could be a good option for you to boost your internet privacy.
Frequently Asked Questions About Truthfinder
Q: How Long Does It Take To Have My Report Removed?
After completing the Truthfinder opt-out procedure, they will process your data removal request directly within the next 48 hours.
Q: Is This The Only Way To Remove My Report From Truthfinder?
Aside from going through Truthfinder's opt-out procedures on their opt-out page, another way for you to proceed with your Truthfinder opt-out is to send them an email request. Be sure to include your name, link to your record, and your intent to opt out of Truthfinder.
Q: Is Truthfinder Legal?
You may wonder if information brokers such as Truthfinder actually operate legally. However, these brokers are actually legal and legitimate businesses.
Q: Does Truthfinder Only Work In The US?
Truthfinder started and initially focused on the USA. While many of its users are still from America, Truthfinder has expanded its reach. It is now also available in Australia.
Contact InternetPrivacy Today
Personal details on the web can put you and your family at risk. With the help of professional content removal and digital privacy solutions, you can protect your online reputation and your data from damage or loss.
Need more help removing personal details from Google results? Contact us now!