February 18, 2021
, Posted By
John M
Been Verified Opt Out: How to Remove Your Personal Information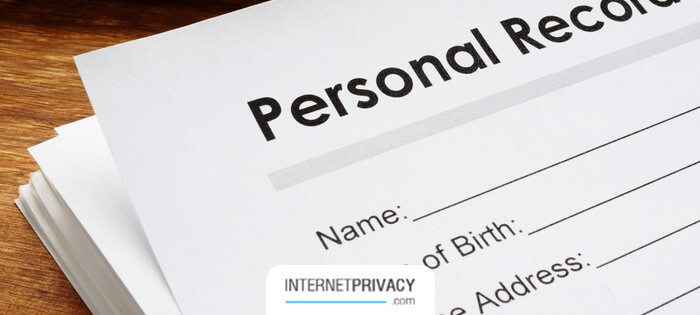 Been Verified is a database that contains your personal information. To protect your privacy, contact us for a Been Verified opt out solution today.
What Is Been Verified?
Been Verified is a data site (amongst many online directories like Whitepages) that stores information such as age, address, relatives, neighbors, contact information, driving citations, arrest history and convictions, career history, social media accounts, bankruptcies, judgments, and liens. The company collects this data from billions of sources. This information about you is available to anyone with an Internet connection and a credit card, which pays $10 to access it. There are also users who opt for one of the Been Verified pricing plan – which can cost anywhere between $14.86 to $22.86 per month.
Different from a Consumer Reporting Agency, BeenVerified cannot be used for employment, credit, or tenant screening purposes. BeenVerified is built for access to public records and address history for personal reasons.
Why Do I Want A 
Been Verified Opt Out

 Solution?

If you've had bankruptcies, judgments, or a criminal record, then having this information readily available may be preventing you from being able to start again with a clean slate. Potential employers can easily access it, for example.

Even if you have a clean background check, having your personal information available on the Internet can still harm you. You'd be surprised to found out that people search websites like BeenVerified can store anything from your personal information to your arrest records. Since passwords to online banking and social media accounts are often based on something in your personal life, hackers who gain access to your Been Verified profile can more easily access these other accounts. Hackers also can obtain your email from these sites and send phishing emails.

In phishing, hackers send cleverly designed fraudulent emails that appear to be from legitimate sites. When you click on a link, you are directed to a fraudulent site that also looks legitimate, for example, a banking Website. You'll be asked to enter your personal password or security code. Once you do, the phisher gains access to your accounts. From there, they can transfer money to their own accounts.
Who is Most Vulnerable to a Phishing Attack?
Executives are particularly prone to attacks such as these because phishers are able to obtain access to company computer systems through them. If phishers cannot obtain your email through sites such as Been Verified, you are less likely to be a victim of a phishing attack.
Stalkers and disgruntled employees also can find your address and information about your vehicle. They can use this information to threaten you and your family.
Hackers and phishers also sometimes sell your personal information to third parties. Identity thieves also use personal information found online through various Websites to impersonate you. Information such as your mother's maiden name, father's middle name, colleges attended, and city and date of marriage can be found on Been Verified and many other websites. Impersonating you, these trickers open up fraudulent bank and credit accounts in your name and may run up debts and not pay them. Your credit and your good name are ruined.
Identity theft is a common crime with more than 14 million victims a year. Having your information exposed on sites such as Been Verified makes you a more likely victim than someone whose personal information is less exposed.
In fact, a recent article on Fox 26 news identified Been Verified as a favorite site for identity thieves. For a nominal fee, identity thieves can pull background checks on an unlimited number of people. So, for example, if the thief pulled a background check on you, they would also pull one on everyone listed as being associated with you. Then they use the information to obtain loans and credit cards in your name and in the name of your family, including children. In fact, one in four children will become a victim of identity theft, the article says.
Therefore, the most important questions are: How to get off Been Verified if my profile is on there? How can I complete the www BeenVerified com opt-out process?
How Do I perform a beenverified.com Opt Out?
Now that you know about the negative consequences of having your information on data brokers sites like BeenVerified, you might wonder: "Therefore, you might wonder: "How can I remove my info from BeenVerified?"
Currently, there is no been verified opt-out page, but you can complete the BeenVerified opt-out process on their home page itself.
First, you search for yourself on the Been Verified website by entering your first and last name. You may have more than one listing. You will have to go through this process for each listing that exists for your name to fully remove the information.
When you find your listing or listings,
Click on the arrow to the right of the box. You'll see an option to submit an opt-out request. It will ask for your email.
The most secure way to enter your email is to use a masked email.
Then solve the captcha.
You'll receive a confirmation email. Click verify opt-out at the end of the email.
You'll be directed to their website, where you'll see an opt-out confirmation.
You'll also receive a confirmation in your email. Simply check the verification email to complete the BeenVerified removal process.
The Website might urge you to pay to see your profile. You can opt out without having to pay to see your profile.
Does this 
Been Verified Opt Out

 Tactic Work?

The opt-out procedure does remove your information from Been Verified, but only for a short time. Even though the listing may be removed when you receive the opt-out confirmation, it may reappear. Creating a new social media account or moving to another state may be enough for Been Verified to create a new listing for you. If you want to be sure your information stays off the site, you'll have to monitor it continuously.
Is Verified the Only Site Like this?
Will opting out of beenverified remove you from just a single website, or does it remove your details from across the web?
There are more than 70 Internet sites out there that can potentially contain your personal information and make it available to anyone who pays a nominal fee.
If you've ever asked, " how can I remove my information from BeenVerified?" you will need to think about the other online traces you've left behind on the internet. All of them pose risks to your identity, privacy, and security. The process above only removes your information from Been Verified. Each site has its own process for opting out; each site potentially will repost your information each time you create a new social media account or change an address or public record.
Other Personal Information Sites
Some of these sites are:
Criminal Audit
People Lookup
Advanced Background
Instant Checkmate
Background File Check
Zoominfo
Peoplesearch
Spoke
PiPL
Intellius
PeopleSearches
Jail Alert
Yellow Pages
Only constant monitoring and opting out will keep your information off these sites and potentially out of the hands of others.
Don't Have the Time to Complete the Been Verified com Opt Out?
You might have resolved the question of "How to remove myself from BeenVerified?" but you have many other similar websites to go through.
You have a life. And you probably could find 100 more fun ways to spend your time than going to all these sites and completing opt-out forms. You also likely have more to do than keep monitoring them to make sure your information doesn't reappear. That takes a chunk of time out of your already busy life. Yet, these tasks are critically important for your privacy, identity, and safety, as well as the safety of your family and your workplace.
We Can Help with Been Verified Opt Out
We can provide a Been Verified Opt Out solution and much more. For more than a decade, we've been helping clients remove their personal information from background check sites. We'll help you take control of your private information. We can:
Remove your personal information from aggregate databases permanently.
Remove mugshots and criminal records from search engines.
Provide you with a clean slate in just a few weeks. One hundred percent guaranteed.
During your initial call, we discuss which Been Verified remove info options best fit your budget. Then we remove those items that are preventing you from advancing in your career or holding you back from the life of your dreams.
Removing your personal information from data aggregating sites is only one step toward protecting your online reputation. More than half of all employers have found something on social media that persuaded them not to hire a candidate. More than one-third have fired an employee for that reason.
We can help you discover if other Web or social media items are preventing you from achieving your full potential. This might include negative reviews of your business, negative comments in the blogs or social media accounts of others, or negative news coverage that has gone viral. We can help you suppress or bury these items from people search sites like BeenVerified and LexisNexis and generate positive Internet coverage that helps you achieve your goals.
Newsweek has named us the Best Global Reputation Management Agency 2020. Let us put our expertise to work for you. Contact us at 844-917-0925 for Been Verified Opt Out Solutions and more.