April 9, 2021
, Posted By
John M
Spokeo Opt Out Procedure: How to Opt Out of Spokeo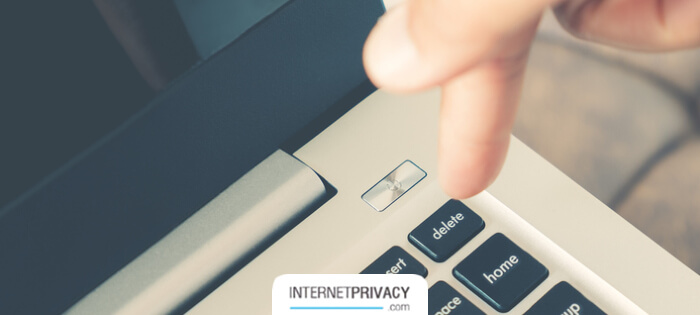 How do you opt out of Spokeo? We examine the Spokeo opt out procedure and how to protect your privacy online today. 
Big brother really is watching. Are your data and personal information safe?
In the modern age of the internet, there are many data broker sites (like Whitepages, CheckPeople, and Spokeo, just to name a few) that take advantage of the data available online to sell personal information to individuals who might have malicious intentions.
If you haven't completed the Spokeo opt out procedure below, at least one huge database is featuring your personal on the web.
Meet Spokeo, a data aggregator that lists everything from your address and phone number to your spouse and relatives. Like many other data brokers, Spokeo states that "your privacy is important to them," yet makes it easy for others to access your private information.
Learning more about Spokeo can help you protect your privacy and reputation. It can also ensure that Spokeo is not sharing your personal details with anyone who asks.
What is Spokeo, How Does Spokeo Work, and How Does Spokeo Get Personal Information?
Spokeo is an aggregator of internet data. As one of many data broker sites, it collects information about individuals from phone books, court records, public documents, and more. As it collects this information, Spokeo creates a file that anyone can search.
While it sells some information for a small fee, much of your personal information is likely on display.
Over a decade ago, Spokeo was fined for these Big Brother tactics. But instead of fixing the problem, it has only gotten bolder.
Spokeo is basically a huge database, or the most detailed phone book ever. So how does Spokeo get information about individuals? As a data aggregator, Spokeo pulls information on you from many sources on the web, such as from social media sites. The amount of detail it displays for free is staggering and goes far beyond typical public listings.
From photos of your house to info on your relatives, jobs and school history and more, Spokeo quietly but persistently details your life online.
"Look up anyone" is one of Spokeo's creepier taglines, and the site is a stalker's delight. From your contact info to photos of your home, Spokeo allows anyone to learn about your life and routine.
You might then wonder: does Spokeo sell my information for a fee? While some info is only available for paid access, the information it shares freely can be a privacy nightmare, especially since much of your personal information will be available for all to view on this popular data broker website.
Why opt out of Spokeo? Is Spokeo Legit?
As if that's not enough, Spokeo also impacts your personal and online reputation – like many other people search sites do. For instance, if you work in any industry that requires an online presence, your Spokeo listing can easily undo your promotional efforts, ranking near the top of personal results.
Spokeo may also contain false information, which can impact your ability to secure a job, make connections or secure good housing. Because anyone can access It is also currently not possible to change info on Spokeo, so any misrepresentation of your personal information will remain on their platform. Spokeo's basic information, employers, landlords and even dates can learn more about you, whether you want them to or not.
From unwanted attention to missing out on opportunities, there aren't many benefits to having your public records available on the site.
Spokeo's setup requires you to opt out. In other words, you have to request that the site remove your private details completely.
Fortunately, the Spokeo opt-out procedure is not difficult. In fact, you just need to specify that you do not wish to be on the site.
We detail the full Spokeo opt-out procedure below, so you can remove yourself from their database quickly.
Spokeo Opt Out Procedure
You'll need to head over to Spokeo and notify them that you want to delete your information. The Spokeo opt out procedure is step-by-step:
Head to Spokeo.com
Look up your own name.
Click on the "See Results" Button
Copy the URL of the results page
Paste your URL link into the opt-out page. You have to provide an email address to confirm the opt out.
Click "Remove my Information"
You should receive an email with a confirmation link. Click that link to complete the process.
Not surprisingly, the process is more complex than it should be. But if you complete it, the site will remove your listing. Be sure to check back in later to ensure your personal details are no longer on Spokeo.
Permanent Listing Removal from Spokeo
For permanent removal, you'll need to complete the Spokeo opt out procedure for each listing on the site. Because of the way information shows up, you may have more than one listing. Usually, these variations are based on your middle name, initial or maiden name. You must remove each listing to complete the process.
Since new listings may show up at any time, you should check Spokeo every few months.
Other Sites Sharing Your Information
The scary truth is that Spokeo is the most prominent data aggregator. But, they are not alone. There are many other brands seeking to provide the same level of detail about your personal life, such as Whitepages.
The best way to combat this is to work with someone who will monitor your online reputation. This puts you in control of your data and ensures minimal impact on your privacy.
Get Help with Spokeo Listing Removal
Get in touch today to discover how easy it can be to ensure your personal data remains secure. Remove your info from sites like Spokeo and protect your personal details today.
Contact us today to learn how to secure your private information for good.