April 5, 2022
, Posted By
John M
How to Remove Yourself From WhitePages Forever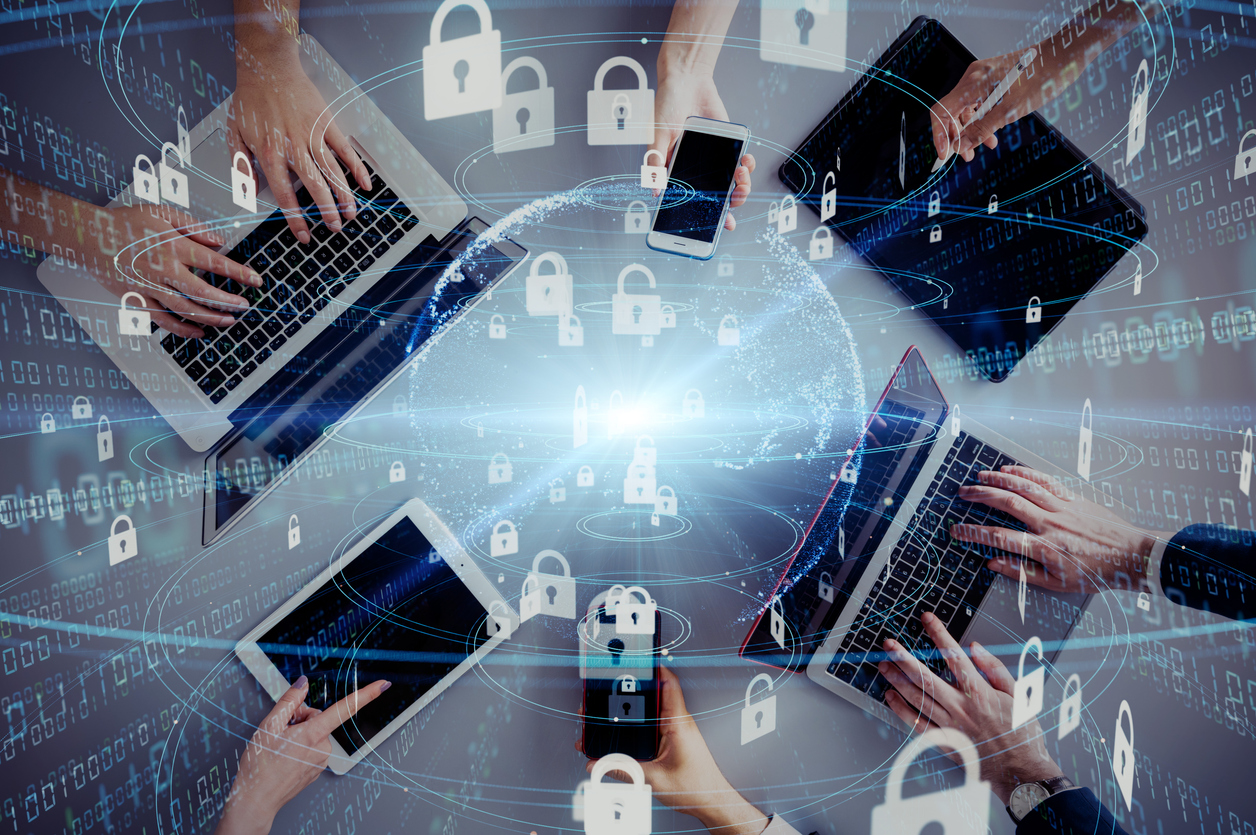 When you complete the "remove from WhitePages" process, you take charge of your digital privacy. Learn how in our guide below. 
Getting your personal information removed from WhitePages search results is a fairly straightforward process, but there are a few things you need to keep in mind. In this article, we'll walk you through the steps necessary to delete your account permanently and how to remove self from Whitepages. After reading this article, you can also check out our surefire guide to completing the opt out process.
Data brokers are notorious for tracking everyone's info down just to make some money on your information. They make your personal information readily available for anybody who can access the service and a simple google search will reveal your information.  In order to prevent your information from being misused, you should consider methods to remove yourself from data collection sites completely.
You might then wonder how to remove self from Whitepages. To opt out of WhitePages, follow the below steps and get your personal details out of the hands of people that shouldn't have them and remove your personal information from these third-party service providers.
Here's what to do With the Opt-Out Form for WhitePages Website
The Whitepages removal process is pretty straightforward:
First, log into your WhitePages account and go to the "My Account" page.

Scroll down to the "Delete My Account" section and click the "Delete Account" button.

A confirmation message will pop up asking if you're sure you want to delete your account. Click "Yes, Delete My Account" to proceed.

WhitePages will send an email to the address associated with your account with instructions on how to delete your account.

Open the email, view details, and click the "Delete My Account" link.

A confirmation message will pop up asking if you're sure you want to delete your account. Click "Yes, Delete My Account" to proceed.

Your WhitePages listing removal will be permanently deleted and you will no longer be able to access it.
What if You Don't Have an Account? How Do You Delete Your Info on Whitepages?
You will have to find the Whitepages.com opt-out form to remove yourself from their database.
Go to the WhitePages site

Enter your address and name and click "search"

On the right-hand side of the screen, there is a small box that says "remove this listing" or "remove me"

If you have to select a reason, be sure to do so.

Clicking that will take you to a form where you have to enter your email address and then click "submit."

They will send you an email or call from an automated line with a link to a code to delete your listing. You must open the email or answer the automated call to delete your listing.

Your listing should be deleted within 24 hours but if it's not deleted within one week, there may be an issue.
What if My Information is Still on White Pages In One Week?
The best thing to do at that point is to contact White Pages customer service and explain the situation. They should be able to help you get your information removed.
How Can I Contact WhitePages?
The best way to contact WhitePages is through their website. You can visit the "Contact Us" page and fill out the form with your question or issue. They should get back to you within 24 hours.
You can also call their toll-free number at 1-800-962-2822.
Why Do You Need to Save Your Verification Code?
When you delete your WhitePages account, you will be asked to provide a verification code. This code is sent to the email address associated with your account and is necessary to delete your account.
If you lose this code, you will not be able to delete your account and will have to contact WhitePages customer service.
Does Removing Your Info From WhitePages Help Remove Your Online Footprint on Google?
Removing your information from WhitePages will help remove it from some online search engines, but it will not remove all of your personal details from Google.
To remove your information from Google, you need to take additional steps, such as finding other data broker sites and making sure your info isn't on there as well.
How Can Your Info Get Compromised on WhitePages?
There are a few ways your information can get compromised on WhitePages. One is if you enter your basic information (such as full name, cell phone number, and address) yourself, and then someone else accesses it. It is very easy for others to find you through a reverse phone search or reverse address search. Another is if your information is stolen by cybercriminals. They may use it to commit identity theft or other crimes.
What is WhitePages For Anyway?
WhitePages is a comprehensive online directory that lists businesses and people by name, address, and phone number. It also includes reverse lookup capabilities. WhitePages has a database of more than 190 million listings in the United States and Canada.
WhitePages is different from other online directories because it offers both paid and unpaid listing options. Unpaid listings are included in the directory for free, and paid listings receive higher placement and more exposure.
People can see your name, current home address information, past addresses, business property details, family members, business details, lien records, landline numbers, cell phone numbers, professional licenses, and a map of your location. They can also see a list of businesses and people that share your name and contact information. If you have a paid listing, people will also see your company's logo and a link to your website.
What is WhitePages Premium?
Whitepages Premium is a paid subscription service that allows you to access additional information, such as email addresses and phone numbers. It also includes a reverse directory feature, which allows you to search for someone's contact information based on their name and address. If you're not interested in the premium features, you can delete your account and continue using the free version of WhitePages.
With a Whitepages premium account subscription, you can do more. some employers find it useful for background checks.
How Can I Cancel Whitepages Subscription?
You might no longer need to use the Whitepages people search app as frequently anymore after some time. If you have a Whitepages premium account and want to cancel Whitepages premium subscription, here is how you can do it:
Log into your Whitepages account.

Click on the 'My Account' tab in the top right-hand corner.

Click on '

Purchases

& Billing'. 

Look for 'Subscription Status.
Note that canceling your Whitepages people search subscription will terminate your subscription by the end of your current billing cycle.
You can always contact customer service if you encounter problems canceling your subscription.
Unfortunately, WhitePages Isn't Always Used for Legit Reasons
You might think: is Whietpages.com legitimate? The answer is ambiguous. While WhitePages is a great resource for finding information, it can also be used for nefarious purposes.
Some people use it to stalk or harass others, while others use it to commit identity theft. It's important to be aware of the risks involved with using WhitePages and to take steps to protect your information.
How Can I Protect Myself From Identity Theft?
There are some things you can do to protect yourself from identity theft. One is to be careful about who you give your information to.
Make sure you also use strong passwords and security measures for your accounts. You should also monitor your credit report regularly and keep an eye on your bank and credit card statements.
If you notice any suspicious activity, report it to your bank and credit card companies immediately.
Using a reputation management company makes this process super simple. Click here for your free trial to InternetPrivacy today.
I Removed Myself Successfully, Now What?
Once you've removed yourself from WhitePages, you should continue to monitor to make sure it doesn't reappear after some time has passed.
You should also continue to be vigilant about protecting your personal information like phone number, any past criminal records or traffic records, address, and identity.
What to Know About WhitePages and the California Consumer Privacy Act
The CCPA is a new law that gives California residents the right to know what personal information is being collected about them, how it's being used, and who it's being shared with. It also gives residents the right to have their information deleted.
WhitePages has announced that they will be complying with the CCPA. This means that residents of California will be able to exercise their rights under the law. They will be able to access their information on WhitePages, request that it be deleted, and find out who is collecting it and why.
Residents of other states should keep an eye on their state's data privacy laws, as they may soon be getting similar rights.
What to Do If You're a California Resident and Your Information Is on WhitePages
If you're a California resident and your information is on WhitePages, you can exercise your rights under the CCPA. This means you can access your information, request that it be deleted, and find out who is collecting it and why.
Why Is It Important to Remove Yourself From WhitePages in 2022?
Whether you own a business or not, it's beneficial to not have your personal info on Google search and other search engines, along with WhitePages.
When there is negative information about you, it can harm your business. Your customers and potential customers could end up getting too many personal details about you like your financial records, court cases, etc. that are not relevant to your business.
In addition to customers, your competition will also have access to these people search websites and data brokers directories. If you don't opt-out of people search websites like Whitepages your information, including criminal records, is ripe for the taking by the competition to use against you.
What Can Competitors Do With Your Personal Details?
There are a few things competitors can do with your personal details. They can use them to try to poach your customers, or they could use them to try to get insights into your business. They could also use them to find out where you're vulnerable and what areas of your business they could attack. It's important to be aware of these risks and take steps to protect yourself.
Is it Common For Competitors to Use Your Personal Details to Spread Negative Info About Your Business?
Yes, it is common for competitors to use your personal details to spread negative info about your business. They may do this in an effort to damage your reputation and poach your customers. It's important to be aware of these risks and take steps to protect yourself.
What Can You Do If Competitors Are Using Your Personal Details to Attack Your Business?
If competitors are using your personal details to attack your business, there are a few things you can do. You can try to get the details removed from the websites where they're posted. You can also try to get the information blocked from being shared on social media. You can also take legal action against the competitors who are spreading the information.
Is it a Good Idea to Remove Yourself From All People Search Websites?
There is no one-size-fits-all answer to this question. It depends on your personal circumstances and what you're comfortable with. Some people may feel comfortable removing themselves from all people search websites, while others may only want to remove themselves from certain websites. It's up to you to decide what's right for you.
Should You Leave Any Information on Public WhitePages for Your Business?
There is no right or wrong answer to this question. Some businesses may choose to leave some information on public WhitePages, while others may choose to remove all of their information with the opt out request. It's up to you to decide what's right for you.
How Do People Search Sites Get Your Information to Begin With?
People search sites get your information in a few ways. They may collect it from public records, social media, or other websites. They may also purchase it from data brokers. It's important to be aware of how your information is being collected and how it's being used. If you ever wonder how you get so many spam calls, you can thank data broker sites like this. Anyone can get your phone number easily. Thankfully, by completing the opt-out form, you may be able to slow down some of the spam calls.
How Can You Protect Yourself From Being Tracked by People Search Sites?
There are a few things you can do to protect yourself from being tracked by people search sites. You can try to remove your information from as many websites as possible. For instance, you would want to look at some of these most commonly used data brokers:
Peek you opt-out

Peoplebyname opt-out / Peoplebyname.com opt-out

Fastpeoplesearch opt-out
You can also try to use privacy-focused browsers and search engines. You can also use encryption tools to protect your online traffic.
Removing yourself from WhitePages is an important step in protecting your privacy and security. By following the steps outlined in this article, you can remove yourself safely and securely.
However, you might want to remove yourself from Fast People Search, Spokeo, Nuwber, and other similar data broker sites too.
Be sure to continue to be vigilant about protecting your personal information and identity. If you need help with removing your information on WhitePages or all of the data broker sites, working with a reputation management expert may be in your best interest.
Thinking about how to remove yourself from data collection sites like Whitepages? You can sign up for a free trial of our services here at InternetPrivacy today and leave the whole process up to us.
We can also remove your arrest records and mugshots (from popular sites like Bustedmugshots.com) from the online space to protect your personal reputation.