People Search Now Opt Out: Where to Find It and How Fast It Works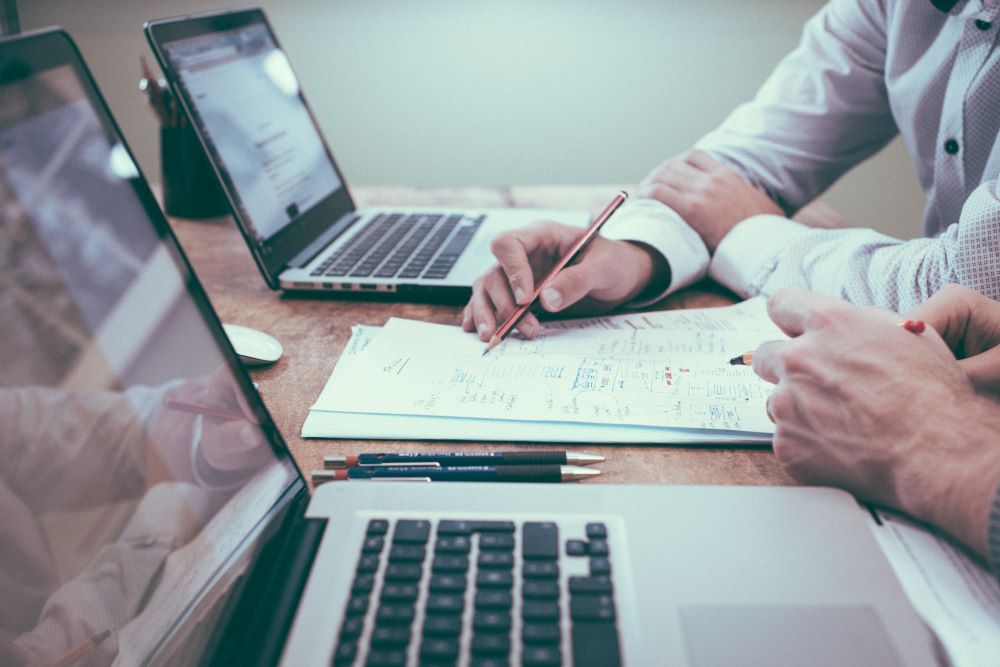 In this article, we have a great guide for those who are looking for a way to remove their information and make an opt-out request to PeopleSearchNow, people search engines, and phone lookup.
It is not a complicated process to remove your info from this website and you will need to be persistent in order to succeed. Our guide will help you opt out of PeopleSearchNow really fast.
What is PeopleSearchNow?
As we already mentioned, People Search Now is a website where you can search for people online in a compiled public records search that is scraped from different public sources.
The information that you can find on this website includes a person's name, location, age, criminal records, reverse phone lookup, and other public records that can be found online on google searches. This website is very similar to other sites used for searching and it can be used for finding someone's criminal records, or for reverse phone lookup.
People who don't want their personal information to be found on the internet are sending removal request so they can erase their info from People Search Now. This service is offering a free version but there is also a paid version with additional features that you can use. The membership-based version is paid monthly and enables you to keep your information private and remove it from the website.
People Search Now is very similar to other websites that are used to search for people online. This is really great option if you are looking to reconnect with old friends, classmates, or any relative that you didn't meet for a long time.
The real problem occurs when people are using this service in a malicious way. With People Search Now anyone can do a background check (using a background check service) or reverse phone lookup on you. Your personal info that is floating on the internet can lead to fraud, identity theft, etc. Because of this, it is important to get informed about the People Search Now opt-out process and learn how to remove your information from their website.
How did PeopleSearchNow get my information?
Most of these websites are getting their data from public records that are available online. Public records are pieces of information and documents that can be accessed by anyone because they are not considered confidential. Information like birth certificates, phone number lookup, cell phone numbers, death certificates, and marriage licenses are considered public records.
This means that if you want to keep your personal information private, you will need to remove it from PeopleSearchNow and other similar websites so people cannot find them on Google search or other search engines. Other sources that can leak your personal information are voter registration lists and government agencies.
People Search Now is a reverse phone lookup database and a data broker website that is scraping detailed information about people from many different places. Some of the information this website is getting come from:
Rebate and warranty cards
Telecom companies
Online surveys
Sweepstake entries
Online shopping
Posts on social media platforms and online forums
Product registration
Subscription services
Registry domain ID
People who had background checks done, or have been arrested can also find their information on PeopleSearchNow other popular sites like CheckPeople, Whitepages, Nuwber, MyLife, BeenVerified, and Arrests.org. In case you have been to court, there is a great possibility that your information is on this website as well. PeopleSearchNow also keeps the information about:
Divorce records
Arrest Records
Judgments
Bankruptcies
Liens
How can I remove my personal information?
Individual who doesn't want to have their information available on PeopleSearchNow will have to take some steps in order to remove them.
Many people will feel hesitant about what action they need to take and if their personal information is going to be removed in total. Some similar websites are requesting a written request, and they are sending an automated confirmation call or confirmation link.
Some people even think that the opt-out process is a scam for the website to get even more personal information about you. These websites indeed seem a bit scammy, however, they have a legitimate way that you can use in order to opt out of their listing and their service.
It is important to know that every website has its own specific opt-out process and you need to get informed and read the final print and other in-depth details so you can be sure that you are opting out correctly.
How do I Opt Out of PeopleSearchNow.com?
Opt Out process is different for each site
The steps you will need to take in order to opt out from one website will vary from the next website. Because of this reason you need to be sure to go straight to the website which you want to delete your information from.
Always do a follow-up
After your request for opt-out is submitted you will need to follow up with the company at an appropriate time and you may also have to file a support ticket to make sure your private information is removed. Always read FAQs on the website and mark the dates on the calendar on your phone. It will be best to mark down the day when your information from the website should be removed.
After the time has passed try to search your name on that website so you can see if some results related to you are going to show up. If you notice that your name and information are still available on the website you have the right to contact the company directly.
This is an ongoing process
You will feel great after you manage to remove your information from one website but you shouldn't forget that your requested information may be still available on similar websites on the internet.
It will be good if you have time to check your name and your business name on different database websites weekly or monthly. This is good for you to check and be sure that your name is not going to appear again on these websites.
Build a great online presence
You definitely want great content to appear online whenever a potential customer search for your business, but you don't want those people to see your personal information together with other info on the net. It is fine if your business address and phone number are visible but you would like to avoid strangers looking into your personal details.
With professional reputation management, you will be able to create a great and strong digital footprint that tells people all important info about your business without exposing your privacy.
PeopleSearchNow Opt Out Process
We have five steps that will guide you to successfully opt out of the People Search Now database and reverse phone lookup database:
You should go to the PeopleSearchNow website (copy link address) and look at the bottom of the site for "Do Not Sell My Personal Information".
Click on the suitable icon, put the necessary info, and try to find yourself. If you click the "name" icon, you will need to put your name together with the city and state where you reside. However, if you choose the "phone" icon, you will need to put your phone number on the form. For the "address" icon, you will need to put your full mailing address. Once you complete this step, you will need to click on the magnifying glass icon.
Important notice: There are ads on the website that are positioned right under the opt-out section, and they can be a little deceiving because they look like they are part of the opt-out process, but you shouldn't input your information in that area.
After you finish the previous step, you will be redirected to the "opt out" page, where you will see the results associated with your name. You will need to select the result that best suits you.
You will have to verify that you are human, and you will need to mark the box that reads, "I'm not a robot" and then click on "opt out my info."
Once you are done with the previous step, you will be redirected to a page that says, "Your opt out is confirmed." It will be good to save this page just to be on the safe side, and you should wait for the confirmation email from the company that confirms you successfully opted out of their website.
What information will be removed from PeopleSearchNow
When you make an opt-out request on People Search Now, and you want to remove your information from the website, you probably wonder if they are going to remove your info in total and what they are legally required to remove.
They will have to remove your physical address, your name, your email address, and other personal information (past addresses, property records). In case you have a common name, there is a chance that your profile will show up in search results, but the good news is that people who will click on your profile will not be able to find any personal information about you.
The removal process, how long does it take?
You need to know that the opt-out process of these broker websites is not that fast and it is not going to happen overnight.
Sometimes it can take weeks or months for your information to be completely removed from that particular site. The most common timeframe is 48 hours and because of that reason, it is important to follow up with the company and check what happened after an appropriate time has passed.
What if your Personal info is still on the website after the given timeframe has passed?
In case you have waited for a couple of weeks and you still see your personal information available on that website it is best to contact them directly. The first step should be sending an email to the webmaster and if you don't get a response in a few days, you should go on and give them a call.
Should you hire a lawyer if they don't answer?
If your steps to contact the company are not showing any results and they are still not responding, you can try to seek legal help. In most cases, an email or call will do the job because these companies are usually taking opt-out requests seriously.
Hiring a lawyer will definitely help you since they can send a cease and desist letter asking the company to remove your information from their website. If that company ignores those actions, the lawyer will be able to file a lawsuit on your behalf. Need more help getting your info off PeopleSearchNow? Click here to contact us!