TruePeopleSearch Opt Out: Essential Information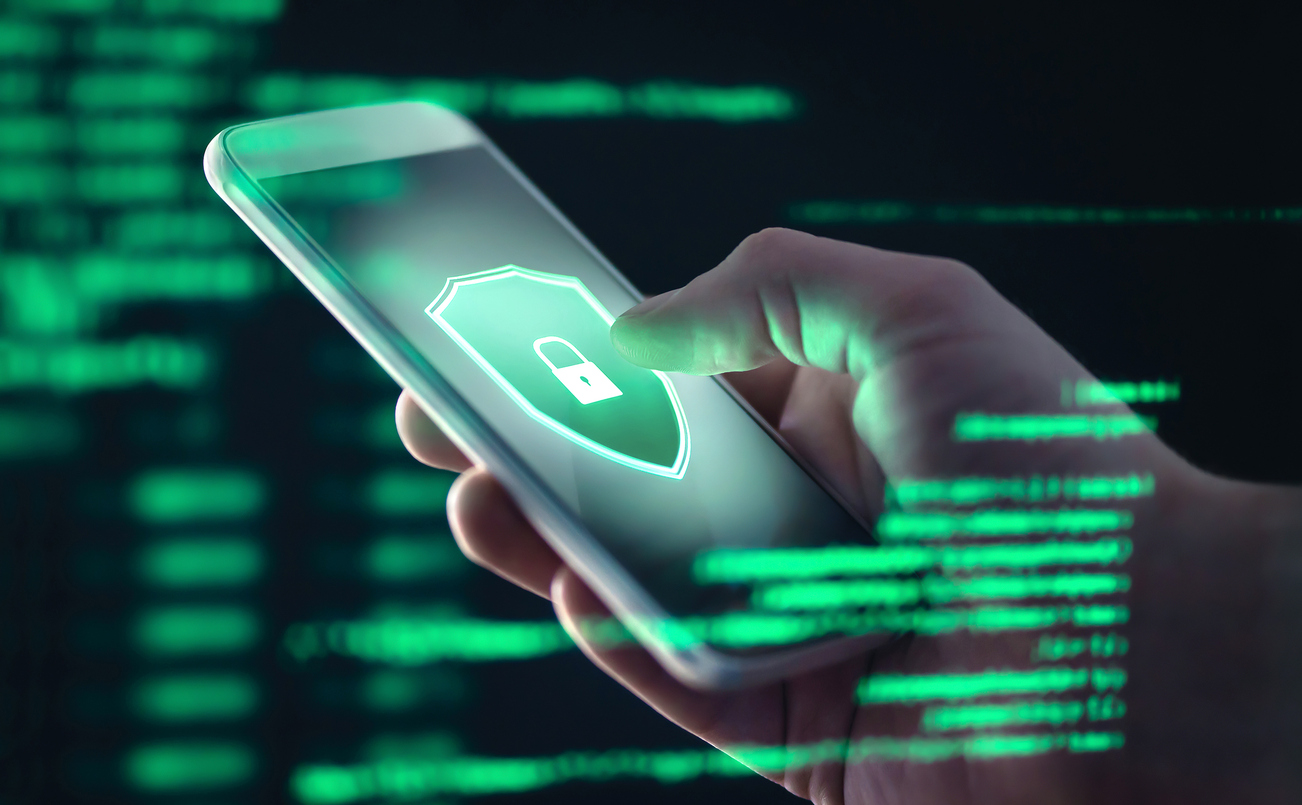 By making a TruePeopleSearch opt-out request, you can protect your privacy in the digital environment.
Today, a vast amount of information is just a few clicks away. Gone are the days when people had to spend a few hours at the library or paging through the phone book just searching for the specific info that they needed. If you want to find a person's address, name, or workplace, it has never been easier. Search engines make it easy to locate specific details about nearly everything.
The same is true for personal information about people as well. Finding people has never been easier; search engines have not just amplified searches for academic information, places, movies, gadgets, reviews, and other details; these engines have also allowed people to get to know others. Simply do a search for the "best people search websites" or "free people finder sites," and you'll find an endless number of websites promising to reveal someone else's personal information. Such platforms can offer basic free search or more advanced features like unlimited searches.
Such capability is what TruePeopleSearch offers. While this capability may be convenient, the thought of having personal information listed on such a site may not sound appealing to others. In fact, personal privacy concerns are centered on people search sites like TruePeopleSearch. In such a case, individuals may opt out of the platform.
Before looking into the TruePeopleSearch opt-out process, you should first know what TruePeopleSearch is.
What Is TruePeopleSearch?
True People Search is a website and service that allows its users and visitors to search for people and access the personal information of others, like full name, current address, phone number, etc. By simply inputting some keywords and clicking the search button, visitors can find information about a person they want to know about. Like many other data broker sites like PeopleSearchNow, Nuwber, Whitepages, USPhonebookFast People Search, CheckPeople, and Mylife, TruePeopleSearch aggregates all information they can find about you through background checks from the internet. The best free people search sites help customers find people fast and have multiple features like reverse phone lookup, address lookup, phone lookup, and even background report.
What Information Can You Find In True People Search?
You can find different kinds of personal info in TruePeopleSearch, including:
Complete Name
Age
Home address
Current and previous addresses
Phone number lookup
Social media profiles
Contact details
Additional information
Considering this information, TruePeoplSearch offers comprehensive records to those who visit the website. You can get to know all this information about someone by simply searching for them by name. Additionally, you can also do a reverse search, such as through phone searches or address searches.
Where Does True People Search Get This Information?
You may ask where and how TruePeopleSearch got all of this personal info. The answer to this is public records.
As its name suggests, public records are data, documents, and files created and kept by public agencies. Because of the Freedom Of Information Act (FOIA), anyone can access records of federal agencies. A wide range of local and state laws also require government agencies to make their records public.
TruePeopleSearch scrapes through public records to get information, such as one's home address and employment history, to include in their database. These records usually include census data, birth files, and other public records.
In addition to these public records, True People Search also browses and gets information from other sites like social media platforms.
An Entire Industry In Itself: Data Brokerage
Several of you may not have known before reading this that such a service exists. True People Search and similar services are booming today. This entire service line falls under a whole industry called the data brokerage industry. Data brokers thrive on collecting and sharing information.
How Does A Data Broker Work?
The data brokerage industry comprises businesses known as data brokers. These data brokers need data to survive.
More specifically, a data broker is a business that collects data from different sources, processes it, and then offers it to other organizations or individuals.
Like TruePeopleSearch, major data brokers scrape their information from public records and private — yet accessible — sites like social media channels.
There are several types of data brokers; not all of them look or operate the same. TruePeopleSearch is a data aggregator that falls under the category of people search sites.
Is a data broker a consumer reporting agency?
A consumer reporting agency provides consumer reports to establish a consumer's eligibility for credit or insurance. Under regulations, these agencies need to ensure that information and consumer reports sold should be accurate and only used for legally permissible purposes.
What Are People Search Sites Like?
The name itself provides clues to what this kind of site is all about. Unlike other sites, a people search site allows all its users and visitors to search about people and dig up the personal information of others.
Several major data brokers are people search websites. Such sites allow you to scroll and find out a person's past addresses, phone numbers, and other private information. Its search engine is specifically tailored for digging up personal information.
True People Search Is A Data Broker and People Search Site
Understanding what data brokers and people search sites are is vital to understanding how TruePeopleSearch works. You must know this because TruePeopleSearch is a data broker and a people search site that is totally free. The company behind it sources data from different records, processes it, and then offers it directly to the site users and other organizations.
What Are The Implications Of Being Listed In TruePeopleSearch?
While some may support truepeoplesearch.com, this may not be the case for all. Though it is quite convenient to look up someone and find out about their personal information, it could compromise the privacy of you and your loved ones.
If you also see it in a different light, you will realize that just as you can search for someone, others can likely search for you. Your records may be listed in data brokers and people search sites like TruePeopleSearch.
Anyone Can Access Your Personal Information Online
Anyone can access your personal info on this website. People only need to search for records under your name, and then they can view a comprehensive and detailed record listing about you and even other associated people.
While this could sometimes be harmless, you must not turn a blind eye to the possibility that others can use your information for harmful purposes.
One prominent cybercrime that requires personal data to succeed is identity theft. When your details are out in the open, you are more vulnerable to becoming a victim of identity theft and other cybercrime.
Be Proactive About Your Privacy
That being said, you must make an active effort to protect yourself in the online space. While it is impossible to achieve complete security, it is important to pursue it nevertheless. Privacy and security are nurtured; these things do not come automatically.
If you are listed in TruePeopleSearch, one option you can try out is to submit a removal request. You can do so by undergoing the removal process on the TruePeopleSearch opt-out page.
TruePeopleSearch Opt Out Process
The TruePeopleSearch removal steps you need to take to remove this record are not that hard. To proceed with your record removal request, follow these procedures.
TruePepleSearch's Manual opt-out process
STEP 1: Go to TruePeopleSearch's website.
STEP 2: To begin removal, proceed to the manual opt-out online form.
STEP 3: Fill out the information on the page. Start with providing a valid email address.
STEP 4: Check the box and verify the CAPTCHA. After you check the box and the CAPTCHA, select the "begin removal" option.
STEP 5: Proceed to the search engine and provide your name, city/town, and state. Click the search button after supplying this information.
STEP 6: Scroll through the search results. When you spot your record, tap the "View Details" option.
STEP 7: Scroll down until you reach the bottom. Tap the Remove This Record button.
STEP 8: After clicking the Remove This Record button, proceed to your email and check your inbox. You should have received a verification email by this moment.
STEP 9: Open the email and click the removal link included in the message.
You should receive a notice that TruePeopleSearch accepted your record removal request. The platform also lets you know that they will have your complete information removed within the next 72 hours.
This notice signifies that the removal request process is complete. All you need to do is wait for TruePeopleSearch to process your request. If there are any issues, you may contact TruePeopleSearch's support team via their email or phone number.
You Can Submit A Removal Request Through Email
If you find this process time-consuming and taxing, you can also try a different TruePeopleSearch removal method. This alternative method is a pretty easy way to get the request done.
Besides going through the manual opt-out process, you can also begin removal by contacting them directly and presenting your TruePeopleSearch removal request.
Should you decide to contact them, don't forget to do the following.
Mention your name
Provide a link to your record on the TruePeopleSearch website
State your intention
Use an email address where they can reach out to you
You can also give them a call through their toll free number.
Frequently Asked Questions
Q: How Long Is The TruePeopleSearch Removal Process?
Filling up the record removal quest or sending an email does not take much time. As for the processing at the side of True People Search, it could take up to 72 hours to remove information about you from their website.
Q: Does TruePeopleSearch Include Individuals Outside The US?
The website includes personal information and similar information about US people only. It has not expanded its services to other countries.
Q: Is TruePeopleSearch Legitimate?
Like several other data brokers and people search websites, the TruePeopleSearch website is a legitimate service and business. TruePeopleSearch is not illegal.
Q: Why Should I Request Removal From TruePeopleSearch?
Some risks come with having your personal information available to everybody. If regular internet users can view your record, cybercriminals can also do so. This probability places you in a vulnerable and risky position. It has become so easy for cybercriminals to use your address, name, phone number, and other information to perform a crime.
Considering the cybercrime risks, the mere fact that anybody can check your record may be convincing enough for you to delete your record from TruePeopleSearch.
Processing your record deletion with the TruePeopleSearch opt out feature is one step you can take to boost your online privacy and security.
Contact InternetPrivacy Today
Personal details on the web can put you and your family at risk. This information includes one's full name, present and past addresses, criminal records, etc. – and you would not want such information to be made readily available to anybody on the internet.
The removal process can be time-consuming, especially if you want to submit your opt-out request on not just one but multiple people search sites. Submitting your removal request to complete the www.truepeoplesearch.com removal process is just the first step to protecting your internet privacy.
With the help of professional content removal and digital privacy solutions, you can protect your online reputation and your data from damage or loss.
Need more help removing personal details from Google results? Contact us now!