October 3, 2021
, Posted By
John M
Opt Out From Radaris: A Step-by-Step Guide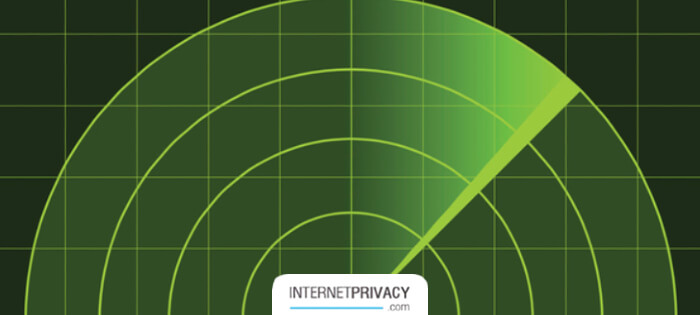 Whether you want to remove negative information (such as mugshots) or just protect your privacy from White Pages, it's important to know how to opt out from Radaris.
People and companies conduct Google searches on individuals every day. The results can affect your chances of getting a new job, a first date, or even your interest rates. This is especially because your information can be readily accessible online on popular databases like Whitepages, MyLife, Peek You, and LexisNexis.
Other than Whitepages, Radaris is one of the most popular and trusted information brokers in the business and has hundreds of millions of public records.
As a result, they often show up in the top three results when you Google a name.
The data provided by major data brokers like Radaris is helpful when you're on the searching side. But it starts to feel invasive when you realize others can easily find the same information on you without needing to access commercial and government databases just by simply doing a quick Google search.
Worse, personal data and sensitive information like your address, phone number, age, etc., is sold to marketers, spammers, or whoever's willing to pay for it.
This causes internet privacy issues that you might not even be aware of.
There are dozens — hundreds even — of data brokers online, but Radaris is one of the leading players in the market.
The company's website says: "[Radaris is] the industry's provider of the most comprehensive profiles sourcing data from the nation's largest providers and dynamically integrating these profiles with social mentions, factual references, and billions of public records in real-time."
Many smaller information brokers skim their information from the Radaris website. Quite often, having your personal information removed from Radaris makes it way easier to deploy a reputation management strategy. There are also not just a single Radaris lawsuit but multiple ones against Radaris due to data privacy and data fabrications. This is why you would want to know how to remove yourself from Radaris and delete specific records of yourself.
Learn how to take control of your private information online to protect your reputation and your privacy.
There are only several simple steps you need to remove info Radaris.
What Is Radaris?
Before we cover how to opt out from Radaris and what information you can remove from it, you should understand how this public records search engine works.
The site allows users to search its databases for free, but full access to information requires a paid membership.
You can search the databases in multiple ways. You can search for a specific name, reverse search a phone number or email address, or browse sex offender listings.
Radaris works for businesses as well as individuals. You can find addresses, employee numbers, bankruptcies, and other financial information. Radaris claims that its records are so thorough, you can use them to determine creditworthiness.
You can also double-check how long a contractor has been in business or if there are lawsuits against them.
How Much Does Radaris Cost?
While basic searches are free, access to detailed information comes at the price of membership. There are currently two membership options for Radaris:
Basic Membership – $25/month – Unlimited Advanced People Search reports and $10 background checks.

Premium Membership – $50/month – Unlimited Advanced People Search reports and $4 background checks.
If you're only searching once for a specific person or individual, the basic membership should be more than enough. But for companies who routinely run background checks, the premium membership is a better deal.
How Does Radaris Data Collection Work?
If you're looking for how to remove yourself from Radaris, what you need to know is that this site is a public record search engine. This means they obtain and organize their information in the same way Google does — by indexing a catalog of information.
But instead of the entirety of the internet, Radris pulls only from public records.
For instance, they may pull information from:
Property records

Tax records

Court records

Government records

Social media accounts

and networking sites

Email databases

Phone directories

Business directories and listings

Certification records
Even if the information is not available online, Radaris can send in-person representatives to gather offline public records.
The company also works closely with data brokers like Spokeo and LexisNexis to package private information into sellable units. We call it private information, but it's not actually PRIVATE. While it may seem counterintuitive when it's information about you, any information that's a matter of public record does not belong to you.
It's incredibly invasive but perfectly legal to data-mine in the United States. You have no control over what's available through public records. However, if you wish to know how to remove yourself from Radaris, it's worth mentioning that you do have control over what data collection companies like this can display. 
Decide what information you want to remove from Radaris, and then follow the process below to opt out.
What Personal Information Does Radaris Gather?
Radaris will gather any information available in public records, including:
Full name

Date of birth

Address (past and current)

Phone number(s) (past and current)

Email address(es) (past and current)

Marital status and divorce records

Affiliated persons (roommates, partners, associates, etc.)

Bankruptcy filings

Arrest records

Court records

Patent filings

Work history

Social media accounts

Profile pictures

Property records and deeds
What Information Can I Remove From Radaris?
After learning how detrimental it can be to have your information listed on Radaris, the question here is: how can I remove my info from Radaris? According to the California Consumer Privacy Act (CCPA), consumers have certain rights to their personal data. You can choose to opt out of Radaris completely or partially.
For instance, if you want to remain searchable but want to remove false or sensitive information, just delete the relevant records. However, if you'd like to know how to remove information from Radaris altogether for privacy reasons, a full opt-out is best.
However, it's important to note that removing your information and completing an opt-out from Radaris will not delete the original public records.
Because the company constantly monitors and retrieves public records, the same information could pop up again later. Public records can usually only be removed or erased by a court order.
How To Remove Specific Records From Radaris
It is currently impossible to complete the Radaris opt-out without creating account credentials, so there is no opt-out form to submit. Here is how to remove info from Radaris. To remove specific information from Radaris, you have to go through the company's official site and follow these steps:
Go to the bottom of the Radaris

home

page and select "Control Your Info."

Search for your name

Choose the appropriate listing from the results.

Create an account and confirm through a verification code on your mobile device.

On your profile page, click the right-hand down arrow on your name.

Select "Manage Info."

From this page, choose, "Make the profile private" or "Delete specific records."

Choose the records you want to delete.

Follow the prompts to enter your name, email, and reason for the deletion request.

Submit the opt-out request.

Click the confirmation link in the email sent after submission within 48 hours to get on the confirmation page.
You will be notified by email when the files have been deleted. Remember, if you are removing incorrect information, but the public records themselves are wrong, the data is likely to repopulate.
How To Opt Out From Radaris Completely
To opt out from Radaris, you should follow all of the steps above, and then:
Confirm your account name and profile name match your real name

Enter your cell phone number

Check the verification code sent to you
After you complete these steps and submit the verification code, your Radaris profile will be private.
Visit the opt-out page for detailed videos and up-to-date instructions.
What Other Sites Have My Public Records' Information?
Remember, even after you learn how to remove from Radaris, you still have to deal with dozens of other data broker sites. So you'll have to remove yourself from each one individually.
Some sites have an online opt-out process like Radaris. Some require written requests. None of them are required to honor your request. If you want to delete specific records from their databases, you will need to find out how to opt out of each data broker site individually.
Here are a few of the most popular data broker sites and links to their opt-out pages or articles, including detailed instructions:
How To Recover Your Online Reputation
The information gathered by Radaris and other data brokers can wreak havoc on your online reputation. For instance, say there's a record of arrest listed but no mention that all charges were dropped. That could damage your career and relationship prospects for decades to come.
However, as we mentioned before, controlling the information listed on Radaris doesn't address the root of the problem. So instead of wasting hours or days of your life trying to fight the public record, consider an old PR trick. Instead of fighting bad press, bury it!
Using the same principles as the Google and Radaris algorithms, you can bury negative Google results (such as mugshots) with positive content. For instance, Google's number one goal is to deliver the information you're looking for in as few clicks as possible.
To achieve this, it combines many factors. For instance:
Recency

Relevancy (keywords)

Popularity (site traffic and link clicks)

Authority (how many reputable sites the information exists on)
In conclusion, produce as much content as you can on positive information around yourself or your brand.
Meanwhile, post it on multiple sites to increase visibility. Base your strategy around positive keywords. You should start to notice the Radaris results slowly sinking towards page two of Google results. And since less than 10% of searchers make it to the second page of results, you're halfway there!
This can be a tedious and time-consuming process. So consider hiring a reputation management specialist to help you design and implement your strategy.
Looking For How To Opt Out From Radaris?
We can help! Take back control of your online reputation. Contact our Expert Removal Team today to get started on how to remove data from Radaris, and other similar sites.
In the meantime, you might find these articles insightful: