May 28, 2021
, Posted By
John M
How to Remove from CheckPeople: Opt Out of CheckPeople.com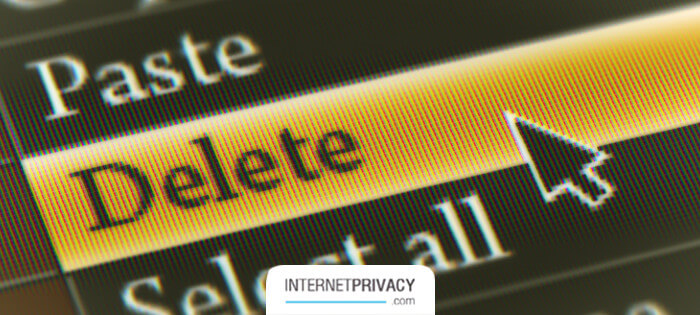 The Federal Trade Commission reported 2.2 million consumer fraud cases in 2020. Companies like CheckPeople.com usually give users an option to remove from CheckPeople information about themselves.
Background check sites such as CheckPeople.com are popular among a broad class of people. For example, you can use the website to look for divorce records and marriage certificates. You can also see if someone you know is on a sex offender database.
But what happens if you don't want your information out there for everyone to see? Then, you need to know how to opt out and keep your data private. That's what this article covers. First, let's look at what CheckPeople.com is.
What Is CheckPeople.com?
Like many other pages such as Whitepages, CheckPeople.com lets users check up on roommates, dates, and coworkers. It contains a lot of personal data. Do you wonder what people can find out about you with a quick search?
Criminal records, marriage and divorce certificates, and other information are available for public consumption. That means people can pay to get this information about you. Fortunately, you can protect yourself with CheckPeople's opt-out feature.
Checkpeople.com offers the following options:
Reverse phone lookups
People searches
Online criminal background checks
Public records searches
Public records include your social media accounts, online dating accounts, contact information, and relatives. Are you ready to find out how to opt out of this website?
Two Ways to Opt-Out of CheckPeople.com
You can remove your records from CheckPeople online or by phone.
Your Personal Data: How to 
Remove from CheckPeople

.com?

Follow these instructions to remove your records from CheckPeople.com.
Navigate to the CheckPeople opt-out page.
Enter the necessary information on the online form. You must complete the entire form, including your full name, city and state.
Click "Search."
Locate records you want to 

remove from CheckPeople

.com.
Click "Remove record."
Now, re-enter your first and last name and provide your email address. You also have to solve a captcha.
Click "Submit request."
Look for the confirmation email. In the email, select "Confirm privacy opt-out request."
Can You Opt-Out of CheckPeople.com Over the Phone?
Do you want to remove from CheckPeople information about yourself and loved ones quickly? The process might go faster if you call them directly.
Call 1-800-267-2122 night or day and ask to opt out of CheckPeople.com. You can also cancel your account if you have one.
Write down the confirmation code provided by the customer service representative. Then, put it somewhere safe and keep it for your records.
How Long Does It Take to Remove Your Records?
It typically takes between five days to one week for the site to process your request. Once CheckPeople processes the request, your records no longer appear in website searches.
How can you check the removal? Follow the first three steps on the Check People opt-out page. Your records should no longer come up in the search.
Once you remove the records, they are gone for good. However, someone can repost information about you in the future. So, it's important to check back frequently to safeguard your Internet privacy.
FAQs: Personal Records to 
Remove from CheckPeople
Do you still have questions about opting out of CheckPeople? These FAQs may help you better understand the process.
How long does an opt-out take to process?
Processing your opt-out request can take one to two days. However, it may take up to one week for your records to disappear from searches.
Can Non-members Opt-Out of CheckPeople?
You don't have to subscribe to the site to remove from CheckPeople sensitive data about yourself.
What's the Process to Check the Removal?
You can use the people search tool to see if your name generates any records. Clear your browser history to ensure you get the most recent page results. You can contact CheckPeople directly if your records still appear.
How Many Times Do You Have to Opt-Out?
CheckPeople claims to save your opt-out notification. There is no reason to doubt this. However, it doesn't hurt to double-check once in a while to make sure you don't appear in searches. If nothing else, this will give you the security that you no longer appear in search results.
How Accurate Is CheckPeople?
Online reviews about CheckPeople vary widely. Some users say that the site has protected them from falling for online daters who already had spouses. Others use the site for criminal background checks on coworkers or other acquaintances and feel safer doing so.
Other users say that the reports are outdated and don't offer the best information on individuals. Some reviewers claim the site often shows incorrect phone numbers. Additionally, many people feel uncomfortable having their personal details available to anyone who wants them.
Does the Opt-Out Option Work?
User feedback on this is conflicted. CheckPeople shares intimate details and invades the privacy of those subject to a search. Some people who opt out worry that their records will appear on the site again in the future. Information on the accuracy of data on the site can frustrate individuals working to rebuild their reputations.
Takeaways on Removing Yourself from Checkpeople
Now, you know how to remove from CheckPeople your personal information. This is one of the most powerful ways to keep prying eyes off of your public records. Many people find CheckPeople and similar websites like Whitepages invasive. So, do what you can to keep your records off the site by following the steps and advice above.
However, there's a better way to keep your personal information private.
InternetPrivacy can help you reduce the spread of outdated, inaccurate or negative personal information. Work with us to improve your personal security and online privacy. We also offer home and family protection and identity theft protection for your peace of mind.
Protect your online privacy with the help of InternetPrivacy. Contact us now to control access to keep your private life to yourself.