February 16, 2022
, Posted By
John M
Xlek Free Public Record Search: Everything You Need to Know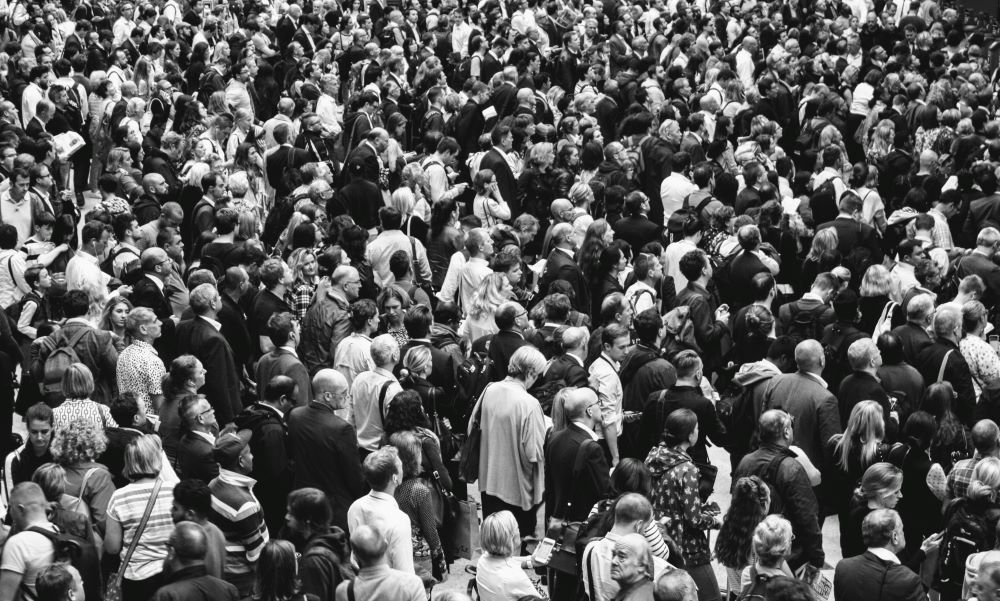 If you run a business of any size, chances are you utilize some form of search engine optimization (SEO) to help prospective customers find your company. Since the dawn of the internet, businesses have tried their best to be found online; but with the subtle rise of websites to see personal information on people and companies, like Xlek Public Data Search on Google, there has come an unexpected threat to your company's online reputation – one that most people don't know exists.
What is Xlek?
Xlek is a large publicly accessible data search site that hosts information to search millions of companies, organizations, and individuals around the globe. To its credit, Xlek is very transparent about what they have to offer with public information search.  On its homepage and in the FAQ section, it states: "Xlek is a platform to search and share public data."
If this sounds like another business's website you may have heard of, such as Spokeo, LexisNexis, TruePeopleSearch, Fast People Search, or Pipl, that is because Xlek is very similar. However, unlike these other sites that offer details on people, Xlek has information for businesses of all sizes, including social security numbers and additional personal information used in background checks and reports. The search results come in the form of an email address, phone numbers, mailing address (including zip codes!), company website, company revenue range estimate (based on the tax ID number provided), executive names, memberships, and more.
Xlek can get anyone's information from various sources such as:
Property records

Court records

Online data records

White house visitation records

Vehicle records

Domain name registration

Business registration

United States public data

vehicle sales

WHOIS records

and more
This all sounds so invasive, right? But unfortunately, it's legal. They have to remove your information if you opt out, though, so it's crucial that you are aware of your rights.
Is It Safe?
The answer is yes and no. At first glance, Xlek seems to be a handy tool for an individual or business to find the information they may need quickly and easily, even for marketing data. However, there are some significant security risks involved. Since all this information is public record, there's no harm in someone doing a little research or digging up information on their favorite celebrity or public figure.
However, if you are the unlucky example of an individual personally found on Xlek, your security can be at risk depending on how safe you keep your data. For example, suppose you own a business and use the same password for all your accounts, including your business email and bank account. Unfortunately, anyone with access to your data on Xlek could seamlessly log in to these accounts.
Why You May Want to Opt-Out
Quite simply, customers or others who visit Xlek are not only searching through information about businesses' employees but are inadvertently given direct access to their personal accounts when they share their information on Xlek. As stated above, one of the main issues with Xlek's platform is that it hosts both business and personal data; this could potentially cause your company or clients to lose trust in your company due to security breaches.
How To Opt-Out on Xlek
Doing so is very simple! All you have to do is visit https://www.xlek.com/optout and submit your email address. The system automatically generates an email with instructions on how to submit your information. After you've submitted this information, Xlek staff will be notified that they need to guarantee to remove all public data containing your personal contact information from their platform within 30 days.
What You Can Do to Protect Yourself
The best way to protect yourself is to assume that your information is already public and that it's only a matter of time before someone finds out more about you than you'd like them to know.
Here are some quick steps to protect your online privacy:
1. Remove Personal Information from Third-Party Sites
This one is pretty simple; most people use their work email for personal purposes, which usually includes subscribing to newsletters or other marketing emails they don't care about. Therefore, the first thing you should do is make sure that your business email address isn't spammed with unwanted marketing material you can easily remove by visiting https://www.usa.gov/
2. Use a Password Manager
Many people use the same password for household and business-related accounts; however, you must understand that using the same password for both accounts is not only dangerous but also unacceptable when it comes to protecting your personal information. To keep your data safe, always use different passwords for each account. Using a password manager, such as Dashlane or LastPass is highly recommended.
3. Review Your Social Security Number
It's not uncommon for individuals to use their Social Security number as a form of identification when they're conducting business online; however, this personal identifier should never be used to protect your privacy. To keep your Social Security number safe, don't use it as an ID number to protect your privacy. If you must use it for identification purposes on the web, consider masking the last four digits of your Social Security number or keep private information attached to these four digits hidden.
Xlek is a website you should probably avoid because it collects and displays too much personal information, which puts you at risk. Furthermore, if you want to protect yourself from having your details compromised on Xlek, make sure to opt out by submitting your email address and opting out of their public data search. Last but not least, you must use different passwords for different accounts and review your Social Security number so that you can keep yourself safe on the Internet.
It's beneficial to check to make sure your information is not on other public data search platforms like Xlek and Spokeo; it's too easy for someone to steal your identity with free information out there. Removing yourself from websites like these is the best first step you can take to protect yourself, your family members, your business, and your employees.
Need a professional to help? Sign up here to learn more.