Been Verified Removal: Protect Your Online Privacy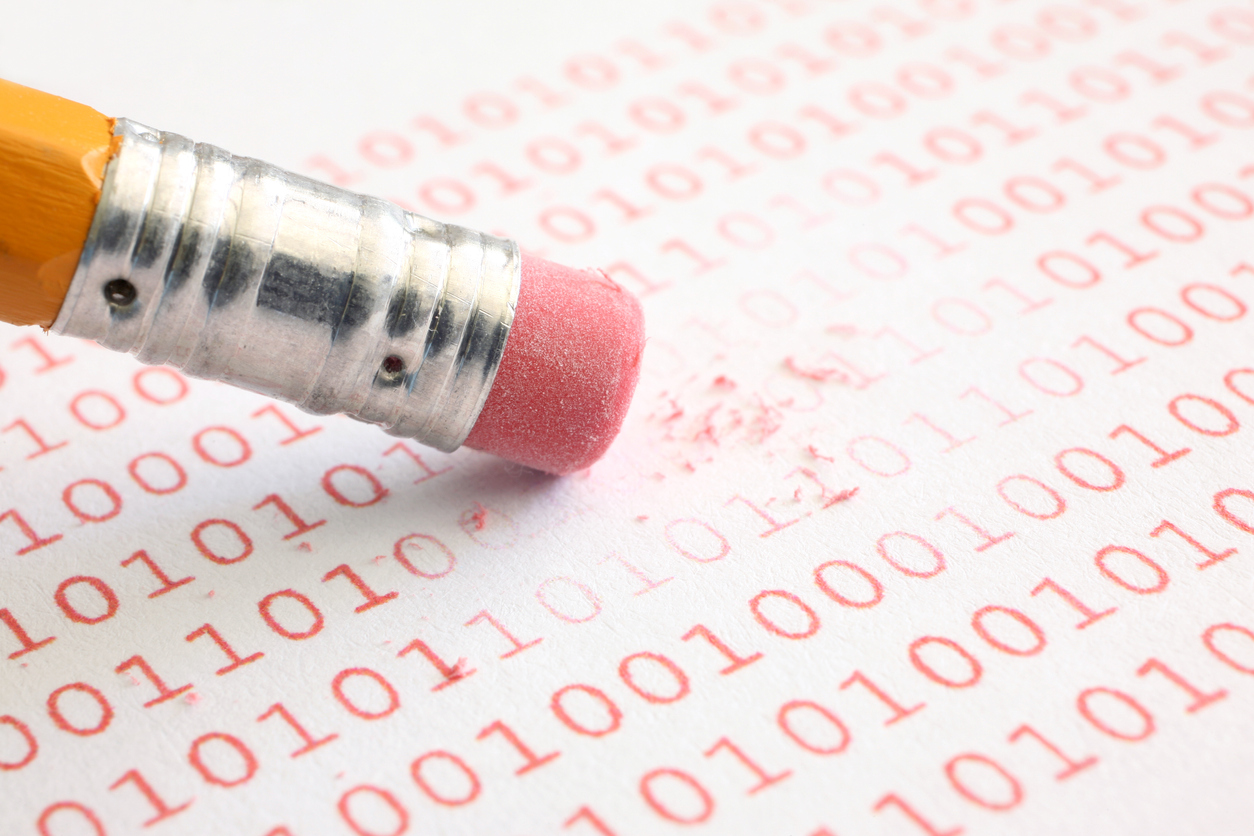 Learn about the Been Verified removal process with our easy-to-follow guide.
Nearly everyone's personal information and criminal records are just a few clicks away on the web. Finding information has never been this simple. While having personal information online has worked wonders in several ways, it has compromised one crucial aspect of our everyday lives — our privacy.
With the widespread availability of information, the chances of privacy compromises have risen. Anyone can search up virtually everything on Google or other search engines. This reality means that anyone can search you up as well.
There are some websites and services that specialize in people search. They are commonly called data broker sites, you might have heard of some of them like Whitepages and PeopleLooker. There are even others that aggregate embarrassing information like mugshots and arrest records, but that's for us to discuss another day.
Take BeenVerified, for example. Visitors of this and other sites can type in their keywords on the search engine and then browse through the search results to find what they are looking for about a certain person.
This reality may not sound good to some. The good thing is that BeenVerified and most other websites offer a standardized opt-out process that is pretty easy to follow.
Before looking into this process, let's first consider what BeenVerified is.
What Is Been Verified?
BeenVerified is a people finder that offers its visitors a database of personal details, including previous addresses, phone numbers, education history, vehicle information, and other personal information. Instead of manually going through different public records, BeenVerified users can search for people on this people search site and browse through the results.
What Information Can I Find On BeenVerified?
The reports of BeenVerified are quite comprehensive, including the following information.
First and last name
Aliases
Current address and address history
Phone numbers
Email address
Possible relative
Family members
Employment history
Criminal records
Public photos
Social media accounts
Where Does BeenVerified Get This Information?
BeenVerified aggregates information about a person's online footprint from various public records. Their sources include the following.
General public records from the local, state, or federal government
Criminal records
Census data
Consumer reporting agency
Property records
Social media profiles
Court records
Birth and death records
Because these records are considered public or are generally available to anyone's eye, they count as legitimate and legal sources. BeenVerified makes information from these various sources available in one place — their website database. The site is merely one of hundreds of so-called "data brokers" that collect and share information from public and private sources alike.
How Does Been Verified Affect My Privacy?
This service is convenient for several internet users because BeenVerified eliminates the need to roughly go through multiple searches to find out details about someone. While this could be convenient and efficient, it also comes with a risk.
This risk goes deeper than just simply having personal details available to anyone online. It increases the chances of becoming a cybercrime victim.
Am I At Risk For Identity Theft?
If your information is listed in BeenVerified, you must know that anyone—including cybercriminals—can access your data. This convenient accessibility makes it easier for them to execute identity theft crimes.
As its name suggests, this crime involves committing illegal activities using a stolen identity. For this crime to be successful, the criminal must get hold of the victim's personal details.
Hence, instead of phishing for information, cybercriminals can browse through people search websites like BeenVerified and get a hold of information about you or anyone else.
Considering this, being listed on sites such as BeenVerified compromises privacy and puts you at risk for identity theft.
Protect Your Privacy
When personal info is available to all types of people across the globe, it makes you vulnerable to becoming a cybercrime victim. The good thing is that there are ways for you to protect and restore your privacy by having your information removed. When it comes to Been Verified removal, one way is to opt out of the platform.
How Do I Remove Information From BeenVerified?
The removal process of BeenVerified is simple. BeenVerified understands that not everyone wants to have their information listed, so they offer an easy way to opt out of BeenVerified. Here is the step-by-step instructions for Been Verified removal.
The Opt Out Process
STEP 1: Go to the BeenVerified website.
STEP 2: Scroll down until you reach the page footer. You will find the "Do Not Sell My Personal Info" choice. Click it to go to the opt-out page.
STEP 3: Provide your first and last name and state. After doing so, select "Search."
STEP 4: Browse through the results until you find your listing.
STEP 5: Enter your email address and other information.
STEP 6: Click the "Send Verification Email" option to submit your opt-out request.
STEP 7: Your opt-out request should be submitted by then. BeenVerified will send a verification email, so check the final confirmation email.
After you submit the request to opt-out of BeenVerified, wait for the next 24 hours for BeenVerified to complete the process of this request.
Other than going through BeenVerified's opt-out form, you can contact them directly and present your removal request. Just make sure to state your name, include links or details about your listings, and express your intent to have your information removed.
What You Should Know About BeenVerified Opt Out
There are certain things you should know as you opt out of BeenVerified.
Removing your records is free. You are not required to pay any fees to request removal.
It may take roughly 24 hours for BeenVerified to process the removal request. Once the verification email hits your inbox, the request will be included in BeenVerified's People Search results when their server refreshes. It usually takes up to 24 hours for the removal to take effect.
You may have multiple listings. There may be more than one record of your personal information with slight differences from each other. This possibility means that your information may still be there even if you delete one listing about you. To have each listing removed, you must go through the removal process for each listing until all listings are deleted.
Data recollection may happen. Even after you opt out of BeenVerified, there is a possibility that BeenVerified will recollect your information. Thus, you may find a listing about yourself later on. To stop this from happening, it is best if you constantly keep your data in check.
The opt-out process only works for your listing in BeenVerified. If you can find your personal info on BeenVerified, chances are that you also have a listing on other data broker sites. These sites will likely require a similar process. Unless you opt for professional internet services, you will have to opt out of each data broker website.
Other Things You Should Know About BeenVerified
Only US-based individuals are listed on BeenVerified. The service has not expanded its reach outside of the United States.
The people you search for do not know that you searched for them. BeenVerified does not notify the person that you searched for them. In the same way, you also do not get notified if someone searches for you.
Are There Other Sites Like BeenVerified?
As implied earlier, BeenVerified is not the only people search database out there. Other websites collect and aggregate personal information and make it available on their public database. These services are called data brokers.
What Do Data Brokers Do?
Data brokers collect and aggregate information and publicly offer it as their main service. They collect information from online and offline sources, including public records, social media, news websites, and other sites and sources. In other words, data brokers sell information about something or someone.
BeenVerified is just one of the many data brokers you can find online. More specifically, BeenVerified counts as a people search website.
What Are People Search Websites?
As their name suggests, people search websites allow site visitors to search and locate people and their personal information. Like other data brokers, people search websites and collect their information from public records, making them legal and legitimate. They collect private information such as one's first and last name, address history, contact details, and other personal info.
Here are other people search websites aside from BeenVerified:
How Internet Privacy Can Help You Boost Your Online Security
If you want to boost your privacy by opting out of BeenVerified and other data brokers and yet you don't have the time, you can trust Internet Privacy to do the job for you.
We at Internet Privacy have been helping a wide variety of clients process the removal of their information from people search websites and background check websites. You can gain control over your personal and private information by partnering with us. Here is how we can help you.
Permanently remove mugshots or other criminal details from the search engine.
Permanently remove your personal details from people search websites and other data brokers.
Clear your name within a few weeks.
Protect you from identity fraud or theft.
Protect your personal information from the public eye.
You need not go through the hassle and stress of having to search for data brokers and opt out of them one by one. You can partner with Internet Privacy and let us do the hard work for you. Been Verified removal is only a phone call away.
Contact InternetPrivacy Today
Personal details on the web can put you and your family at risk. With the help of professional content removal and digital privacy solutions, you can protect your online reputation and your data from damage or loss.
Need more help removing personal details from Google results? Contact us now!