April 19, 2022
, Posted By
John M
Where is the Advanced Background Checks Opt-Out?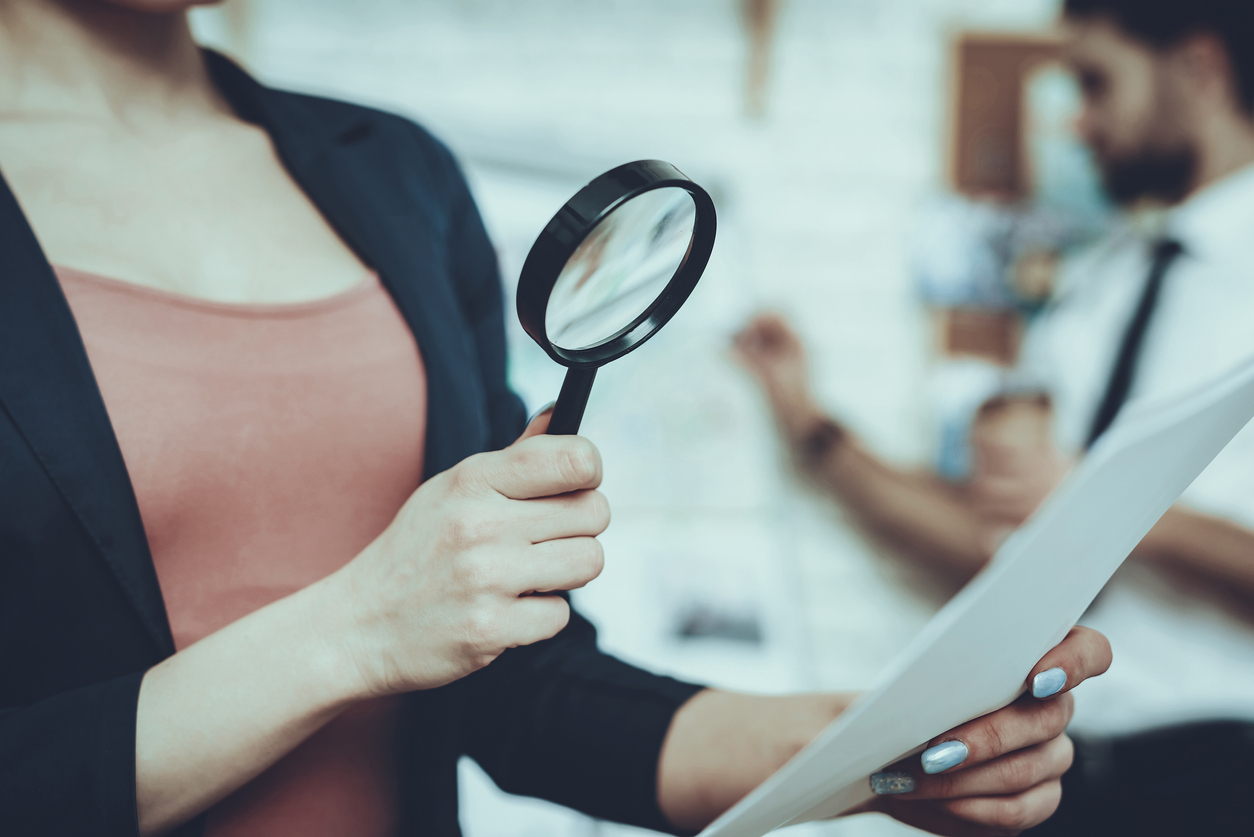 If you start to research you will probably be surprised with the amount of detailed information that you can find online about yourself and other people on a broker directory website that is called 'Advanced Background Checks'. This website, like other sites (such as Whitepages, MyLife, CheckPeople, and LexisNexis), will show you different kinds of information instantly from its data sources and you will be able to see info about your past and present contacts. Let's learn more about AdvancedBackgroundChecks.com and the Advanced background checks opt-out form.
What is AdvancedBackgroundChecks.com?
The pieces of information that people are able to find on Advanced Background Checks are personal and very detailed.
You will be able to find personal information like email addresses, home, and work addresses, telephone numbers, age, aliases, a family members' names and access to that information is completely free. This free but partial data brokers service will drive a lot of people there in order to check more information about you.
Many of those people can use this information to contact you or to do business for you, but a big percentage of people will also search for details in order to ruin your business or your online reputation.
If you click on the links posted to this website they will lead you to additional directory sites where people can find even more private information about you that can be purchased for a fee.
Some of the information that can be additionally obtained from these data brokers include your public records, court records, criminal record, possible mugshots (and remove your mugshot from a site like Bustedmugshots.com), and so on.
This site claims they have access to billions of public records and personal info in their database which they collected by scraping.
These pieces of information are not expensive and that means a lot of people will be able to afford them easily which additionally means that a big number of people can obtain your personal info if they want to.
Almost all data brokers on their websites will require you a name or your email address if you want to start an opt-out procedure but that is not the case with this website.
Advanced Background Checks don't require your name or email address if you request the removal of your information from the website. Instead, they use your IP address in order to limit the number of removals that you can do.
Many people will come up with the idea to use a VPN in order to mask their IP address and avoid this restriction with a limited number of removals. If you are using a VPN you can possibly sidestep these restrictions and limitations but you need to be careful because there were situations when people who used VPNs got banned after their first removal.
Deleting your personal information or business information from advanced background checks or other websites will ensure that those pieces of information are not going to end up in the wrong hands which may put you at risk of scams, stalkers, or identity thefts.
In case you want to go on and send an opt-out request to this website be sure that you read our tutorial completely before you proceed with your removal process. Here you will be able to find very useful suggestions and hints that will make the removal easy and less complicated.
How to remove your information from Advanced Background Checks?
Visit Advanced Background Checks Website
After you decide that you would like to remove your information from this website just go and Visit advancedbackgroundchecks.com/removal in order to start the removal process.
Removal Process
Once you go to the page you will be able to see "Record Removal Request". There you will be able to see the list of things that you need to sort out or accept in order to start the removal request process.
This step will request you to enter your email address, agree with the terms and conditions, and complete the captcha challenge in order to proceed. Once you put that information and finish the captcha challenge you will need to press the "Begin Removal Process" button.
Additional info
Once you press the "Begin Removal Process" button, you will be redirected to a page in order to search for your information on Advanced Background Checks. There you will need to submit your name, your age, and city/state zip code. After you submit the requested information, you will need to go and search for yourself on the "Search" button.
Checking your full info
With this search, you will be able to locate yourself on the website and find the listing that contains your information.
Once you locate your info you will be able to see the basic information about you added on the website, information like your address, where you used to live, etc. Just go and click "See Full Info" so you can proceed to the next step.
Submitting your request
After you locate your information on the page you will be able to see the basic info about yourself added to the website. Here you will be able to see your current address (with a map button so people can see your exact location), cell phone numbers, landline numbers, and more.
On this page, you can see two buttons one of them named "Get Unlimited Background Details" which is an option for those who want to pay fees in order to get more information about you, as we explained before, and the second button that says "Remove My Record". You will need to click on the remove my record button in order to proceed to the next step of this opt-out form.
Removal Confirmation
Once you press the "Remove My Record" button, you will be informed that the request was received and you should check your email for the confirmation email that the website will send to you.
After you receive the confirmation email, just follow the instructions in the Email so you can successfully complete the Advanced Background Checks opt-out process. In case you do not receive the Email instantly, you will need to wait a few hours for the Email to arrive.
After everything is sorted out, you can expect your information to be removed from Advanced Background Checks within 24 hours. If you come back after a couple of days and you find your info still on advancedbackgroundchecks.com you will need to go through the opt-out process once again.
You need to know that websites like this can repost your information easily and they are doing that in most cases. Just be sure that you check the website once in a while to ensure that your info is not reposted.
We suggest you take additional steps and try to discover or find other similar websites that can place your info on the internet like data broker sites or background check sites like this one.
Frequently Asked Questions
How to remove information from Advanced Background Checks?
The fastest approach to remove your info and opt-out from Advanced Background Checks is to go to their opt-out page https://www.advancedbackgroundchecks.com/ removal, click on the agreement box and successfully complete the CAPTCHA.
After that, enter your name into the search field, find the matching report and click on "see full info". Finally, click on "remove my record". In 24 hours your information will be removed.
What is AdvancedBackgroundChecks?
This website is working with background checks businesses. They offer a people search service and reports from background checks with historical and current data for every U.S citizen.
AdvancedBackgroundChecks can provide you with free access to millions or billions of public records like full names, email, personal addresses, phone numbers, and more.
Wrapping Up on The Advanced Background Checks Opt-Out
This website is very similar to other sites like data broker sites and other sites that use to collect data and phone numbers. We tried to explain the process so you can opt-out from AdvancedBackgroundChecks very easily. You might also want to consider removing yourself from Whitepages.
AdvancedBackgroundCheks doesn't give you a hard time in case you want to fill out the opt-out form which makes the whole process very easy and simple.
In case you had problems with the opt-out form and process be sure to read all steps carefully once again. As we already mentioned, be sure that you check this website from time to time so they won't repost your info again once you opt out.
If you are using Google searches or other search engines, you may find in search results your info under the Advanced background checks website after you deleted it.
This is happening because the site webmaster has not cleared the site's static cache, once he does that, your name won't be associated with this website anymore.
Looking for more info on how to opt out of these massive data broker sites? You might want to start with removing yourself from one of the biggest data broker sites – Whitepages and LexisNexis. Check out our blog for more guides!