February 4, 2022
, Posted By
John M
Is Your Info on PeopleSearchNow?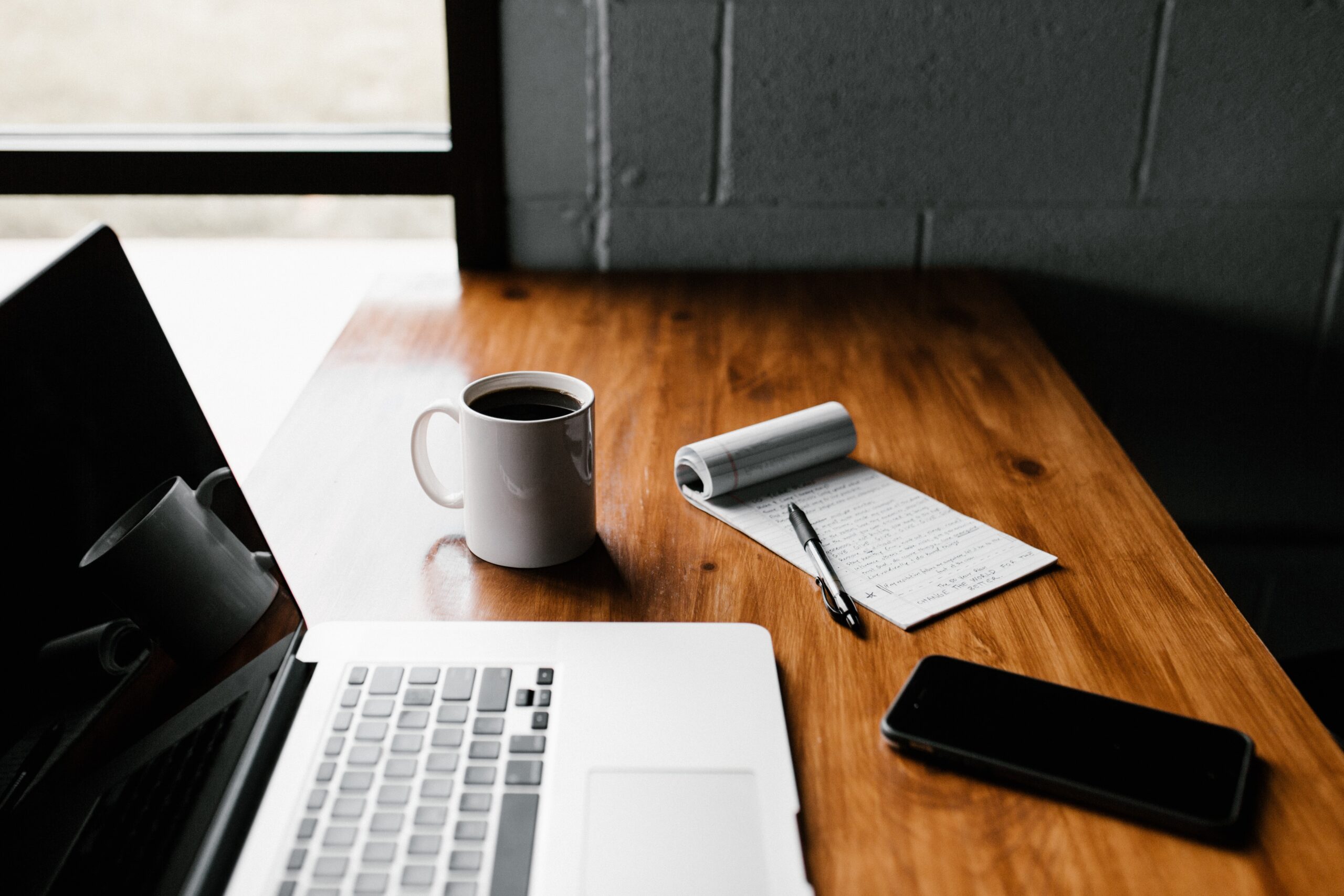 Is Your Info on PeopleSearchNow? Here's How to Find Out
PeopleSearchNow is a website that provides information about people, but not just any information. They provide the kind of information that other companies don't want you to see.
They've been in business for over 10 years and have always insisted that they would never list information they don't have permission to list.
If you're worried that your personal information might be accessible online via people search, you can easily check to see if it is. In this article, we'll show you how to do just that.
What is People Search Now?
People Search Now is a specialty database that provides information about people.
This can be anything from criminal records to driving records and more. They claim to have the largest public record database in North America. They list information for over 1 billion citizens living in all 50 states.
Some of the services they offer include Criminal Records Search, Public Records Search, Sex Offender Registry Search, People Search, Reverse Phone Lookup, Reverse Email Look, and more. Reverse phone lookup only requires a telephone number and the public records search is pretty comprehensive.
How to Find Out If Your Information is on Their Public Records Search or Reverse Phone Lookup
The good news is that you can easily find out if your information is available on People Search just by using their search form.
To find out if your information is on the site you only have to follow a couple of simple steps.
Step 1: Go to PeopleSearchNow.com
The first thing you'll need to do is visit the website PeoplesSearchNow.com. This is a site where you can search for information about people. 
Step 2: Type in a Name and Click "Search"
Start typing in the name of the person you want to search for. As soon as you've typed in enough letters, click on their name from the list that pops up.
This will bring up information about the person you searched for such as their address, phone number, relatives, and more … all depending on how much information is available. The only downside about this site is that it's not free… but if you're concerned about privacy, it might be worth every penny.
If you're not finding info try the reverse phone lookup on People Search. They could have some mistakes in your info and your phone number will pull up the most correct information. Phone numbers have fewer errors.
What if Your Info is on There?
If your public information is listed then there's a chance that it could be used against you. Identity theft is one of the fastest-growing crimes in America and this means that your personal information is just a few keystrokes away from being seen by someone who intends to use it against you … either to steal your identity or extort money from you.
For example, if someone searches for your address and phone number, they can easily find out where you live and which phone carrier you have … giving them all the tools they need to steal your identity or run up huge bills in your name. The same goes for any other information that might be listed about you.
If you're concerned that your information is available to the public, then you should contact them and ask them to remove it. If they refuse, you can get a court order compelling them to remove it. Unfortunately, not all companies do what they're supposed to … which means that if your information is already out there, there's not much you can do about it … except find out where it's listed and contact those sites asking for it to be removed.
What Can People Do With Your Information They Find?
The biggest worry that people have when they see their information listed online is that someone will use it to steal their identity. This is possible in many cases, depending on what's available about you and whether or not your information matches up with other people's personal information.
For example, if there are several addresses for you online including one that matches your current address, it might be easy for someone to assume that these addresses are all yours and use that information to open accounts in your name. The same goes for phone numbers and even relatives or other personal information such as birthdays or social security numbers.
Another worry is having the wrong people find you online. This can be dangerous if they're looking to do you harm like an abusive ex-boyfriend or girlfriend … but there's not much you can do about it except make yourself harder to find online by hiding your contact information whenever possible.
These examples aren't the only things you need to worry about when it comes to identity theft … but they're two of the biggest problems.
Why You Should Contact Them Directly
If you're concerned about your information getting out online, the best thing you can do is contact People Search and ask them to take down any info that might be incorrect or out of date. While they might not agree at first, you can always threaten to sue if they don't comply.
If your information was listed by mistake … like when someone used it for their gain, then they should also remove it when asked since they violated the law when they posted it in the first place.
Before contacting anyone about your listing make sure that all of your information is up-to-date and accurate … including your phone number(s), past addresses, birth date, and any other information that could help someone to steal your identity. By removing incorrect information first, you'll make it much easier for them to take down the rest of your listing without having to contact you for verification.
How Much They Charge and How They Get Their Information
This site uses publicly available data to provide its results and tries very hard to ensure accuracy and completeness when compiling this information.
However, it depends on the accuracy of this data and cannot be held liable for incorrect or incomplete entries. The basic service costs $39.95.
According to their privacy policy, they do not sell personal information to anyone outside of their company who has a legitimate purpose for using that information, such as pre-screening customers or potential employees.
How They Got Started
People Search Now was founded in March 2004 when Bill Poulos saw the need for an online people search engine. Realizing that no reputable websites were offering this service to provide the requested information, he set out to fill that gap.
They soon started appearing in various places on the web, including other people search directories and encyclopedic entries providing detailed information obtained through other sites, whois database information, and other locations. Now they provide information about people to over 3 Million customers worldwide who use their services every month!
It provides a search tool for people looking to gain access to public records, telephone directories, and social media profiles.
On What Platforms Do They Operate? 
The site was designed by Poulos Technologies which is an organization founded by Bill Poulos to build online databanks of public records information through their subsidiary Datalinx Info LLC.
Others also use this information for other purposes such as credit reporting agencies, marketing companies, background checkers, and even private investigators who pay licensing fees in exchange for using this data. This is why you must always make sure your information is accurate if you want to make sure it stays private.
It can be accessed through any device with an Internet connection and any search engines, which means most likely you will not have a problem accessing the private information about yourself or others that you are looking for.
Security Measures to Protect Your Privacy
They have made claims to use several security measures to keep your information safe and under your control.
Their privacy policy states that they do not sell personal information about their customers to anyone unless they need to share some of this information with their partners to help provide some services.
But even when this happens, the data sharing is only done so long as it "complies with all applicable laws" or fulfills some other legitimate purpose.
They do not share your personal information with third parties without first obtaining your consent and letting you know why they need this data and how it will be used.
Last but not least, they promise to make every effort to keep your details accurate and up-to-date so you can easily find the people you're looking for or even avoid sharing too much of this information in the first place as well as correct any erroneous entries about yourself that might appear on their website.
If you're concerned about your personal information being listed with an online search engine like this one, then here's some good news: there are steps you can take right now that will ensure your details won't ever show up in an online search result ever again!
How to Get Your Information Off the Site
Removing your information from People Search Now is easy! All you have to do is follow these simple steps to submit a People Search opt out request:
Step 1: Go to PeopleSearchNow.com

Step 2: Click on "Remove My Information"

Step 3: Type in your name and email address

Step 4: Click "Submit"
You should receive an email from the site confirming that your information has been removed from their website. If you do not receive this email, please contact their support team for assistance.
Check out this post on how to remove personal information online for other sites.
So, Is Your Information on PeopleSearchNow?
So now we've come full circle… did your information end up being available? Unfortunately, this isn't something we can answer for you, but if you think your details are being used online in ways you don't approve of, then it's time to take steps to prevent this from happening.
They do not ask for much information about its users, so the risk is minimal. However, because this information can be used for various purposes, you should always check your online profiles now and then to make sure your social media accounts, resumes, online comments, financial records, etc. are all accurate and up-to-date.
Looking for an easier way to find and remove your personal information from third-party websites? Let us help you! Click here to sign up for our information removal service.