February 18, 2021
, Posted By
John M
Successful Spokeo Opt Out in 4 Easy Steps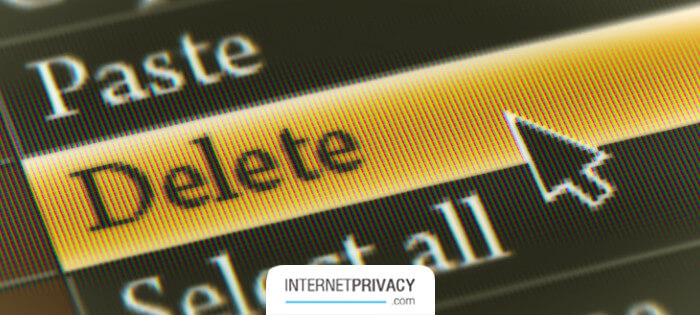 Learn how to opt out of Spokeo and other people-search sites fast!
If you value your online privacy, you'll want to remove yourself from Spokeo. Thankfully, you can complete a successful Spokeo opt-out in just four easy steps.
In this post, We also touch briefly on other sites to remove your personal information and explain more about the process on Spokeo and elsewhere.
But first, what actually IS Spokeo? They are a personal information aggregator and Spoke block calls from unknown users using such information. So you might be wondering, how does Spokeo get personal information? They get your information from a variety of sources – including public records and public social media profiles.
Additionally, did you know people use Spokeo to look up your home address and contact info every day? Are they a legitimate information-gathering service?
Or that Spokeo rakes in tens of millions of dollars every year by selling your personal records to anyone, including unscrupulous individuals, businesses, and other organizations?
What is Spokeo?
Spokeo has recently attracted criticism for the dangers it creates by making personal information and addresses easily accessible.
Today, we'll run through a guide on "Spokeo how does it work" and "how to remove yourself from such a website". 
Founded in 2006 in Mountain View, California, Spokeo sells personally identifying information about millions of unwitting people across the web. And chances are good your info is on the platform. In short, Spokeo is a personal information aggregator, similar to other sites like LexisNexis.
This likely includes your age, home address, and more, all available to anyone searching your name. And for a small fee, anyone can search you using only your phone number, email address, or previous username. They have a search history feature, whereby users can review their previous search queries for updated information, if any. Spokeo also has a requirement whereby their users will need to certify that they will not use the information from the website from any Fair Credit Reporting Act (FCRA) purposes.
So how does Spokeo get information about you? The website gathers your information from mailing lists and aggregates information from other public websites. They then aggregate just the raw data into their platform.
Spokeo claims to offer its service to organize information about people for a number of reasons.
These reasons include helping individuals reconnect with long-lost family members and friends. Spokeo also claims its website allows people to uncover scammers and makes it easier to map out and explore their online footprint.
The one important question you might have: does Spokeo sell my information? Spokeo doesn't just share such information, it also profits from it.
Spokeo, it's reported, currently enjoys an estimated $57 million in revenue by selling YOUR personal information.
Want to restore your privacy and remove your personal information from Spokeo? Here's how to complete the Spokeo opt-out process:
Spokeo opt-out: Step 1
To begin Spokeo opt-out, first find the listing you want to remove.
You may do this directly on Spokeo or by searching for your name on Google or Bing.
Spokeo opt-out: Step 2
Step two requires you to take down the URL for the listing in question. Copy the URL from your browser's address bar.
If you find your listing in the Spokeo directory, right-click on the listing and choose "copy link address."
You can complete this on a desktop computer, laptop, phone or tablet.
Spokeo opt-out: Step 3
Head to the Spokeo opt-out page at Spokeo.com/optout and paste your listing's URL into the appropriate field. You can do this by right-clicking on the field and selecting "paste."
Next, enter your email address in the field. Spokeo will send a verification link to you, so it's essential to use a valid email address.
Complete the "I'm not a robot" reCAPTCHA process. Then, click "REMOVE THIS LISTING" so that it completes the Spokeo remove profile process.
Spokeo opt-out: Step 4
Finally, you might ask: does Spokeo notify you when your profile is removed? The answer is yes; check your emails after you've completed the opt-out process. Spokeo will email you a link to click on to confirm your opt-out request.
Once this is done, Spokeo will remove this listing from the site.
If you struggle with the process, you can reach out directly to Spokeo for help.
Contacting Spokeo
Spokeo's staff is available by phone, email, live chat, or online form. Spokeo responds to most messages within 24 hours.
To speak to someone at Spokeo, call 888-558-9004. You may also email Spokeo about their opt-out process at privacy@spokeo.com.
Finally, head to Spokeo.com/contact and follow the instructions on the page.
Spokeo opt-out: What does the company say about the matter?
"Spokeo aggregates publicly available information from third-party sources. Therefore, removing a listing from our directory will not remove your information from its original source, and your information might still appear on other directory sites.
You may have multiple listings on Spokeo, each of which is identified by a unique URL and must be removed individually. Since we continually receive new and updated records, please regularly check Spokeo for additional listings that may appear."
The company points out that removing yourself from Spokeo won't remove your information from other sites. This probably goes without saying.
But the fact remains that Spokeo still puts your personal information front and center, making you as easy to find as possible.
When you opt out of Spokeo, you remove yourself from one of the largest sources of personal data on the web. In that sense, it's always a smart move. While there may be other information out there, it'll likely be much less visible than it is on Spokeo.
Multiple Spokeo listings
By its own admission, Spokeo isn't always well organized. In fact, many find they have multiple listings on the site – something Spokeo makes no effort to shy away from.
And if you have multiple listings, you need to opt-out of each one at a time. When doing so, make a note of each URL so you can follow up and make sure all Spokeo listings have been removed.
When checking again in the future for possible new listings, be sure to repeat the same process to prevent multiple listings from popping up a second time around.
Opting out of other websites
Once you've opted out of Spokeo, you'll likely want to take similar steps to remove your personal information from other data brokers like LexisNexis.
Start by removing yourself from Whitepages, BeenVerified, MyLife, and Instant Checkmate. These platforms offer a similar service to Spokeo.
Whitepages provides online directory, identity verification, background check, and fraud screening services. Founded in 1997, Whitepages currently boasts the largest database of either Spokeo, BeenVerified, MyLife, or Instant Checkmate.
As such, it's important to address any listings on Whitepages, particularly if you're committed to opting out of Spokeo and similar websites.
Meanwhile, BeenVerified provides people search services and criminal background checks through its website and mobile application.
And  MyLife is an information brokerage firm that operates much the same as Spokeo.
MyLife uses the information it gathers to build so-called MyLife Public Pages. Be sure to opt-out of MyLife when you opt out of Spokeo, Whitepages, and BeenVerified.
Finally, Instant Checkmate is a predominantly background check-focused service. It uses criminal records and other information to create personal listings.
Those not happy to have their information listed by Instant Checkmate are invited by the company to complete their opt-out process.
Free online privacy consultation
Whether you're concerned about listings on Spokeo and similar websites or your online privacy more generally, at Internet Privacy, we're here to help.
Experts in online privacy, reputation management, public relations, search engine optimization, and more, for over a decade, we've been helping people to take back control of their names and the names of their businesses and brands.
Are you looking to take back control of your own name? Apply online now for a free digital reputation and privacy consultation courtesy of our team of analysts, software gurus, and legal professionals.
For more info, contact us at 844-917-0925.