Peoplesmart Opt Out Guide: How to Opt Out of Peoplesmart.com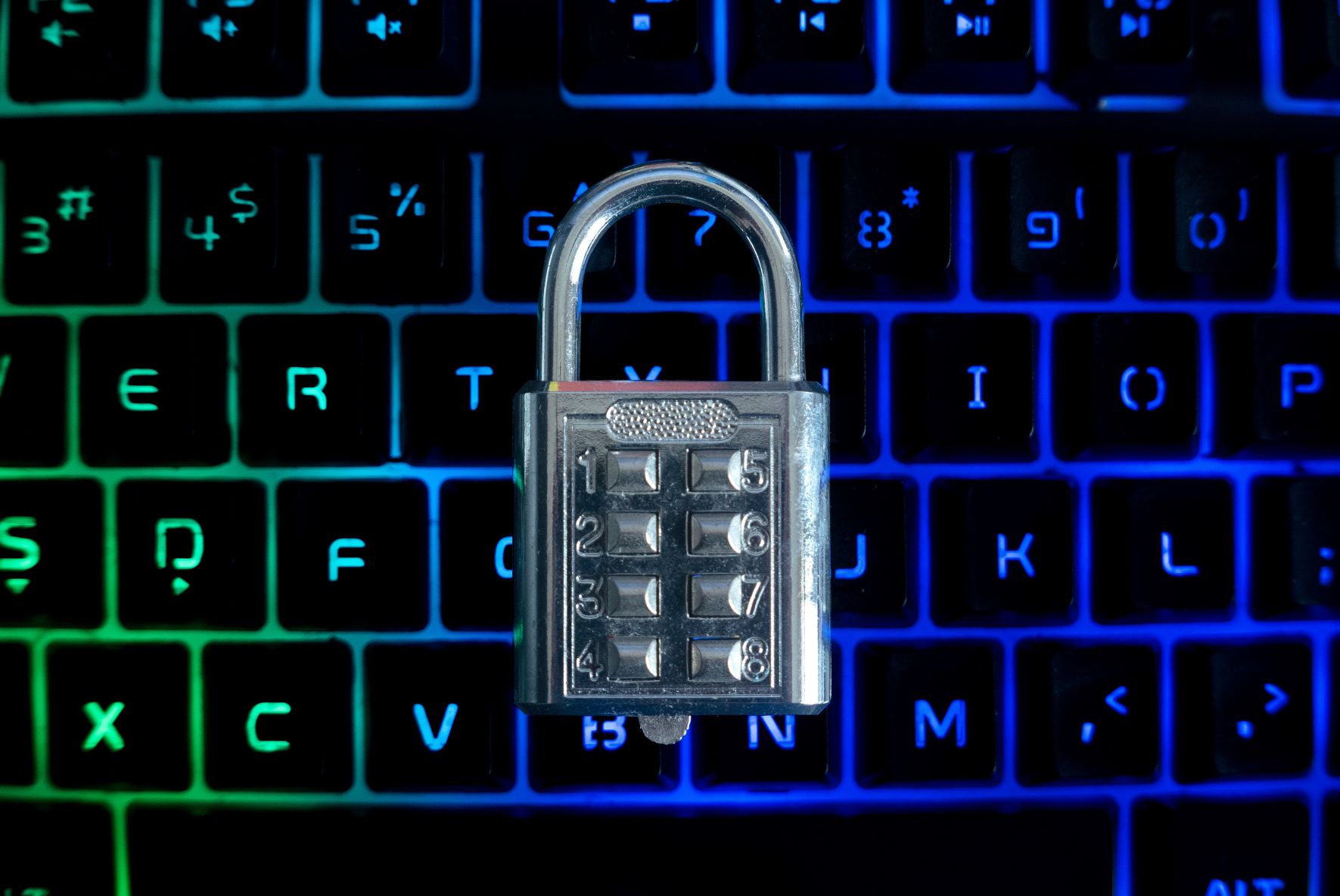 With our Peoplesmart opt-out guide, learn how to take control over sensitive information posted to the web.
Leaving your data online on search sites can be intrusive, uncomfortable, and dangerous. If you want to learn the right Poeplesmart opt-out method, you've come to the right place.
Many people do not know the right opt-out process for these types of search sites, which ends up with them leaving their personal information on data broker websites. With no clue of how to file an opt-out request, some people do not even begin the opt-out process and leave their info out in the open.
What's worse is that these data broker websites can "sell my info" to other search sites or users. People search sites make money by sharing their info with others, and the only way to request data removal from these "people search" sites is to go through the opt-out request process.
The opt-out request process doesn't have to be so difficult. If you want to learn the proper Peoplesmart opt-out steps, you've come to the right place. People search sites can be intrusive and "sell my info" without your consent. If you want to file a formal opt-out request, read further.
What is PeopleSmart.com?
PeopleSmart.com is an online platform that provides various services to help individuals maintain and manage their personal information. PeopleSmart.com helps users control their personal data and gain access to information about others. If you want to file official Peoplesmart opt-out requests, you have to complete an opt-out form and go through a complete process.
Like other data broker sites, the Peoplesmart opt-out process is not straightforward. You need to go through the data broker and sign the opt-out form to remove your private data from the data broker site.
While a data broker or affiliated data broker is legally required to handle opt-out requests, the Peoplesmart opt-out process can be too complicated for someone that wants to request data removal and for the site to not "sell my info" to users and other affiliated data broker sites.
PeopleSmart.com offers various services to its users, including a people, search engine, background checks, address lookup, reverse phone lookup, and more. PeopleSmart.com's people search engine helps users find out facts about people, such as their current address, phone number, and more.
How Do Data Brokers Get Their Information?
It works by searching through a public records database and other data sources. The background check service enables users to get detailed reports about an individual's past and present criminal records, bankruptcies, assets, and more. PeopleSmart.com also offers an address lookup service, allowing users to find a person's current address and other contact information.
In addition, PeopleSmart.com provides users with access to data such as court records, census records, property records, and more. This can help people to gain valuable insights into their own lives, as well as the lives of others. PeopleSmart.com also offers a reverse phone lookup service, which can be used to identify unknown callers.
PeopleSmart.com is a great resource for anyone who wants to stay informed and in control of their personal data. It provides several valuable services and helps users access important information about themselves and others.
While the tool can be useful for searching private data online, it also poses a risk of not leaving your personal information private. Many data brokers often delay processing opt-out requests if they are not done properly.
Other data brokers to be aware of include:
Just because you complete an opt-out request on one site, you may find your personal data on one (or many) more. Each site will have its own opt-out procedure for you to complete to protect your digital privacy.
What Information Can Peoplesmart.com Collect?
With the rise of social media, accessing accurate and up-to-date information about people is becoming increasingly important. PeopleSmart.com is a powerful online platform that allows users to access valuable information about people, making it easier to connect, communicate, and collaborate with others.
While you can file opt-out requests, you might not know the extent of how many data brokers also have your information. If you want to keep your data private, you must file opt-out requests immediately.
Opt-out requests let you keep your data private and prevent the data brokers from making money from your info. By keeping your personal information private, you also protect yourself from unwanted contact by unknown third parties.
PeopleSmart.com collects information about individuals, including contact information, background checks, criminal records, etc. The site collects contact information, such as names, addresses, phone numbers, and email addresses. It also provides users with access to background checks, which can help verify an individual's identity and uncover potential criminal history.
In addition, PeopleSmart.com also collects public records, including marriage and divorce records, bankruptcies, liens, and court documents. One of the most useful features offered by PeopleSmart.com is the ability to access social media accounts.
This allows users to find out more about an individual, such as their likes and dislikes, as well as their connections and activities on various social networks. PeopleSmart.com also offers a search engine that can locate people by name, email address, or phone number.
PeopleSmart.com also collects data from various sources, such as the U.S. Census Bureau, the IRS, and other government agencies. This data can include information such as an individual's name, address, and birthdate. It can also include property records, criminal records, and more.
By utilizing the data collected by PeopleSmart.com, users can easily connect with people, uncover information about them, and build meaningful relationships. With the power of this platform, users can easily access the information they need to make informed decisions, stay connected with others, and collaborate with teams.
Data brokers make a lot of money because businesses use your personal records or personal information to contact you. Depending on the business, some pay data brokers a lot of money to learn more about their potential clients.
If you are running a high-end business, you should opt out of Peoplesmart and other data brokers if you do not want to receive unsolicited proposals. Aside from professional reasons, there is also a personal risk if you leave your personal records or personal information on Peoplesmart's own site.
Peoplesmart Opt-Out Steps: Complete Opt-Out Process
Of course, there is also risk associated with Peoplesmart sharing your first and last name and other personal information to people you do not know. The good news is that if you want your personal information removed, you can follow its opt-out procedure to do so.
This opt-out procedure removes your personal information from Peoplesmart's search results. It is important to note that this might not be a permanent fix since other websites might also have old or new records of your personal information.
Here is the manual opt-out process of Peoplesmart for search results' data removal.
1. Go to PeopleSmart.com.
Make sure to search for the official site and do not click on any link that is similar but different. If you click on the wrong site link, you may find yourself going to a fake website, which might compromise your data even more.
2. Search for yourself and look for your first and last name on the listing.
Make sure to look up your first and last name on the listing through the people search and find the one that specifically matches your data.
3. Click on 'That's The One.'
Before having Peoplesmart delete your data, confirm that your listing on the site matches your details exactly. If you do not find your data on the search listing, it could be that the site does not have your info, to begin with.
4. Confirm who you are deleting the data for.
You can choose between Yourself, Family Member, or Other. The best way to opt out of Peoplesmart or other websites is to delete your info for yourself. Other websites' processes are not the same when you opt out of Peoplesmart. Some do not let you file data removal for others' info.
5. Receive a verification email.
The email verification process is very straightforward. You get a verification email with a link that sends you to a confirmation page. The problem with not asking an expert for help is that the email verification process asks you to give them a verification email.
They now have a record of the new verification email you use to contact them. If you want to completely opt out of Peoplesmart without giving them a verification email, you need to ask for help from an expert.
6. Complete the opt-out of Peoplesmart process.
When you receive the email, you will be sent to a confirmation page with the button "Complete Opt-Out." Once you click on this button, your data removal request has been filed. You can check within the next 72 hours to see if your data removal request has been carried out.
Why Should You Opt Out of Data Brokers'
Aside from Peoplesmart sharing your info, you can find brokers that get your data from the same sources and also sell them to users. While the opt-out process to brokers that sell your info can look limitless, it can still offer a permanent fix if done properly.
While it may seem like harmless data-sharing, it can put your identity and privacy at risk in the wrong hands. Here are five reasons why you should remove your data from data brokers.
1. Protect Your Privacy
Your personal data is valuable and can be used to target you with marketing or even used to commit identity theft. Data brokers are known to sell our data to third parties, so removing your data from these companies can help protect your privacy.
2. Keep Your Data Accurate
Data brokers often use outdated or incorrect information. By removing your data from data brokers, you can help ensure that any information that is shared about you is accurate.
3. Avoid Unwanted Messages
Data brokers may sell your information to companies or organizations that send you unwanted messages and emails. Removing your data from these companies can help reduce the number of messages you receive.
4. Take Back Control
Data brokers often make accessing or removing your data difficult. By removing your data from data brokers, you can regain control of your personal information and help ensure it is not used without your permission.
5. Be Proactive
Data brokers are always collecting data, so it's important to be proactive and remove your data regularly. This can help ensure that any new data that is collected is not shared without your permission.
Removing your data from data brokers is important to help protect your privacy and identity. Taking the time to remove your data can help ensure that your information is not used without your permission and that any shared data is accurate.
Contact InternetPrivacy for a Permanent Solution
The problem with data brokers is that they all get information from the same sources, and you can find brokers that repeatedly upload your data again despite you filing an opt-out request. In this case, you need professional help to assist you in scrubbing your info from the web. Our professionals specialize in just that. With competitive pricing for our services, InternetPrivacy leads the way.
We tap into unique algorithms to determine if your data has been compromised anywhere on the web. After that, we target specific links and have your data taken down permanently. If you need help removing your data online, call InternetPrivacy today at [phone] or by completing our online form for a free online consultation.