April 6, 2021
, Posted By
John M
Tinder Privacy Tips You Need To Know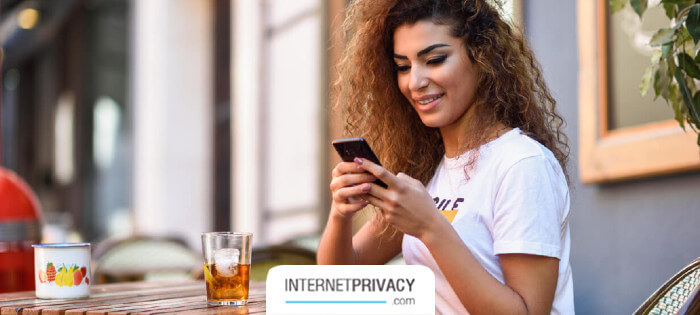 Twenty years ago, we used to rely on family and friends to meet a potential spouse. But as times change, so has the way we search for the "One". The use of the internet has triggered a revolution in how we meet, interact, and fall in love with each other. Single or not, you've probably heard of Tinder and how today we search for love by swiping right. However, you may still not know that, when using Tinder, your privacy is pretty much non-existent.
Join us today as we explore the most common issues related to Tinder privacy. Find out what you are doing wrong and how to avoid problems when using online dating services.
Can You Keep Your Privacy On Tinder Dating App?
Dating sites and apps have been hot for the past 10 years or so. You'd be surprised to discover how many people around you have found love through this new dating norm. 
Care to hear some facts? According to Business of Apps, in 2020, 270 million people used online dating apps worldwide. Talk about dating much!
Among all the popular dating platforms like Bumble, Hinge, Plenty of Fish, or Grindr, there's one that revolutionized the industry. And this app is Tinder. But before looking at whether privacy on Tinder is even possible, let's take a quick look into how this dating site works.
Launched in 2013, Tinder brought a new and essential element to how dating apps look and function: simplicity. With an easy system where you swipe right if interested or left if not, you can browse fast through thousands of profiles of men and women. Until you find someone you like. 
So far so good. 
What's Wrong With Tinder's Privacy?
First of all, choosing someone based on a few photos can easily make it less about lasting connections and more about casual hook-ups. But since many of you might be looking for exactly that, let's get down to serious issues now, like for example… your privacy.
Many experts state that some of the most popular dating technologies, including Tinder, are allegedly sharing user data with advertising companies. According to reports, this information includes data regarding an individual's preferences, choices, exact location, sexual orientation, religious and political beliefs, or drug use. 
Not scary enough? Here's more. In 2018, Grinder was caught allowing third parties to access encrypted data regarding users' HIV status, including the date of their last virus test.
As the scandal exploded, the app came out with a declaration stating that: "has never, nor will we ever sell personally identifiable user information — especially information regarding HIV status or last test date — to third parties or advertisers." 
But can people trust their data and privacy are really protected when using Tinder or other mining dating apps? Especially after all the scandals, online platforms have been involved in lately? 
Let's say you have enough patience to read all the documentation regarding your privacy rights when using Tinder. Still, it will be practically impossible to even get a basic overview of what, how and where this personal data might be transmitted or used. 
So, what's left to do if you still believe in love and trust the man or woman of your life is waiting for you to swipe right on them?
What you can do is take some basic measures regarding your Tinder profile and privacy risks. And that's what we'll look at next, so bear with us.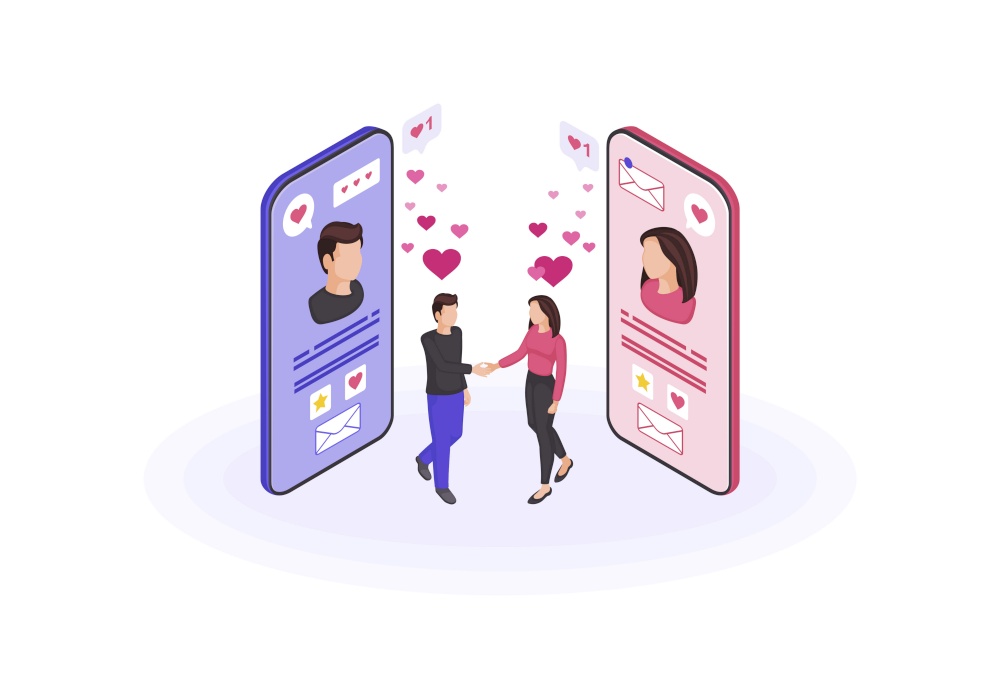 Ways To Make Your Tinder Profile Safer
To ensure that using dating platforms like Tinder remains fun, safe and private, it's better to assume that whatever data you give them might be shared.
Here are some privacy aspects you should consider to restrict advertising companies from reaching your personal information.
1 – Don't Connect Your Tinder Account To Facebook
Many people connect Tinder with their social media accounts like Facebook or Instagram. Don't make this mistake! 
Not only will connecting your dating profile to other accounts make it easier to be tracked through Tinder. It will also grant strangers free access to the information you have on Facebook. This includes your name, profile picture, date of birth, pages you like, or email address. 
Apart from getting bombarded with ads and marketing campaigns, you might also end up a victim of data breaches or getting cyber stalked. So better safe than sorry!
2 – Don't Use Your Entire Name When Creating Your Tinder Account
Use only your first name or a nickname. It makes it harder for a hacker to identify you if they access your account details.
3 – Don't Give Away Personal Information About You To Everyone
We know the importance of putting yourself under the best light when looking for potential matches. How else are people supposed to choose you over others, right? Well…yes and no. 
We don't say that you shouldn't share any meaningful things about yourself. But if you care about your privacy, we recommend not sharing on Tinder any information you wouldn't tell strangers on the street. This includes your home and work address, phone number or email address. Be wary that anyone out there could be trying to scam or harm you, so don't offer them the opportunity! 
4 – Turn Off Location Settings, Or Use Them Sparingly
Some of the apps you have installed on your phone know where you are standing at this very moment. And while location tracking can be useful when you search for directions, it also helps big tech sell you things. 
Check your apps' permissions regularly and stop them from spying on you. Not only will turning off location settings help you stay private. It will also save a lot of your battery's life.
An Overview On Tinder Privacy Policies 
Online dating is here to stay. In fact, we believe that as the years pass by, it will just become bigger, stronger, and more popular. 
If you care about your privacy on Tinder, remember your profile information has data that can be collected and used later on. A few ways your content can be used is for creating personalized ads, identity theft or even cyberstalking. You never know.
Tinder can be lots of fun to use and many times leads people into finding true love. To enjoy it to the fullest without risking your personal privacy, take into account the easy measures from above!
Hopefully, this post will help you be a better Tinder user and have fewer privacy issues from now on. If you enjoyed this information, before you go back to swiping take a look at some of our other posts: