November 12, 2019
, Posted By
John M
6 Steps to Protect Your Identity on Facebook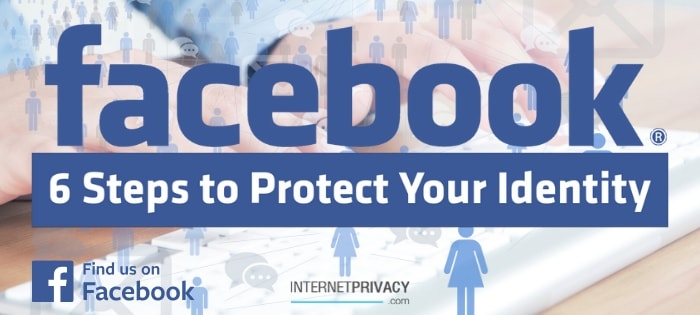 Are there any ways to protect your identity on Facebook?
Assess your Facebook timeline. Odds are that with hardly any scrolling there are examples of oversharing by your friends and loved ones. Not only embarrassing photographs and personal details which nobody needs to hear, but for advice that may result in identity theft.
Within my timeline over the past month I have seen these articles:
One of the first posts I saw this week was of a newly wedded couple. They decide to post a photo of their receipt from their wedding, which included the wife's signature. She then tagged the restaurant in the post, who was located out of state.
Some only posts that reveal private content may seem harmless. However, in the wrong hands, that information is a gold mine.
"Just purchased a new home!" – "Where?!" – "Downtown Sarasota, the small blue house on the corner right across from CitySide!"
"Having a blast at The Ritz Carlton Beachclub!" — Posted with a Sarasota resident.
Yikes! However, Facebook is not only a place to keep up with friends, loved ones, and older classmates and co-workers. It is also a prime location for cybercriminals to haunt for sensitive information. In recent years, the Identity Theft Resource Center introduced this question, "Where else could identity thieves move to possibly obtain access to 1 billion consumer identities?"
The answer is Facebook.
How to Protect Your Identity on Facebook
Here are six quick and easy ways to protect your identity on Facebook:
1. Optimize Security Settings
Lock your data so that only friends can view it. Facebook has changed their internet privacy options since you joined. In the case that you haven't checked your security settings from the past month, then look at them today. Below is a video showing you exactly what you should do.
2. Avoid All Forms of "Quizzes"
This might look to be a fun, benign means to spend some time but a person went to the problem of producing the quiz. What do they intend to do with all the info which you supply? Has a quiz asked for your favorite picture?
The exact same information might also be a safety question to obtain access to a credit card, bank accounts, etc.
Even if the originator of this quiz harbored no malicious purpose, identity thieves with bots to troll for advice may gobble up that nugget and fit it with additional information gleaned about you personally.
3. Stop Clicking on "Special Offer" Adverts
Many people are informed about not clicking on links or files in email due to the prospect of malware.
The same is true on social networking. Do not download programs or click links on Facebook, even people added by buddies.
4. Stop Revealing Personal Information
Do not share holiday plans or photographs until your return. Inform travel companions that you don't wish to get tagged in photographs until your trip is finished.
Do not reveal your address or signature.
And be wary about discussing a great deal about your kids, like where they attend college.
5. Remove Your Birthdate
This is a very important part of the information necessary for identity theft. It is interesting to find birthday greetings in your FB page, but remove the entire year of your arrival.
6. Avoid Adding Users to "Family"
Facebook allows users to actually note who is directly related to them. On top of that, this shows on their profile and works as a segway for cybercriminals to continuously scrape sensitive information about nearly anyone they like.
For example, instead of simply being friends with your mother, father, sister, or brother. Facebook has designed a specific section within your profile where you can publicly list members of your family. Avoid this at all costs, your information may not be in jeopardy however another family member might be. The video below explains in great detail why you should avoid reporting family members to Facebook.
Protect your identity and private info across the web with a comprehensive digital monitoring solution from Internet Privacy. Call
866-349-0130
today to learn more.