Stop Robocalls: Our Guide to Blocking Unwanted Calls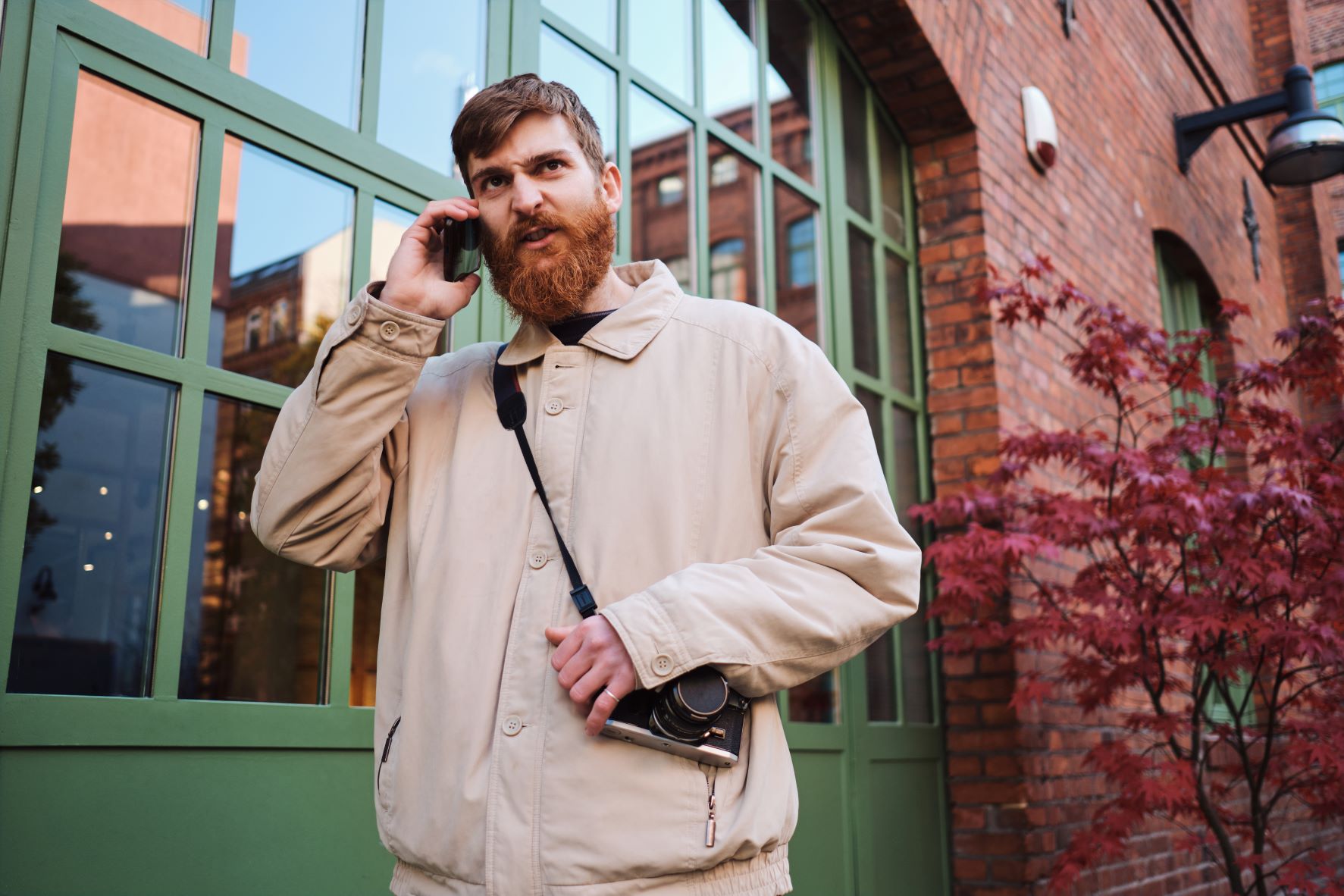 Stop robocalls and other unwanted calls forever with our complete step-by-step guide below.
Unwanted calls are one of the most annoying and intrusive forms of communication ever. They can be disruptive, intrusive, and even dangerous if some of them are scam calls.
To make things worse, these spam calls can happen at crucial times, like when you're having dinner with your family or in an important talk with your significant other. The good news is that there's a way to block calls from spammers to protect you from this nuisance.
In this guide, we'll teach you how to block unwanted calls or spam calls.
To silence unknown callers, we will provide detailed instructions on registering your phone numbers on the national Do Not Call Registry, what caller ID features you should enable and disable, and how to use a third-party app or service to help you block robocalls.
We'll also discuss the different types of robocalls and how to tell if a call is likely to be a scam. With the help of this guide, you'll be able to take back control of your phone from robocalls and silence unknown callers. So, let's get started!
What are Robocalls?
Robocalls are automated phone calls that deliver prerecorded messages to many people, usually from an unknown caller ID. They can be used for various purposes, like providing information, conducting surveys, offering services, or even delivering news through spam calls or text messages.
These spam calls are typically much cheaper than traditional telephone campaigns and can reach a large audience quickly and easily.
Robocalls can be conducted with a simple phone app on your mobile phone or an entire collection of units and software, depending on the sophistication of the robocall operation. These calls are typically made using automated dialing systems, randomly selecting phone numbers from a list or database. The messages are then pre-recorded and stored in the dialer's memory, and the system will repeat the message until it reaches the desired number of people. 
Although you can easily block calls from unknown callers or a caller with a questionable caller ID, you can still receive an incoming call from another robocall caller ID. A sophisticated robocall operation often uses multiple unknown callers to facilitate spam calls to people.
To block spam calls, you should protect your mobile number from being accessible to robocalls.
How to Stop Robocalls
There are several strategies used to block spam calls from happening to your mobile phone, including using just a phone app. The goal is to block spam calls from happening to your mobile phones once and for all.
Call blocking can be done easily with three main options to deploy anonymous call rejection; blocking potential spam calls. A call filter helps ensure that incoming calls on your landline phone, home phone, or iOS or Android phone number aren't unwanted.
There are three major ways to block spam calls once and for all. Here they are:
National Do Not Call Registry
The National Do Not Call Registry is a service provided by the Federal Trade Commission (FTC) that allows consumers to reduce the number of telemarketing calls or sales calls they receive. The Registry was created in 2003 in response to the growing number of complaints about unwanted calls from telemarketers.
The Registry is a free, easy-to-use service that allows consumers to register their phone numbers and choose whether or not to receive calls from telemarketers. Although not technically spam calls, these calls can be considered a nuisance to the phone owner.
By adding your number to the registry, you can lawfully block telemarketing calls to ensure you only answer calls from numbers you know.
When consumers register their phone numbers on the National Do Not Call Registry, telemarketers are prohibited from calling them. A phone company that calls a number on the registry can be fined up to $40,000 per violation. The Registry is monitored by the FTC and monitored for compliance.
The National Do Not Call Registry is a useful call filter for any unwanted call and can also help prevent fraud and identity theft and prevent any illegal call. Registering your phone number initiates call blocking and helps prevent telemarketers from stealing your personal information and using it for identity theft or other fraudulent activities.
Before entertaining call-blocking services or third-party apps, register your number on the registry.
To register your phone number on the National Do Not Call Registry, visit the FTC's website and fill out a short form. You can also register your phone number by calling 1-888-382-1222. Once your phone number is registered, it will remain on the Registry for five years, after which you will need to re-register your number.
Use Caller ID Features
Caller ID, also known as Calling Line Identification (CLI), is a feature that displays the phone number of an incoming call. It's a great way to know who is calling and decide whether to answer. There are several ways to enable and disable features to block robocalls without needing a third-party service.
The first thing to do is to turn on caller ID blocking in your phone settings. This will prevent your own phone number from being displayed when you make a call and will also prevent unknown numbers from displaying when unknown phone companies make such calls. It's an effective way to block robocalls, as most robocallers use fake numbers or blocked numbers to disguise their identity.
Another way to block robocalls is to enable call screening. This feature allows you to set up filters that stop calls from certain numbers or unknown callers. You can also create a "Do Not Disturb" list to stop spam calls from specific numbers you don't want to hear from.
Although this call-blocking approach doesn't stop spam calls 100%, it helps users block contact from unknown calls and phone scams from specific phone companies. If spam callers have been calling you with the same mobile phone number, you can just block the enhanced caller ID entirely.
Using a Call Blocking App
There are filter app options like the Verizon Call Filter that help stop spam calls from reaching your cell phones. A robocall-blocking app is very straightforward; they are designed as a scam shield to prevent you from receiving fraud calls or illegal robocalls.
Some apps also include a reverse number lookup or spam lookup for you to help report the details to your phone carrier. Aside from a scam shield, some apps also have spam detection for you to file consumer complaints against those numbers.
These call app blocks enable call protection with spam blocking to prevent spoofed calls from reaching your number. To effectively stop robocalls, you can also report the blocked contacts to the Federal Communications Commission or other agencies.
All you have to do is call the FCC, wait until they answer after the dial tone, and report the number from your call log while sharing your concern regarding spam protection.
The Telephone Consumer Protection Act
The Telephone Consumer Protection Act (TCPA) is a federal law that was enacted in 1991 to protect the privacy of consumers from intrusive telemarketing calls. The law has been amended over the years to ensure that consumers are not subjected to unsolicited calls or texts.
The TCPA regulates automated telephone dialing systems (ATDS) and pre-recorded messages. It prohibits telemarketers from making calls without prior written consent from the consumer. This means that before any unsolicited call or text is made, you must be notified and provided with the option to opt out. The TCPA also requires that all automated calls include an automatic opt-out option, allowing the consumer not to be included in future calls.
The Act also ensures that all calls are made to the correct number. It requires that telemarketers use accurate ID information so that consumers can easily identify the caller. Additionally, telemarketers must maintain a Do Not Call list to ensure that consumers are not called again if they have requested to be removed from the list.
By enabling spam blocking or a Call Protect feature (AT&T Call Protect or Verizon Call Protect), you should be effectively able to stop receiving unwanted calls. The FCC can impose hefty fines on telemarketers who violate the law. The fines can range from thousands to millions of dollars depending on the severity of the violation.
You can report unwanted calls to the TCPA when they get out of hand. Blocking calls is most effective when you know what violations they are making.
Types of Robocalls
Robocalls are divided into three broad categories: informational, transactional, and educational. Let's learn about the most common types of robocalls you can receive:
Informational Robocalls
Informational robocalls provide general information such as news, weather, or public safety alerts. They can also be used to deliver political messages, such as voter outreach or campaign updates.
Transactional Robocalls
Transactional robocalls are used to conduct business transactions, such as confirming appointments or providing account information.
Another type of robocall is the "survey." Survey robocalls collect consumer data on various topics, such as their opinions on products or services. The data collected is then used to make decisions about marketing efforts or to gain insight into customer preferences.
Robocalls can also be used for "telemarketing" purposes. These calls are used to promote products or services directly or through third parties. They are often used with other marketing efforts, such as email campaigns or direct mail.
Entertainment Robocalls
Finally, robocalls can be used for entertainment. These calls are often used as part of a game show or other interactive activity. They can also be used to deliver jokes or other humorous content.
Robocalls are an increasingly popular form of communication. They are relatively inexpensive to produce, and they can be used to reach a wide audience quickly and easily. However, robocalls can also be intrusive and annoying, so it is important to ensure they are used responsibly.
Dangers of Robocalls and Why to Stop Them
While they can be used to deliver important information, they can also be used by scammers to take advantage of unsuspecting victims. Here are five dangers of robocalls that everyone should be aware of.
1. Identity Theft
Criminals often use Robocalls to collect personal information such as Social Security numbers, bank account numbers, and credit card numbers. This information can then be used to commit identity theft.
2. Phone Phishing
Robocalls can be used to "phish" sensitive information. In this scam, the caller pretends to be from a legitimate company and requests the recipient to provide personal information.
3. Financial Fraud
Robocalls can be used to scam people out of money. This scam is most commonly used to convince victims to buy fake products or services, pay taxes or fees, or send money.
4. Harassment
Robocallers can be extremely annoying and persistent. They may call multiple times a day and hang up on you if you don't answer. Some robocallers may even use aggressive tactics to pressure you into providing personal information.
5. Spam Calls
Robocalls can also deliver unwanted messages, such as advertisements or sales pitches. These calls can be especially annoying and disruptive.
Benefits of Blocking Robocalls
Robocalls are automated phone calls that attempt to solicit services or products or scam people out of their hard-earned money. Unfortunately, they are becoming increasingly common, with some receiving hundreds of calls daily. Thankfully, there are several ways to block robocalls, which can help reduce the number of unwanted calls you receive. Here are some of the benefits of blocking robocalls.
1. Save Time and Money
Robocalls are a huge time waster, and they can be extremely costly. Blocking robocalls can help save you time and money by ensuring you don't have to waste time dealing with annoying calls.
2. Improved Peace of Mind
Robocalls can be extremely intrusive and can cause a great deal of stress. Blocking these calls can help provide peace of mind, knowing that you won't have to worry about dealing with annoying calls.
3. Better Use of the Phone
When you stop robocalls, you free up your phone for more important calls, such as those from family and friends. This can help you stay connected with the people that matter most in your life. 
4. Prevent Scams and Fraud
Robocalls are often used to scam people out of their money. Blocking these calls can help protect you from falling victim to a scam.
Blocking robocalls is an effective way to reduce the number of unwanted calls that you receive. It will also help save you time and money, providing peace of mind and allowing you to reserve your phone use for more important calls. If you receive numerous robocalls, it may be time to consider blocking them.
Contact InternetPrivacy Today to Block Robocalls Once and For All
InternetPrivacy has had a long history of helping clients stop robocalls and blocking unwanted phone calls once and for all. Our team is extremely familiar with the complaint filing and registering process to ensure your number can never be accessed by spam calls again. Our services are all-inclusive, meaning we'll help you bypass the complications and inconveniences of blocking spam calls yourself.
We ensure you file valid complaints to the right departments and employ the right tools to block robocalls once and for all. If you've had it with those pesky robocalls, call InternetPrivacy today at [phone] for a free action guideline.