What Is Online Reputation Management?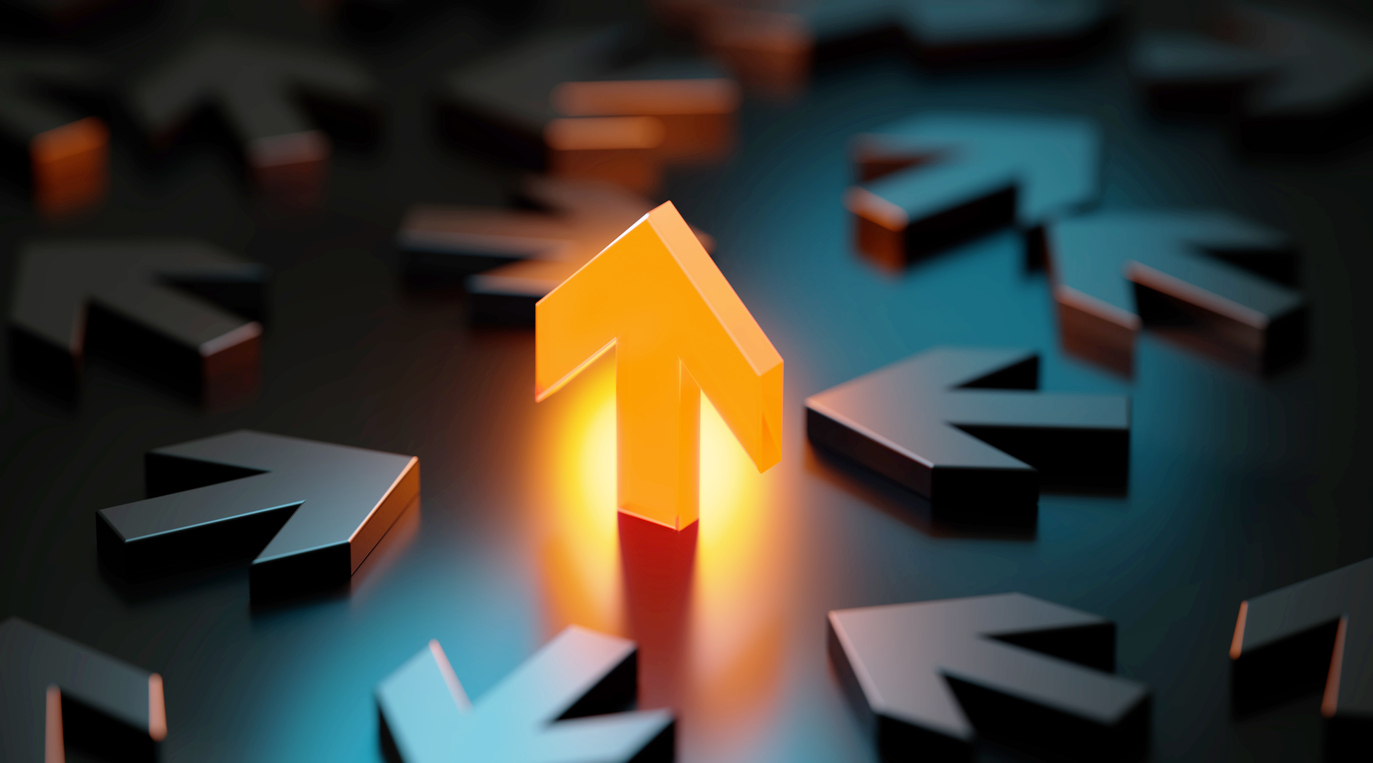 Online reputation management (ORM) is a process by which a brand, business, or individual can manage and maintain public perception. It could encompass a wide range of techniques and strategies, including replying to negative comments, attracting positive feedback, and monitoring instances wherein the brand is mentioned.
There are many reasons why brands, businesses, and individuals implement online reputation management. But in most cases, the primary objective is to better understand what customers think and feel, either from a global perspective or individual experience.
The knowledge gained from online reputation management can help identify areas of improvement. It could also improve a brand's negative reputation and ensure customer loyalty.
Online Reputation Management Defined
At its core, online reputation management involves owning and influencing the reputation of an organization or individual. Online reputation management is simply an extension of that, focusing primarily on managing the organization's reputation online.
The roots of online reputation management can be traced to the public relations or PR sector. It was there that consumers were typically introduced to or made aware of brands. PR typically used channels such as advertising and media coverage, although word-of-mouth has also been particularly effective.
The Growth of Online Reputation Management Services
Reputation management has expanded considerably in its scope and range over the past several years. Much of this expansion can be attributed to the advent of online media and communication. Of course, the increased use of Google and other search engines has also played a significant role.
Nowadays, reputation management strategy has assumed a more crucial digital dimension. While public opinions were once largely shaped by media publications, Google and sites such as Facebook, Twitter, and Instagram have pretty much taken over this role via reviews and comments features.
Google's powerful influence on customer perception can be gleaned from its ubiquity. A report published by Webtribunal.net shows that nearly 60% of online reviews for brick-and-mortar businesses come from Google accounts.
Anyone who's been paying attention to the recent developments in the online sphere should be well aware of the vast and varied range of reputational content available to the public. In the online world, this is likely due to social media, the different search platforms, user-generated content and reviews, and even traditional media.
The vastness of reputation management is apparent in how so many of its aspects have become specialized.
For example, some firms focus solely on providing online reputation management services, while others combine these with social media management. Still others employ highly sophisticated methods such as competitive intelligence and sentiment analysis.
Even so, it's important to realize that all reputational content has the potential to affect a brand, business, or individual. This is why it's so crucial to adopt a holistic view that considers all channels when developing an ORM strategy.
Is ORM the Same as PR?
The many similarities between ORM and PR lead many to believe that they are one and the same. But this isn't entirely accurate despite the fact that both are strategies aimed at managing a brand's public perception.
The primary thrust of PR is to leverage relationships with the goal of creating a positive perception for a brand. On the other hand, ORM aims to achieve the same objective via reputation monitoring and management, primarily in the online sphere.
Why Is Reputation Management So Important?
As you might expect, the vast body of content available online can have a marked influence on the reputation of a brand, business, or individual. Reputations can be made‒or broken‒by a Google review, a Twitter comment, or a news report.
A study on global consumer trends in 2022 showed that more than 66.6% of consumers surveyed believe that companies should be better at responding to feedback. Over 60% feel that brands should care more about the consumer.
Furthermore, brands that genuinely care for their customers are more likely to get repeat and continued business. This highlights the importance of an ORM approach that focuses not just on managing negative search results but also on displaying genuine care and concern for customers.
Why Should Businesses Invest in an Online Reputation Management Service?
ORM requires a comprehensive and well-planned approach relying on a series of carefully orchestrated strategies. Although companies can assign employees to tackle negative reviews and respond to online comments, an effective ORM campaign requires a more studied approach.
Most small to medium-sized businesses don't have the resources to handle ORM consistently, review requests, or perform crisis management over an extended period.
Even larger companies may be unable to devote a dedicated online reputation manager–much less an entire team–to field customer feedback, ensure the company's positive reputation, improve customer retention, and address other reputation management concerns.
This is why it is often necessary to hire a specialist firm to develop and implement a long-term ORM strategy to perform review management and improve the brand's reputation.
Reputation management requires specific skills that not many small business owners and their employees have. If it is imperative to improve the company's online reputation as quickly as possible, hiring a professional online reputation management company to provide review management and online reputation management services is generally the best option.
What are Some Effective ORM Strategies?
Here are some effective ORM strategies you can implement to improve your business reputation:
1. Use an Effective ORM Tool
Reputation management tools allow you to streamline the data monitoring process. The best reputation management software includes automation functions that conveniently collate the information for you on a single platform and provide you with a reputation score.
Reputation management software also makes it easy to integrate data from various sources, including search services, other review sites, business listings, and social media channels.
A good reputation management tool should help you develop a comprehensive overview of your brand's business reputation. They should have the ability to track your digital reputation, brand perception, what consumers say about your brand, and where the comments originate from.
2. Collect Data From Sources Within Your Control
So much of the reputation management process relies on understanding your customer's motivations. And what better source of information is there than the customers themselves?
You can gain considerable mileage by soliciting feedback from your customers via surveys, online forms, and comment boxes. These types of customer interactions can be helpful for filling gaps in your customer knowledge and identifying potential problem areas.
Again ORM software can be useful for this purpose. These resources can be invaluable for helping you develop a comprehensive idea of your brand reputation.
3. Collect Data From Outside Sources
It is just as important to get customer information from external sources, particularly those outside your sphere of control. These include search engine results pages (SERPs), social media accounts, news articles, review sites, online conversations, and more.
Being aware of what people are saying about your brand on these platforms simplifies the process of developing an outreach program. The data you gather can help you craft appropriate responses to reviews, plan your social media approach to addressing issues, and develop PR campaigns to handle the negative press and improve your brand reputation.
4. Be Prepared to Respond to Online Reviews and Comments
Knowing what your customers think and feel is only one part of the process. You should also be prepared to address negative comments as soon as they show up. Negative social comments can have a huge influence on potential customers and damage your brand reputation further if unaddressed.
Negative reviews aren't all bad. You might see it as an opportunity to resolve key issues, repair customer relations, and improve your brand's performance and online visibility. Depending on your response, your relationship with your customers could even be better than it was before.
5. Resolve Potential Issues as Quickly as Possible
Your success in repairing customer relations hinges greatly on your ability to resolve issues as quickly as possible. When customers reach out to you with a query or complaint, they expect you to respond quickly and decisively.
Think of negative reviews as a plea for remedial action. If you aren't able to meet customer expectations, your online reputation could suffer further. But if you respond favorably within a reasonable period, you might just be able to repair your online image.
6. Adopt a Proactive Approach to Conflict Resolution
Negative comments and reviews can be disheartening, but you can consider it an opportunity to resolve the issue head-on. Many complainants would prefer this option if given a choice, so why not reach out to them directly?
When you come up with negative comments about your brand online, respond to the given points publicly and open an avenue of communication. When a brand manages consumer feedback by offering a workable solution, it may just end up winning the customer over.
7. Perform Periodic Brand Evaluation
The customer experience is integral to developing your brand's online reputation. Customers typically develop opinions of your brand after a direct experience with it at one or more touch points. They may then share these in the form of online reviews.
A great way to boost your online reputation is to develop a favorable brand experience. You can do this by taking negative comments and reviews seriously and addressing problems proactively.
8. Promote Your Brand's Positive Aspects Actively
ORM is more than just about dealing with negative comments on online review sites and burying negative Google search results. You should also be just as focused on spreading your brand's values, positive traits, and accomplishments. This can be helpful for inspiring confidence in your customers and encouraging them to build a lasting professional relationship with your brand.
Emphasizing the more positive aspects of your brand could actually be an effective strategy in combating negative press. Integrating this approach into a well-planned search engine optimization (SEO) and social media marketing campaign could even save the brand's online image.
9. Gather Positive Reviews
Positive reviews and brand mentions on news sites can help you stem the tide of negative feedback. In some cases, they could even negate its effects.
Any ORM campaign should include encouraging customers to provide positive feedback where it can do the most good. Google can be an invaluable aid in this regard, so make it easy for your customers to leave positive feedback on your business online.
One way to do that is by using Google Connect. This tool makes it easy for customers to answer surveys and publish reviews of your brand.
10. Take Advantage of Upcoming Trends
Finally, be aware of upcoming trends in ORM and be ready to take advantage of them. Brands generally get better results by shifting from a responsive to a more proactive approach to reputation management.
Keep an eye out for trends that you can associate with your brand and get positive reviews for. If you have been implementing green policies in your production, for example, you can highlight this aspect of your service in your ORM.
Transparency and Honesty: The Cornerstones of Successful Reputation Management
Perhaps the most important thing to take from all this is that successful reputation management relies heavily on transparency and honesty. One of the most effective strategies you can employ is always striving for openness and honesty.
This approach is especially crucial nowadays, with information so readily accessible and the lines between private and public personas increasingly blurred. As a report by PRDaily.com reveals, more than 86% of consumers value transparency more than ever.
Transparency is especially applicable to resolving a negative online reputation. Mistakes are bound to occur, and controversies are sometimes inevitable. But instead of ignoring or burying negative search results, brands are usually better off practicing openness and accountability.
FAQ
How can we manage negative online reviews?
The first step toward managing negative reviews is determining those that could potentially cause the most problems. These are usually those that rank highly on the results pages of Google. But you should also check social media platforms and third-party listing sites such as Trustpilot and Glassdoor.
It's advisable to respond to negative reviews as soon as possible before they cause damage that can be more difficult to control. The most effective steps include resolving issues quickly, acknowledging mistakes, and keeping exchanges on social media pages public.
How can we deal with negative reviews on search sites?
Unfortunately, it isn't always possible to resolve every negative review that comes your way. If all your efforts at resolution fail, your best option is to try to push the negative reviews down in the SERPs and replace them with positive content.
Some strategies for highlighting positive content include:
Promoting positive testimonials and reviews on your website
Updating current authoritative content
Gather backlinks to positive articles
Post positive reviews on your social media channels
Post third-party endorsements from other brands and firms in your niche
Are influencers helpful for ORM?
Influencers can be just as helpful for improving online reputations as a reputation management company. You can gain considerable mileage by collaborating with online influencers, whether you are looking to downplay negative reviews, highlight positive ones, or enhance your personal brand.
Understand that influencer marketing won't give you the same degree of control as paying for ads or soliciting sponsored posts. Nevertheless, such partnerships can still be effective substitutes for paid media.
I've learned everything there is to know about ORM. Can I put my knowledge into practice and expect consistently positive results?
ORM is an ongoing process, which means there is always something new to learn. If you want to ensure your continued ability to manage your brand image or reputation, you need to stay on top of the latest developments in the online world.
It is just as vital to continually monitor your social media presence and online mentions and remain engaged with your audience. Even if they have a positive impression of your brand now, you need to make an effort to uphold your reputation on the different social media sites and not just focus on bad reviews.
Contact InternetPrivacy Today
Protecting your digital information is one of the leading reputation management tools available.
We can help. With competitive pricing and a wide range of services, we stand ready to assist clients, regardless of their needs or goals.
Our privacy and reputation management experts have years of experience protecting clients' data, helping you to control the digital narrative and protect your reputation — one of your most important digital assets. Contact InternetPrivacy today by signing up or calling our team at 866-349-0130 for a free online analysis or to learn more about our customized services.