How to Block 'Scam Likely' Calls: Avoid Unwanted Attention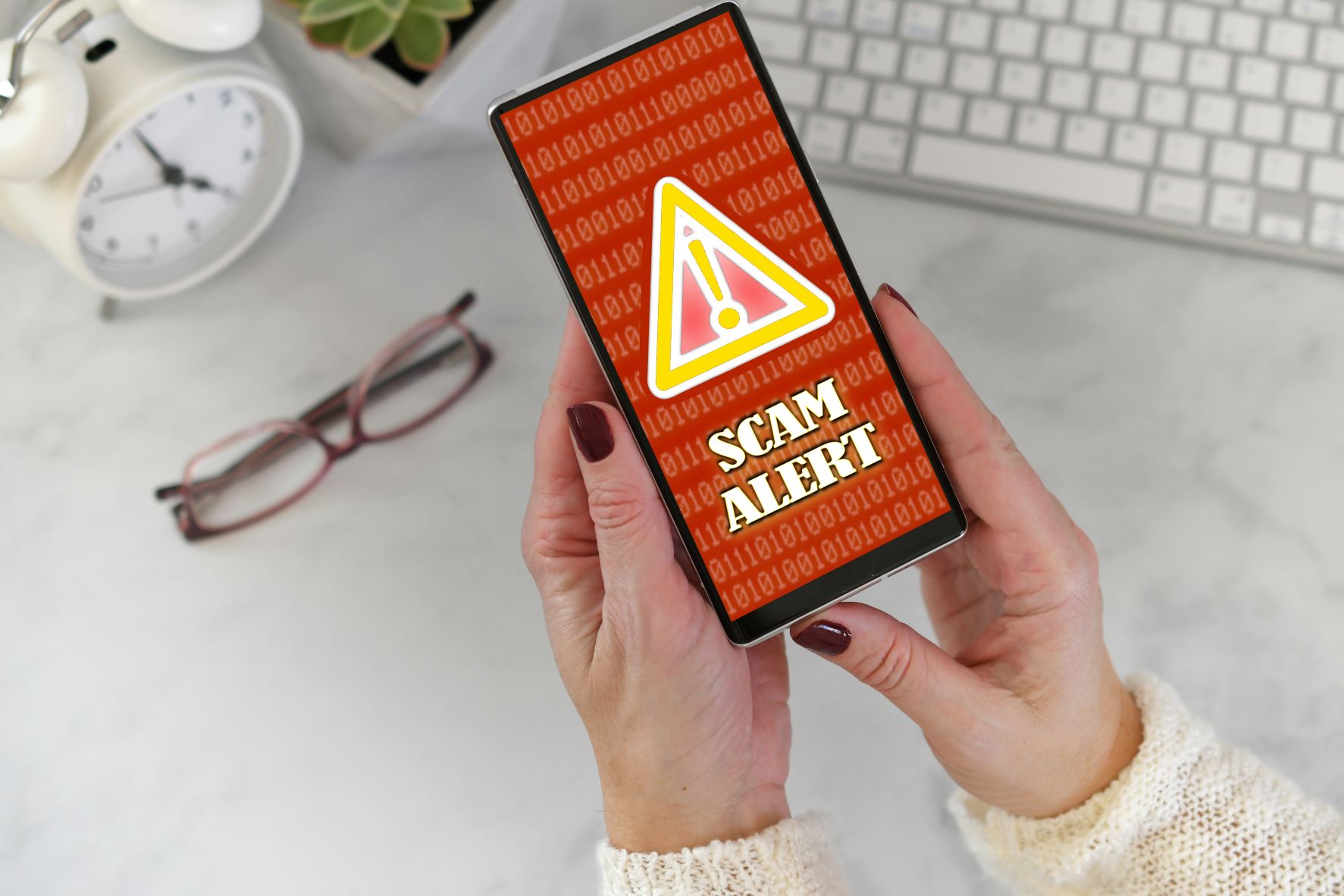 Need to learn how to block scam-likely calls? Learn the best ways these scam calls can be blocked.
So what are scam likely calls? If you see an incoming call that says 'Scam Likely,' it means that this number is likely to be from a spammer or scammer. This is determined by a machine learning algorithm.
Scam block is a common practice every business needs to implement to help block spam calls or unwanted calls. When you block incoming potentially harmful incoming calls, you are saving time and avoiding the risk of you and the people around you falling victim.
If you've fallen victim to scam calls before, it's high time to learn how to block scam calls from unknown callers. Learn how to block scam-likely calls to make way for legitimate calls.
Why Scam Block is Important
While scam and spam calls are becoming extremely common, more people become cautious of unknown callers despite potentially being legitimate calls.
The danger of these incoming calls is that they range from fraudulent offers to malicious threats. Scam and spam calls can be annoying or financially and emotionally damaging.
When you block calls from scam-likely spam callers, you avoid any potential damage before they happen to your mobile phones by preventing these blocked contacts from even reaching you in the first place.
Whether you're an AT&T or a T-Mobile customer, there are ways for you to deploy a scam block by contacting your carrier. Without a phone app, you can contact T-Mobile directly to solve your scam problem.
Here are the reasons why it's important to block calls from scam phone calls:
Protect Your Personal Information
One major objective of many phone scams is stealing your personal information. These illegal calls try to collect your Social Security number, bank account, or credit card numbers. Once obtained, scammers may use your personal information for doxing, identity theft, financial fraud, or many other cyber crimes.
When you silence unknown callers in general, this leaves out a potential legit incoming call. The better solution is to block scam-likely calls instead.
If you have a scam block phone app, this doesn't stop you from giving up your personal information to bad actors. If you're using T-Mobile, they have a proprietary app that helps you block scam-likely calls.
Avoid Financial Loss
The main purpose of a scam block is not to silence unknown callers but only to block those potentially annoying telemarketing calls or scam-likely calls.
Scam-likely calls usually come from unknown numbers that try to disguise themselves as legitimate call. These phone calls can disguise themselves as an official store, trying to make you pay for services, penalties, or goods that don't exist.
A scam block helps you avoid these dangers without having to silence unknown callers. A major red flag is when scam-likely calls ask you to access a banking phone app.
Prevent Phone Harassment
The good thing about carriers like T-Mobile is that they are strict about their anti-harassment protocols. Blocking scam-likely calls helps prevent you from becoming harassed by unknown numbers.
Scam-likely calls can be very intimidating, especially if you have never experienced these tactics on the phone.
Different carriers are very strict about preventing scam-likely calls. T-Mobile, for example, lets users block these scam-likely numbers from their mobile phone.
Save Time
One major disadvantage of getting calls from scam-likely numbers is that it wastes your time. Illegal robocalls, unwanted proposals, or potential spam calls are a huge time waster.
Aside from voicemail and calls, text messages from scam numbers are also a huge time-waster. T-Mobile has a scam block feature that helps users block scam-likely caller ID numbers.
Instead of getting legitimate calls or voicemail from your contacts list, a call or text from scam-likely numbers prevents you from getting an important or emergency call.
Peace of Mind
Being contacted by scam-likely callers are not only annoying, they can also disrupt your peace of mind. Aside from being contacted by an unknown caller ID, you'll also have to investigate each time if the call is scam-likely or legitimate.
Scam-likely calls don't usually come with scam warnings. Even the most modern scam ID technology is more useful when it comes to text messages instead of your recent calls.
While there are free scam shield app options, not all are effective. Even T-Mobile's Scam ID blocker technology doesn't always block a marked scam caller's number from calling.
How to Block Scam-Likely Calls
These tips are applicable to Android and iOS devices. Before going into Android or iOS specific solutions, try these general solutions to stop receiving phone calls from unwanted callers.
Here's how to make scam ID numbers stop calling:
1. Check Carrier Settings
If you're using T-Mobile, for example, check their built-in settings to block known scam caller ID numbers.
Aside from T-Mobile, other carriers have built-in settings and access to scam-likely phone companies. You can enable the setting that allows your wireless carrier to block any landline phone or cell phones that come from m marked scam phone numbers.
Other carriers, aside from T-Mobile, have a different approach to help you block a spam telephone number.
2. Use a Third Party App
There are many blockers tailored for your android device to help you in call screening and avoiding unknown mobile number caller IDs that do not come directly from your wireless carriers.
Many similar services help prevent spam-blocked numbers from reaching your phone or leaving missed calls.
Other services also come with more sophisticated ways of identifying any scam-likely caller and preventing them from contacting you. These app solutions identify spam through its area code, call history, approach, and other factors.
3. Contact the Federal Communications Commission
Spam, scam-likely, and spoofed robocalls can be reported to the FCC. You can register your phone on the Do Not Call List to ensure telemarketers and any call coming from unwanted sources are not allowed to contact you.
The advantage of enabling this on your Android device is that your number is safe from the majority of scam-likely calls. When you get a call with prerecorded voice messages that are scam-likely, you can report them directly to the FCC.
4. Use a Block List
When you get a call, click the phone icon and realize it's not a legitimate call; you can click on the three-dot menu to add the number to your block list.
A blocklist prevents that number from contacting you ever again. If you've noticed a number calling you on repeat with the same spammy offer, you can officially block that number to avoid being contacted.
This is extremely useful for numbers that contact you even if you are on the Do Not Call List. If you want to take things a step further, you can even report the number to the FCC.
5. Use Reverse Lookup Services
A reverse lookup lets you know the information of the number that's calling you. You can then use this information to file a formal complaint with your carrier or the FCC.
This type of service is very useful in extreme situations like when you are experiencing harassment or something actually damaging.
A reverse lookup helps you file a more formal report since you can identify who or what company is trying to contact you.
6. Enable Caller ID
This feature lets you see a caller's number before you answer a call. This allows you to first scan whether the number is legitimate or not.
If a number comes from a different area code, not just nationally but internationally, this could be a sign that you should keep your guard up.
Block Scam Calls on Android Phone Devices
The good thing about an Android device is that it is connected with Google. There are many apps available on the Play Store that you can download to avoid getting an unwanted call or text.
Android also has a special feature through Google that you can use to avoid being contacted by these unwanted numbers.
Use Google Voice
Many people end up giving out their numbers when they sign up for questionable services. A good alternative is to use Google Voice to generate a virtual number when signing up for something you aren't completely sure about.
The good thing about your virtual number is that you can still use it to receive calls, verify yourself, and block specific numbers.
As a rule of thumb, never give your personal number to a website or service you don't trust.
Block Scam Calls on iPhone Devices
IOS also has very advantageous features to block an unwanted call or text. On top of its features, it also has Siri suggestions to help you avoid receiving anything that would otherwise be spam or harmful.
iOS itself is very security-oriented. When constantly contacted by bad actors, you can also report numbers to Apple and ask for assistance on how to get rid of them forever.
Use the Do Not Disturb Feature
The good thing about this feature is that when enabled, all incoming call, message, or text is silenced. This feature allows you to customize the settings only to enable receiving a call from specific numbers.
If the number is not recognized, it is automatically placed in silent mode. This lets you selectively choose which call you get a notification for and which ones automatically pass by.
When you miss a call from an unknown number, you can easily send a text to ask who they are and to verify themselves.
Is It Worth Blocking Scam Calls?
Yes. Doing so protects you from becoming a victim of fraud and helps you ensure the safety of your personal information.
What Happens When You Block a Spam Call?
When you block a spam call, you automatically add it to your device's list of numbers that cannot send content to your number.
Can I Find Out Who is Calling Me?
Yes, you can do a reverse number lookup to find out who or what company is trying to call you.
Contact Internet Privacy and Stop Receiving Scam Calls
Internet Privacy has helped thousands of clients avoid receiving countless scam calls. Our team knows exactly how to report to a carrier, the FCC, or Google and Apple regarding blocking unwanted dialers.
We ensure your number is safe and that the law protects it from pesky scam attempts. If you want to rid yourself of receiving an unwanted call or text, sign up for an account and let us handle your problem.