March 29, 2021
, Posted By
John M
How to Avoid Charity Scams Online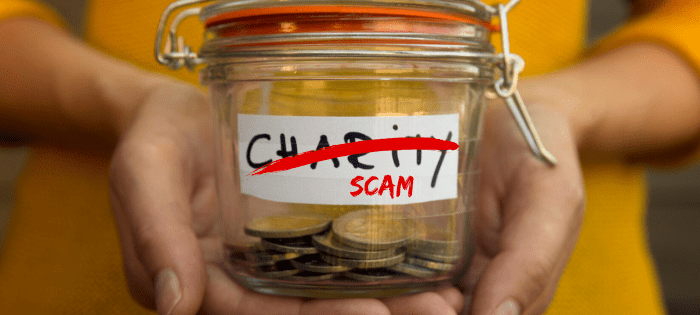 How Do Charity Scams Work?
How do you avoid charity scams? How do you prevent becoming a victim of fraud? Get your answers below.
When a tragic event happens, organizations, authorities and simple individuals tend to be uber-generous in giving to charity. And since many of these disasters benefit from online exposure and social media posts, contributions and financial aid can be made through all kinds of agencies. Both at local and global levels.
Unfortunately, many of these tragedies, including the earthquake in Haiti, the Afghanistan war, or Hurricane Katrina, became great opportunities for scammers to commit charity scams.
The way scammers attack is by asserting they work for international, or local non-governmental organizations. Taking advantage of a well-known charity name, they ask for contributions, often linking to online posts and web addresses to strengthen their narrative.
Most of their scam victims are charitable people who think they're helping a worthy cause expecting nothing in return. The biggest problem with con artists is they are masters at striking the chord of empathy in everyone, and many people can't resist them.
These charity frauds often land on your email box in the aftermath of a significant all-natural catastrophe. Online charity scams aren't readily detectable. Scammers can use the exact same story over and over again throughout the length of the catastrophe. Thus, people must use caution and make an attempt to distinguish between a legitimate charity and a fake association.
The following article examines some of the most common charity-related schemes used, and shows you how to avoid charity scams across the web.
What Is a Charity Scam?
Charity fraud can do a lot of harm, especially since many scammers today prey on the elderly. I had a neighbor that had been nearly deceived by a "bank official" who came to her home to confirm her identity. In case you've got a loved one or a friend who is old, keep a lookout for them. You might be the person who prevents a scammer from taking advantage of their generosity.
If you like to be involved in charity, there are ways to ensure the money you provide gets into the right hands. Just keep these tips in mind whenever someone asks you to make a donation:
Request identification – the company and the attorney. Learn what the intention of the charity is and how are funds utilized.

Ask if donations are tax-deductible.

Ask away. If something feels fishy about the answers, steer clear.

Give

support

to

charity groups

you know.

Check the ones that you've never heard of before, or those whose names seem somewhat like a renowned charity.

Do not fall for high-heeled tactics.

Be skeptical of charities that only accept money.
Common Charity Scams To Avoid When Looking To Make a Donation
THE PIGEON DRIP
An individual approaches you and persuades you to fund a sizable sum of money. This money is supposed to secure you a share from an even bigger amount of money. The moment you make your funds transfer, the con artist will disappear with your money, never to be seen again.
THE BANK EXAMINER
A con artist will contact you and inform you he's either a bank officer or a police officer who needs your help to capture a dishonest bank employee. All you need to do is give him access to your bank accounts. This is so that he could check the serial numbers. Should you do this, you will be "stung." A real estate officer would NEVER ask for your account details in this manner.
Is it hard for you to believe that people fall for these stories? It shouldn't! Con artists are among the best actors out there.
The pigeon drip and the bank examiner approaches are just two of the most successful con tricks around. So, if someone ever tries to pull one of these scams on you, don't let them fool you!
TELETHONS: TELEPHONE SCAM CALLS
To prevent telephone scam calls:
Request a telephone number.

Ask the caller to provide you with an

employer identification number

or another way to confirm their validity.

Ask to pay by check to the charity and request a receipt.

Don't be pressured into giving. If the caller pressures you, just hang up.

Stop any charity that wishes to "come over" to collect cash.

Be wary of guarantees of guaranteed sweepstakes winnings in exchange for a donation.

Based on the law in the

United States,

you can't need to provide a contribution to be qualified to win sweepstakes.

If you believe somebody is attempting to defraud you, contact the regional sheriff's office and ask for someone to examine them. Also, share this article with as many people as possible. Nowadays more than ever, all of us should be cautious in regards to

i

dentity theft

and cybercrime.
The best coverage from charity scams is prevention. Crime rates are ever-growing and only you can protect yourself. Learn more valuable security tips by visiting our website and following our blog posts.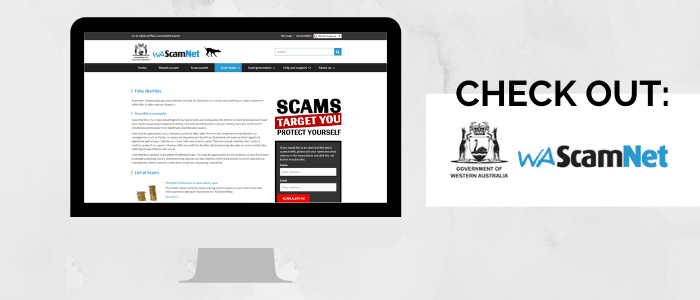 Best Tips to Choose Legitimate Charities & Avoid Charity Scams
1 – Ensuring It's a Legally Registered Charity
Make sure that the charitable organization to which you want to contribute actually exists and is legally registered. You can do this by verifying the company's address, phones, and by checking out if they're enrolled with the charity fee.
2 – Asking For Cash Via Email?
Be wary of unsolicited email messages from a charitable organization asking for cash.
3 – Be Wary Of Email Attachments
Exercise caution when opening attachments to email solicitations. Many of them can be infected with viruses or other malware.
4 – If Unsure, Don't Click!
Avoid clicking hyperlinks from emails you're not certain about. They might take you to websites created to steal your credit card details, identity, or cash.
5 – Check How To Make a Contribution
In the event of getting email messages from a charity you want to support, ensure that the request is valid and not a scam. Rather than clicking on the link, manually search the charity site in your browser address bar, and check how to make a contribution.
6 – Ensure They Are Established On The Disaster Assistance Website
Give to charities established on the disaster assistance website. Select associations with a solid infrastructure, employees, and a direct link to individuals living in the disaster area.
Established organizations utilize mainstream media stations to get alerts when there is a need for contributions. If you want to be sure that your help will directly aid those in need, support neighborhood causes since your contribution won't be redistributed throughout a global fund.
7 – Don't Fall For Hard-Sell Tactics
In the event the charity agent pressures you to provide money instantly or as soon as you can, step aside.
8 – Use Tech Solutions Against Charity Scams
Boost your own system's defense against phishing scams. Utilize a firewall and antivirus software. Install all upgrades for your applications. Usages of spam blockers will help long term in preventing spam messages.
Want to learn more about internet privacy, how to avoid charity scams and how to protect your identity online? Call us at 866-741-7150 and follow our blog.