Where is the Cubib Opt-Out and How to Use It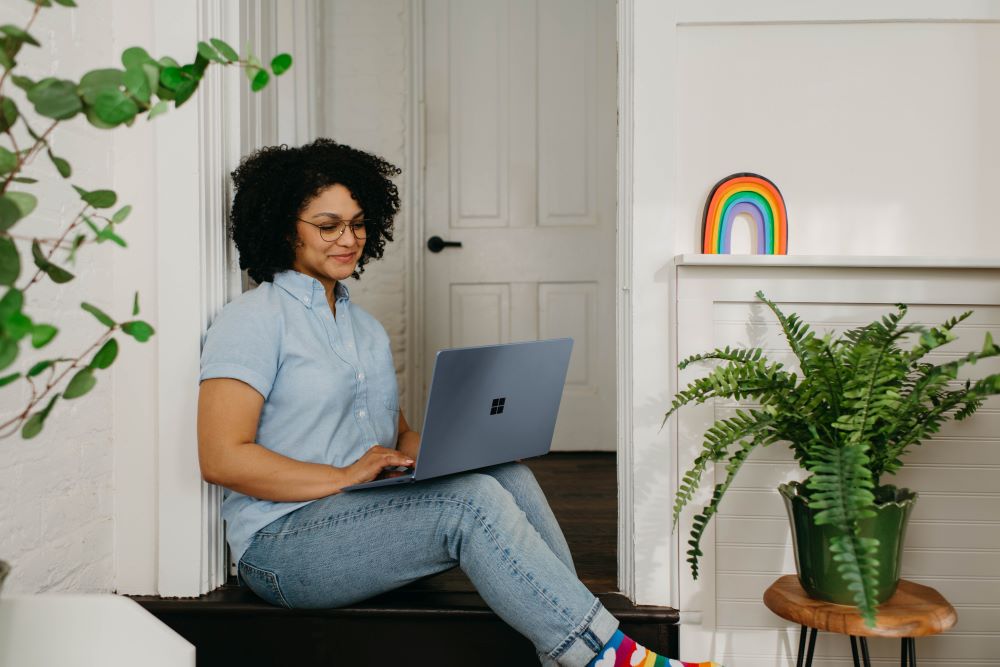 The Cubib opt out is confusing, often leading to frustration when you are trying to protect your digital privacy. With our guide, opting out is easier than ever before.
Check out the information below to get started.
What is Cubib and Why Do You Need a Cubib Opt Out?
Cubib (now known as xlek) is one other website that works with the brokerage of personal data and details about people that are in the public domain (similar to sites like LexisNexis, Nuwber, and CheckPeople). They state they are changing the experience when it comes to public data for the sole reason – to make these details available to everyone in the United States, completely free of charge.
On Cubib you will be able to find public details such as people's first and last names, property records, court records, marketing data, vehicle records, whois records, business registration, patent licenses, check domain name registration, and White House visitation records. You will be able to find all these details on their website with a simple search.
Cubib/Xlek have some do's and don'ts listed on their website that their users need to follow in order to be within the limits of legal requests and uses of the data scraped. Let's look more deeply into them now:
Do's/Permited Uses of Cubib:
Check yourself out – This is the simple self-search process where you are checking what details can be found on the internet about yourself and how deep are they going. You might find some details that you do not like and you will require an opt-out form, but more on that later in this article.
Check your neighbors – For the reason of safety, checking out who are the new neighbors that moved in next to you is a process that most people are doing. Get your peace of mind and be safe when it comes to hanging out with your new neighbors.
Find people that you lost contact with – Check out your long-lost love or friends you are no longer in touch with. You never know, they might be in your vicinity and you can reconnect easily with them.
Don'ts/Prohibited Uses of Cubib:
Screen your employees – It is not both legally and morally cool to screen your employees and make decisions on their employment status based on the details you searched online. Cubib is strongly against this and they take such uses very seriously.
Steal an identity – As more and more online details are misused, Cubib state that they advise their users not to gather details from their website in order to pose as other people and use them for any illegal purposes.
Stalk or spy – Getting personal details of certain individuals for the sole reason to contact them against their will is also one of the points that Cubib now Xlek are against. Respect their privacy.
In the event you are a regular user and you search for details on Xlek and if you follow their guidelines, you will be on the safe end and will not have any difficulties with the website or the law for illegal use of the search.
Are you still confused about some points and uses of Cubib/Xlek? Let's check out their frequently asked question section and see what they answered to these questions.
Frequently Asked Questions for Cubib/Xlek
Q: Who is using Cubib/Xlek?
A: The Cubib people search site is used by everyone who wants to find out and search results for any person that has some public details available on the internet. Everybody who is looking for someone, from researchers to individuals can use it to track down people.
Q: Is the data complete and accurate?
A: The data that is found on Cubib is accurate to the point when those details were scraped. If for some reason, for example, these people changed address and moved out and if that data is not updated, that means that the old address will be showing whenever you search them. They say that there are many reasons that the details could be inaccurate and to double-check them with your own individual research.
Q: How much does Cubib/Xlek cost?
A: The main mission of this people search website is to provide all the details for free and they plan to continue to do it that way. Do not worry, this is not a paid service and you will be able to view free details with the right search term.
Q: Can this data be used for any goals described in the FCRA?
The data that is provided on the Cubib website should not be used for any type of screening – no matter if it is for employment, renting reasons, credit and insurance eligibility, scholarship, or any other point mentioned in the FCRA.
Since there are no guarantees on how this data will be used by the data brokers, many people decide to opt out of Cubib and remove their information from this website. It is a practice that many people decide to go for and remove info from Cubib and many other websites that work with data brokerage.
The particular reason? There are many reasons why someone will want to have their personal details out of such webs, but most people are doing it to take ownership of their own personal information, remove themselves from such search sites and protect their privacy.
There are a specific set of steps that every person should follow if they appear to find themselves on Cubib/Xlek and initiate the opt-out removal request. Let's look in-depth at what exactly you will need to do to remove yourself from such search engines.
The Cubib Opt-Out Process
We are going to break down the opt-out process from Cubib into 6 steps that you will need to follow for successful opt-outs from this network. Here is what you will need to do to begin removal and clear your record:
Visit Cubib.com. Once you press enter, you will be redirected to their new domain which now is Xlek.com.
On the opt-out page, you will need to enter your first and last name, and state of residence as well. The next thing that you will need to do is to press the Get Started button.
The next window will show you the results of your query. Once you locate the details you are after, click on them to head to the full page for this selection.
Once this page is open, on the right side of the window, you will be able to locate the Opt-out link. Press the link to proceed.
After that, you will need to fill in the spots again with your first name and last name, in addition to your email address. Solve the Captcha and press the Proceed button to submit the request.
Now your removal request is posted and you are able to control information on yourself or others, by removing their personal info and taking that out of reach for every data broker.
Now your request will be reviewed and processed by their opt-out team and once approved, all the information will be completely removed from their website. In case your details are still on their web after some time, feel free to contact their customer care team to follow up on the request.
We just want to point out to all of you who wish to remove their details from Cubib/Xlek. This opt-out process works only for these websites, and have in mind that your details might be found on, if not all the other sites, but on most of them as well. To remove your info from those webs as well, you will need to initiate the opt-out with them also.
Since removing the data from all of the webs might be time-consuming, you can try and use some tools or services to help you out with opting out from all those data broker sites. Have in mind that getting your data removed is crucial for you and your privacy, so take it seriously.
Need more help with your privacy online? Contact us now here at InternetPrivacy.com!