5 Solutions to Restore Online Reputation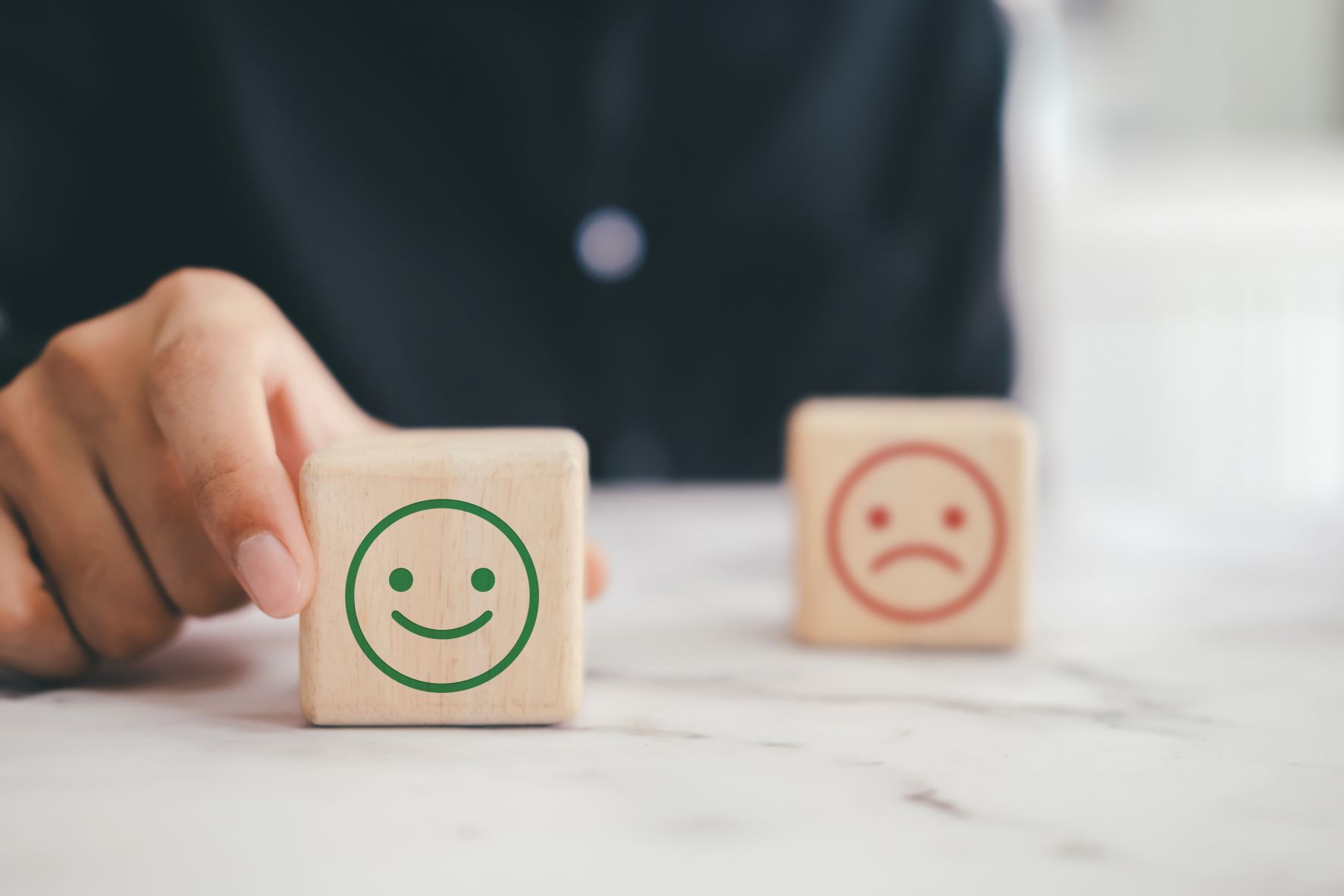 Restore online reputation with 5 proven solutions presented in our guide below.
In today's connected digital world, nearly everyone knows that the consensus perception online — how you are perceived, whether you're an individual, business owner, or executive — has a massive impact on your online reputation.
Business online reputation management is meant to help businesses handle the risks of negative search results, which can affect the public's view of your company.
If you discovered that negative search results dominated the first pages of Google, wouldn't this affect your trust in a company too? Your reputation online also goes both ways, and if you have a positive reputation, you can also attract potential clients or customers.
Let's start learning about personal online reputation repair tricks you can do yourself.
What is Online Reputation?
Online reputation is how the general public sees you, typically through the quality and quantity of search results found in online searches. These results can be a compilation of online reviews and what pops up on search engines when looking for your business; news articles, images, customer feedback, and blog posts all influence how you are perceived.
While some businesses might have a good personal reputation on the surface of search engines, they can be bombarded with negative content elsewhere.
You have a bad online reputation if there is a lot of negative online content about your business. Negative content can include negative articles, reviews, posts on social media sites, and so on.
If a business has mainly positive content or positive online reviews in its Google search results, they have a good online reputation. This positive content can include recommendations, flattering blogs and news articles, or other forms of positive content.
The goal is to have more positive content online to fix your personal reputation.
Why Does It Matter?
Online reputation management or reputation repair matters because they can affect the public's view of your business, brand, or even the people within the business.
When a majority of negative search results surround a person, group, or business, they become less trustworthy in the eyes of the public.
When not treated, negative search results can destroy a business's overall online reputation, making it difficult to recover without extensive reputation repair or online reputation management.
Some people have been destroyed beyond restoration by negative content. The good news is before it is too late, there are a few things you can do to mitigate reputation repair and fix your online reputation.
How Does One Restore Their Online Reputation?
The basic concept of online reputation repair is by controlling the digital narrative through content removal and content publishing, deleting negative reviews, and eliminating online search content about your company.
Online reputation management companies use "dilution" to flip the switch and turn the search results in your favor.
To initiate online reputation repair, online reputation management services must be implemented, turning the consensus opinion to fix your reputation issues.
Some online reputation repair services specifically focus on social media or Google's search engine. Before choosing an online reputation repair company, find out where you suffer the most negative reviews or where your online reputation crisis exists.
A reputation management company's goal is not to lie on your behalf but instead highlight your positive traits in search results. Every company has flaws, and the best way to initiate reputation repair is to focus on positive things.
The key to proper reputation repair is to fit your search results organically. Here are some of the best ways to start your online reputation repair campaign.
Solutions to Restore Online Reputation
When initiating your online reputation repair campaign, always remember that the goal is to change what the public has to say about you and not just what you want to say to the public.
Implement Search Engine Optimization
Your online reputation is intensely tied up to your search results. Depending on where you get the majority of your searches, such as on social media platforms or through Google's search engine, your goal is to turn the tide in your favor.
To initiate your reputation repair campaign, you can first look at what keywords are used to attack your company in the search results of Google or social media platforms. You can start countering the content by using those negative keywords to repair your online reputation.
For example, if the keyword "Is XYZ a fraud" is used to attack you, you can blast content with this keyword yourself or hire an online reputation repair service to do the job.
Reputation repair services are often experts at the online reputation repair process, making it seem as natural as possible.
You are fixing your online image when you suppress negative search results online.
If the damage is quite broad, look for professional internet reputation repair services to do the job since it requires expertise and techniques. If you want to repair your online reputation fast, outsourcing the work from a reliable reputation management company is the best solution.
Resolve then Delete Unflattering Pages or Ask Them to be Taken Down
The first thing you want to do when trying to fix reputation issues is actually to reply to negative comments and customer complaints. You can ask these irate customers for feedback or suggestions on improvement.
This part of the internet reputation repair process is very important unless your business' reputation is severely damaged.
Before doing this, contact the right reputation management company to develop a reputation repair strategy. If part of the strategy involves apologizing, this is usually the first thing a business owner is asked to do.
Make sure to reply professionally to negative online reviews and avoid engaging in debate with the person posting. Your internet reputation can suffer further damage if you do not do this part properly.
Reputation management companies usually have trained PR staff who know the perfect replies to fix the business's internet reputation. As part of reputation management, you and your business partners may be asked to write a general apology to the public depending on the gravity of the damage.
If all else fails, this is when businesses can ask Google to delete unflattering pages, especially if the issue has been resolved. The business can also report the social media accounts to hide negative results as long as they have fixed the issue.
An online reputation expert usually tells you when it is the right time to apologize, ask for deletion, or apologize. Be careful about incentivizing people to delete a blog post or review since this can backfire.
Claim Your Online Listings
Aside from aiming for positive search results, you should also claim your official Google My Business and Yelp profiles. This way, you can communicate directly with your customers if they have a negative experience with your business or company.
Sometimes the negativity or damage comes when businesses do not directly mitigate the problem or provide customers with a place to voice concerns. Users are less likely to post online if the business constantly advertises that they accept feedback through private channels.
You can do this by owning your social media profiles. One trick you can follow is to use your company's name plus the "complaint" or "issue" as a keyword to lead users to a landing page where they can voice their concerns.
Google My Business
Claiming your Google My Business is the best way for you to provide a platform for responding to and managing negative results. Instead of them being scattered where they shouldn't, you can have them gathered on your Google My Business listing.
One way to make sure negative comments don't end up in your search results is to reply to the feedback and complaints on your Google My Business page.
Online reputation issues usually stem from users or customers unsatisfied with your product or service and having no means of voicing concerns. If you are very prompt in replying to these comments, this can also create a positive public image.
If potential customers can see that though there are issues, you handle them properly; this helps create a positive brand image. The more personalized your replies are, the more likely they will be taken seriously by irate customers.
Constantly engaging with customers, even those who leave complaints, also helps build customer loyalty.
Yelp
Online reputations are usually damaged when the businesses themselves do not engage with the customer. By claiming an official Yelp profile, you can engage with complaints on a personal level.
Unlike Google My Business, Yelp is closer to the person's personal life, so you have to engage with them more organically. High-quality content on Yelp also helps you boost your brand visibility.
Aside from dealing directly with complaints, you can also improve your reputation by engaging with queries posted online on Yelp. By displaying expertise, you appear in the search engine results and can fix a damaged reputation.
Before engaging in positive promotion, ensure you deal with any issues users post about your personal brand or industry.
On certain occasions, defending your industry is also a way to overpower a bad reputation. When you engage on the front lines and take the time to reply to complaints, you are taking steps toward fixing the damaged reputation of your business and your industry.
Create Google Alerts to Monitor Things Being Said About Your Company
Once you've dealt with the negative comments, complaints, and concerns about your business, it's time to prevent future damage. Dealing with existing negative feedback is necessary, but if you want to repair your online reputation today, you should be prepared to deal with future feedback and complaints.
The best way to do this is to create Google Alerts to help you monitor anything being said about your company. This way, you can immediately reply and resolve the issue when a negative comment drops.
Aside from how you handle the situation, the speed at which you handle the situation is equally important. The more prompt you are with handling replies, the less likely an irate customer will do additional damage.
Ideally, you'll want to reply to negative feedback about your company within 24 hours. If you mitigate the situation in this timeframe, you are more likely to encourage the customer to return once again for a visit or to make a purchase.
If you can reply in a matter of minutes, the better. One way to do this is to send an autoreply template assuring the customer that their issues will be dealt with.
After the autoreply, you can follow up with a personalized reply or a direct solution to the problem at hand.
Encourage Positive Reviews
Ultimately, the best way to deal with a negative online reputation is to overpower it with positive reviews. You can do this by encouraging reviews through discounts, bonuses, or additional value.
Of course, you still do not always have control over what your customer says online. Due to this, you must focus on improving the quality of your products or services as well.
Sometimes, it is not just the quality of what you sell but also how you sell it. This means improving delivery, answering queries, providing FAQs, and other things you can do to improve your offerings.
You can also upload tutorials online for how to use your services or products. This provides a way for you to connect directly with your customers and can also be a form of digital marketing for your brand.
To do this, make a compilation of queries, questions, and complaints you've received from customers and answer them before they ask. When they ask the questions, you can point them directly to the answers instead of manually having to come up with an answer every time.
Contact Internet Privacy to Restore Your Online Reputation
Personal details on the web can put you and your family at risk — not to mention your digital reputation. With the help of professional content removal and digital privacy solutions, you can restore online reputation and protect your data from damage or loss.
Need more help removing personal details from Google results? Contact us now or dial [phone] to speak to one of our data privacy professionals.